Boris Alvadjiev graduated from Vocational High School of Tourism Prof. Dr. Asen Zlatarov" Plovdiv in 2006. He then decided to follow his biggest passion – computers. After having graduated from high-school, Boris Alvadjiev enrolled in University of Plovdiv "Paisii Hilendarski" with a Bachelor's Degree in Business IT.
Motivated by the fast development of the IT industry and modern technologies, Boris decided to speed up his learning and signed up for our free programming courses at Web Academy Plovdiv in 2015. In just couple of months, he earned 2 certificates – one in Front-End for beginners and another one in Front-End for advanced students. The skills and the know-how which he acquired landed him an interview at BGO Software where he currently works as a Junior QA Analyst.
In his free time, Boris plays computer games or 'explores the horizons' flying with a drone. As he jokes around, it happens so that he is often busy fixing the computers of his friends and family. After all, he graduated with a degree in IT. 😉
How long have you been working for the company and how did everything start?
I have been part of the company for over a year now. I was still unemployed and I was in my 3rd year of university when I applied for an open position and later on got a call for an interview at BGO Software. The skills which I acquired at Web Academy helped me in securing the job. So here I am!
What are the biggest challenges in what you do?
Clearly understanding the tasks without wasting any time and convincing developers (regardless of how rarely it may happen) that something really is a bug.
What are the most fundamental skills you should have for your current position?
I believe it is really crucial to be able to understand each and every task, to communicate with the rest of the team and to use solid logic.
As a QA Analyst, tell us what it is like to be one.
It's like being super observational and it involves a lot of writing. As a QA Analyst, I have to pay attention to details and stay focused.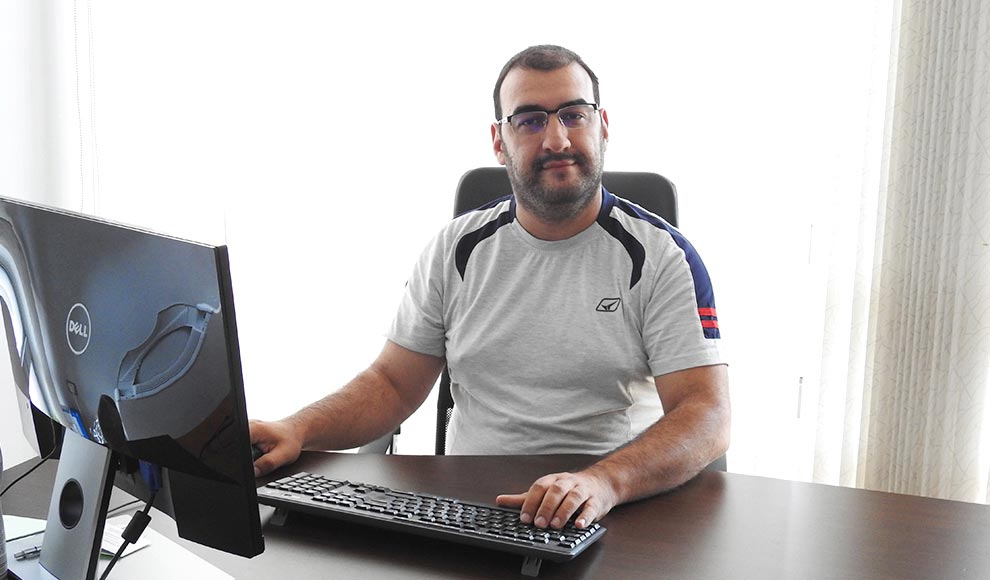 My favorite moment of the day is when I go to work
The first thing I notice about a person is the way they talk
The 3 things I cannot work without are computer, internet connection and coffee.
My 3 favorite online places are YouTube, Facebook and Google
When I am offline, I go online as soon as possible
I love my job because I can learn new things every day
I get inspired by Elon Musk
If I had a superpower, it would be to slow down time
On my nightstand you will find my phone charger
I come to work with a cup of coffee in my hand, already thinking for the second coffee
I learn the most from my colleagues
If I had to describe myself in 3 words, they would be motivated, funny, intelligent
The strangest thing I believed in as a child was God and religion 🙂
One person I consider a genius is Elon Musk
My favorite quote is "It's nice to be important, but it's more important to be nice."
If I win from the lottery, I just don't know what I'll do with the money
If I have to describe to my grandparents what I do for a living, I will tell them that I work on a computer. I won't really go into details 🙂
My philosophy in life is to be a good human being and help people as much as I can