Evgenia Markova graduated with Bachelor's Degree in Business Management from University of National and World Economy back in 2007. A year later she completed her Master's Degree in Business Administration. Her career development took a different direction shortly after that. Evgenia shares that the sudden change wasn't that much of a serious intention at first but she decided to really go for programming and chose the IT industry instead. In 2016 she undertook a Software testing course.
Apart from being addicted to QA, Evgenia Markova is a TV-addict as well. Before the birth of her child, she would turn the TV on right after going back home, no matter if she wanted to watch something or simply use it as a background noise, while doing something else. For the last two years, however, she is watching mainly cartoons 😀 Evgenia also likes reading. She enjoys crime and mystery novels as well as books written by Stephen King. Travelling is yet another hobby that Evgenia Markova has. Some of the cities she has been to include Rome, Paris, London, Milan, Venice, Prague, Warsaw. Still, her most favorite places in the world are Barcelona and Majorca.
How long have you been working for the company and how did everything start?
I have been working for BGO Software for 10 months now. After my maternity leave, I decided to change my professional life as an accountant and try out something new, such as being a QA analyst. These two may seem like totally different fields, yet, they have something in common – attention to detail. And here's the place to thank Ivailo Ivanov (BGO Software's CTO) and Ivan Lekushev (BGO Software's CEO) for giving me such a great opportunity to enrich my skills in quality assurance testing.
What are the biggest challenges in what you do?
This is something new to me, so there are plenty of things to learn. But the biggest challenge on a daily basis is to see the project as if you are seeing it for the very first time again and again (even though it may be the 100th time). There is another challenge, though – making sure that every detail is just perfect.
What are the most fundamental skills you should have for your current position?
Knowing every single aspect of a project.
As a QA, tell us what it is like to be one.
It is a real challenge. But it's nice.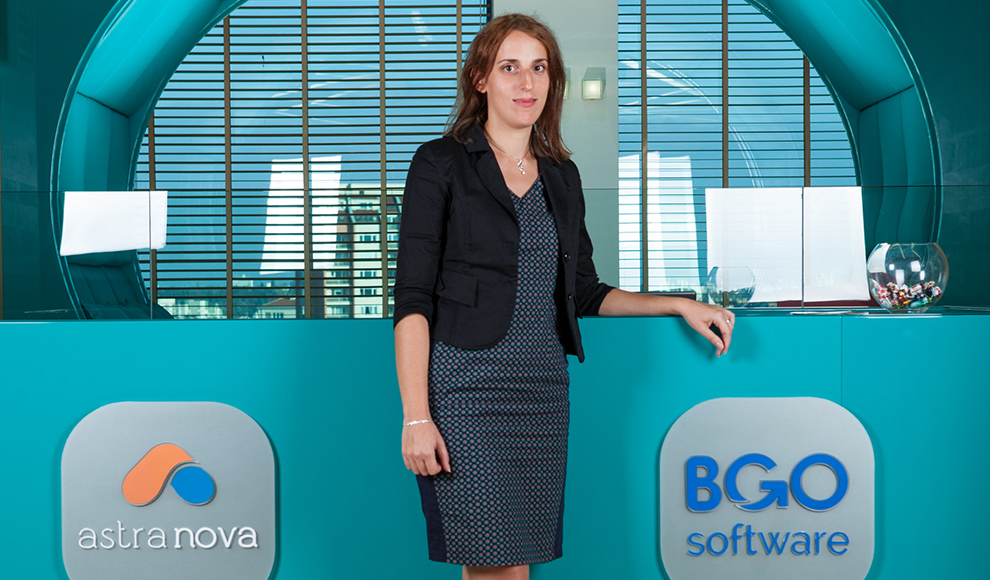 My favorite moment of the day is late at night when everyone at home is fast asleep
The first thing I notice about a person is their eyes, hands and overall appearance
The 3 things I cannot work without are water and good programmers
My 3 favorite online places are Facebook, dir.bg, bgradio
When I am offline, I run after my son in the park or have lunch at some pizzeria
I love my job because I believe people should love their jobs anyway. We spend so much time of our lives doing it, so it is easier and more enjoyable if we just love it 🙂
I get inspired by my husband
If I had a superpower, it would be having an invisibility hat that would help me sneak into interesting and difficult to reach places
On my nightstand you will find my mobile phone and water
I come to work by bus 😉
I learn the most from my mother
If I had to describe myself in 3 words, they would be positive, patient and good
The strangest thing I believed in as a child was that people in movies get married for real (when there's a wedding going on in a movie)
One person I consider a genius is… everyone can be genius
My favorite quote is (no quotes by Paulo Coelho if possible) "Life is what happens while you are busy making other plans." John Lennon 
If I win from the lottery, I will visit as many places around the world as possible
If I have to describe to my grandparents what I do for a living, I will tell them I make our clients' lives easier by giving them high quality and good-looking products
My philosophy in life is always be positive, respect and tolerate people's opinions