Ivan Gospodinov graduated from UACG with a Bachelor's Degree in Architecture. He worked in an architectural studio for several years but then realized that wasn't his aspiration in life. He decided to requalify and went for a Master's Degree at Technical University in Sofia. This is when Ivan laid the groundwork for his future development as a programmer.
He began his journey towards the software industry by accepting his first official job offer as a .NET developer. Later on, Ivan found out more about BGO Software and decided it was the right place for him. Currently, Ivan works as a web developer, using progressive technologies like Kendo UI, JavaScript and AngularJS.
Despite his love for technologies, Ivan doesn't spend all of his free time in front of the computer. Even though it happens sometimes, he tries to spend time socializing, skiing, relaxing and having fun.
How long have you been working for the company and how did everything start?
I've been working for BGO for 6 months now. I was told that the company offered great opportunities for development and, as it turned out, it was better than expected. So here I am. 🙂
What are the biggest challenges in what you do?
Trying to facilitate my work by upgrading my skills and knowledge every single day.
What are the most fundamental skills you should have for your current position?
Things in the company happen quite fast and so do our projects. For this reason, I have to be able to adapt quickly.
As a Software Developer, tell us what it is like to be one.
I believe that I should always try to do my best in order to be a successful developer who delivers excellent results.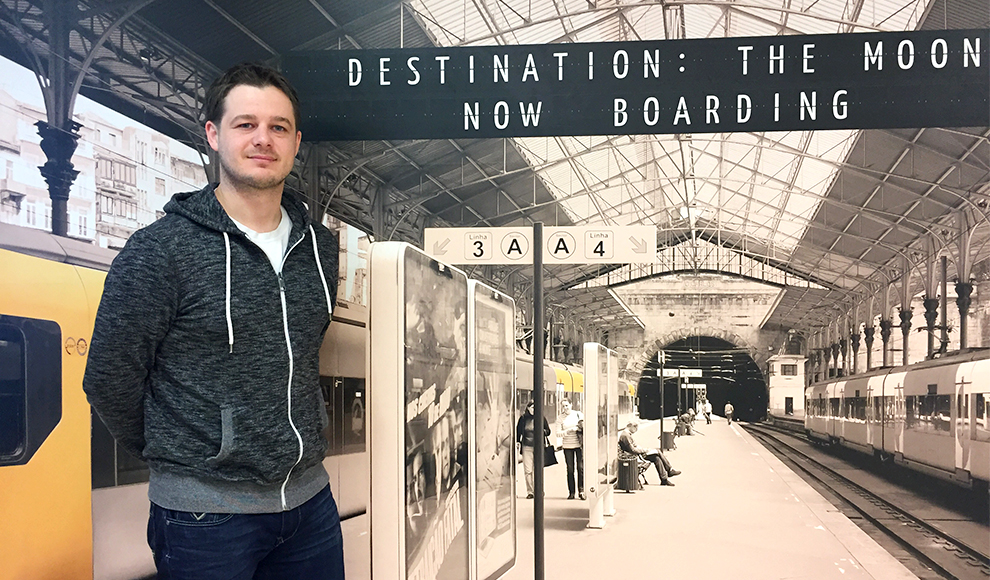 My favorite moment of the day is when I go to bed feeling satisfied from my achievements during the day
The first thing I notice about a person depends on their gender 🙂
The 3 things I cannot work without are computer, motivation and curiosity
My 3 favorite online places are YouTube, Pluralsight, Sportal
When I am offline, I sleep 🙂
I love my job because it inspires me to keep developing
I get inspired by genuine people
If I had a superpower, I would be super strong
On my nightstand you will find my Kindle
I come to work looking forward to having my first cup of coffee
I learn the most from good and bad examples
If I had to describe myself in 3 words, they would be persistent, curious and diligent
The strangest thing I believed in as a child… I don't remember at the moment
One person I consider a genius is Leonardo da Vinci
My favorite quote is (no quotes by Paulo Coelho if possible) – "The trouble with programmers is that you can never tell what they are doing until it is too late."
If I win from the lottery, I will try my luck again 🙂
If I have to describe to my grandparents what I do for a living, I will tell them I work with computers
My philosophy in life is always do your best 🙂