Elena Kirilova has a Bachelor's degree in Regional Development but she changed her carrier path by graduating from Telerik Academy in 2013. Moreover, she worked for about a year in a startup company and now for about two years in BGO Software. Eli works primarily with .Net and she writes on C# and JavaScript. She is fond of the backend, but generally she is a full stack dev. On the whole, Elena Kirilova proves that the world needs more women in tech like her.
How long have you been working for the company and how did everything start?
I joined BGO Software in August, 2014. After the interview I called the HR and told her "This is exactly the place I want to work at". Now I think how much the company has achieved since then, and I'm glad I'm part of the journey.
What are the biggest challenges in what you do?
To see the big picture, while trying not to lost in its details.
What are the most fundamental skills you should have for your current position?
 Logical thinking and perseverance.
As a software developer, tell us what it is like to be one.
It's fun, except when it is really frustrating.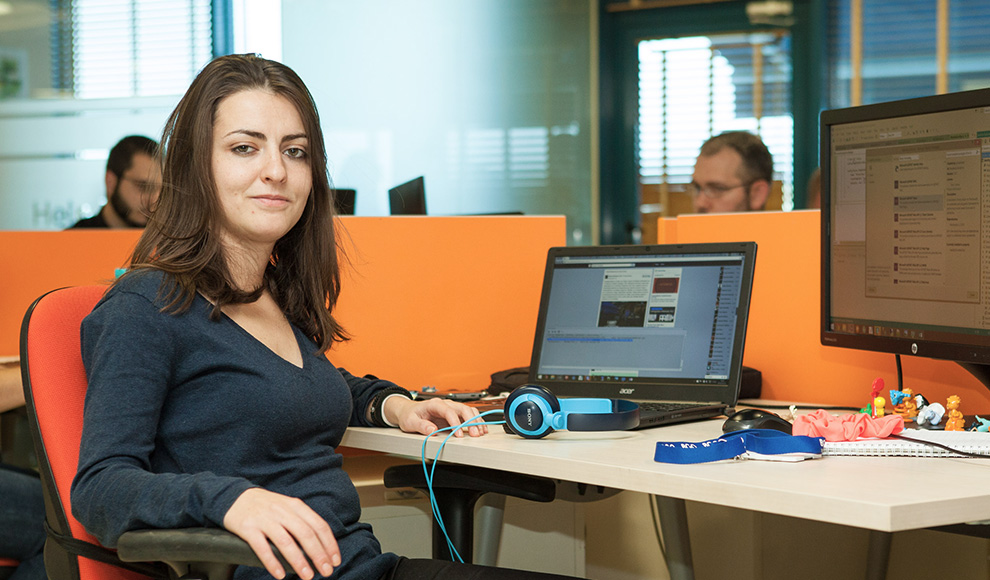 My favorite moment of the day is late at night
The first thing I notice about a person is his/her handshake. I think you can tell a lot about a person by their handshake.
The 3 things I cannot work without are Google, Visual Studio and meaningfulness
My 3 favorite online places are Google's second page (you can hide everything there), Facebook and YouTube
When I am offline, I'm somewhere in the countryside
I love my job because it's challenging, creative and really interesting
I get inspired by code abstractions and architectures (simply said, clever code written in a crafty way)
If I had a superpower, it would be super strength
On my nightstand you will find lamp, phone, books, cosmetics, tissues… The only thing that's missing is order
I come to work in five minutes as I live really close to the office 🙂
I learn the most from experience
If I had to describe myself in 3 words, they would be clumsy, stubborn, curios
The strangest thing I believed in as a child was that when we go to a restaurant we get paid (because I saw my father taking the change once)
One person I consider a genius is… I actually consider things genius. People are just people, but some of them can do genius things.
My favorite quote is (no quotes by Paulo Coelho if possible) "Never be afraid to try something new. Remember, amateurs built the Ark, professionals built Titanic"
If I win from the lottery, I will… invest? (Wild me 😉 )
If I have to describe to my grandparents what I do for a living I will tell them I build things using a computer
My philosophy in life is (try to) stay positive