Konstantin Konstantinov graduated from University of Plovdiv "Paisii Hilendarski" with Master's degree in Mathematics and Information Technologies. His career started as a developer in United Nations Development Programme – UNDP back in his hometown. He uses technologies like MYSQL, PostgreSQL, PHP, HTML, Java Script, CSS and PYTHON.
Apart from programming, he enjoys doing other things too. For example, traveling is the kind of activity which he loves the most. To him it is an opportunity to relax and escape from his busy everyday life. If he has some time off, Konstantin plans his next trip and experiences what life has to offer.
He is also passionate about sport. He thinks sport challenges him in so many ways. It tests his skills, heart and ability to bounce back after setbacks. This is the inner beauty of practicing sports and competing.
How long have you been working for the company and how did everything start?
I've been working for the company for eight months now and, so far, I love every moment of it! Everything started back in 2015 when a friend of mine and HR sent me an email for an open position at BGO Software as a Senior PHP developer. I was interviewed by Nikolay Stefanov (R&D Manager at BGO Software) and soon after that I officially joined the company (or "The Corporation", as we often refer to it 🙂 ). 
What are the biggest challenges in what you do?
I am trying to be up to date with new technologies.
What are the most fundamental skills you should have for your current position?
The ability to adapt and work on various projects. I believe that is one major advantage.
As a Senior Software Developer, tell us what it is like to be one.
I can pay close attention to details and enjoy solving problems.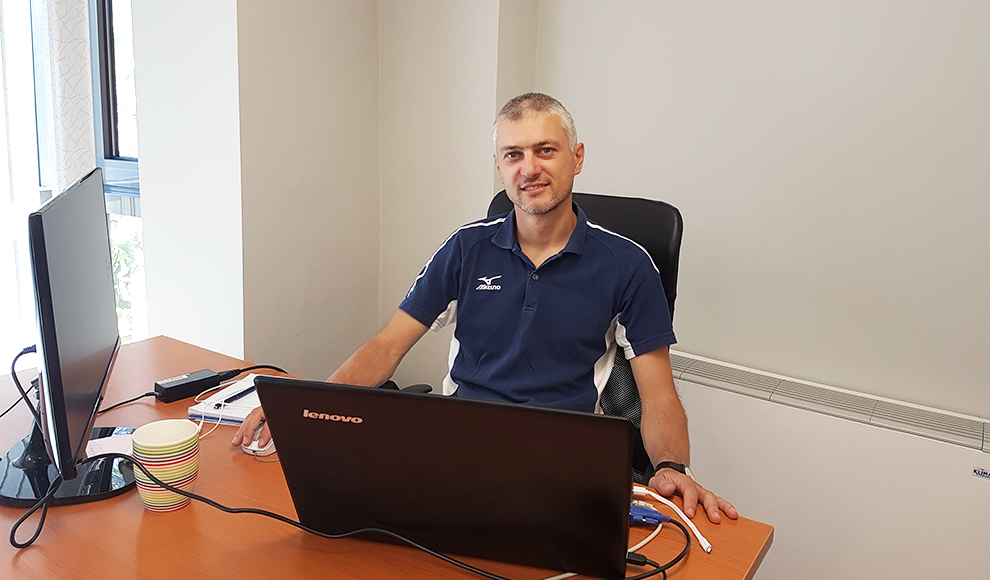 My favorite moment of the day is 8 o'clock in the morning when I'm awake and I listen to the sounds of pigeons on my terrace
The first thing I notice about a person is their eyes. Then I notice their aura
The 3 things I cannot work without are quietness, concentration and a comfortable chair
My 3 favorite online places are Worldofvolley where I have access to the latest volleyball news, Stackoverflow  where I find all the answers I need and YouTube  for music
When I am offline I play volleyball, football, chess and more
I love my job because it gives me independence, flexibility, motivation and satisfaction
I get inspired by nature
If I had a superpower, I would travel around the universe and to its most distant places – solar system (sun, moon, and all of the planets), stars, galaxies, and the cosmos. Basically it's everything that is around us
On my nightstand you will find a tablet and a couple of books
I come to work loaded with positive energy
I learn the most from manuals, documentations, tutorials, experience, colleagues and my faults
If I had to describe myself in 3 words, they would be inquisitive, adventurous, wondering all the time
The strangest thing I believed in as a child was that blankets served as a protection against monsters
One person I consider a genius is Elon Musk
My favorite quote is (no quotes by Paulo Coelho if possible) "I think everybody in this country should learn how to program a computer because it teaches you how to think." Steve Jobs
If I win from the lottery, I will buy the most beautiful castle in the world
If I have to describe to my grandparents what I do for a living, I will tell them I work on my computer all the day, doing some good things
My philosophy in life is just living is not enough… One must have sunshine, freedom, and, of course, a cup of coffee