Lead by the idea that there are no impossible things, programming is something Krasimir Todorov cannot live without. His passion for technology and computers was born in his early childhood years, while his desire to learn programming appeared for the first time when he was a teenager. Krasimir has been working as a PHP developer for more than five years now. He developed his skills in designing, programming, SEO and even marketing when working as a freelancer. Yet, gaining enough experience helped him realize programming is what appeals to him the most. And this is how he ended up working for BGO Software – the company where he managed to improve his abilities and enrich his knowledge. In addition to this, Krasimir uses HTML5, CSS3, JavaScript, jQuery, PHP and MySQL. Currently, he is part of the AstraNova team where he works as a senior programmer.
Still, "enough is NOT enough" for him. For this reason, he decided to change his life completely and joined Web Academy. At present, he is teaching Front-End for advanced trainees. Being so motivated, our PHP developer continues to enhance his talents and "harvests" more and more successful results. Above all, apart from boosting his personal development, Krasimir is determined to contribute to BGO Software's growth as well. In his spare time, he goes out with friends, practices his favorite hobby – photography – or simply takes some rest from the digital world.
How long have you been working for the company and how did everything start?
In the very beginning of my development as a programmer I met Yordan Enev (Web Academy manager). He contacted me in 2015 because BGO Software was on the hunt for PHP programmers. I sent my CV and two weeks later I moved to the office in Plovdiv where I started working for BGO Software.
What are the biggest challenges in what you do?
Maintaining the balance between high-quality and quickness in work.
What are the most fundamental skills you should have for your current position?
Teamwork and seeing through the eyes of clients.
As a Software developer, tell us what it is like to be one.
It's unique, extraordinary and, most of all, diverse.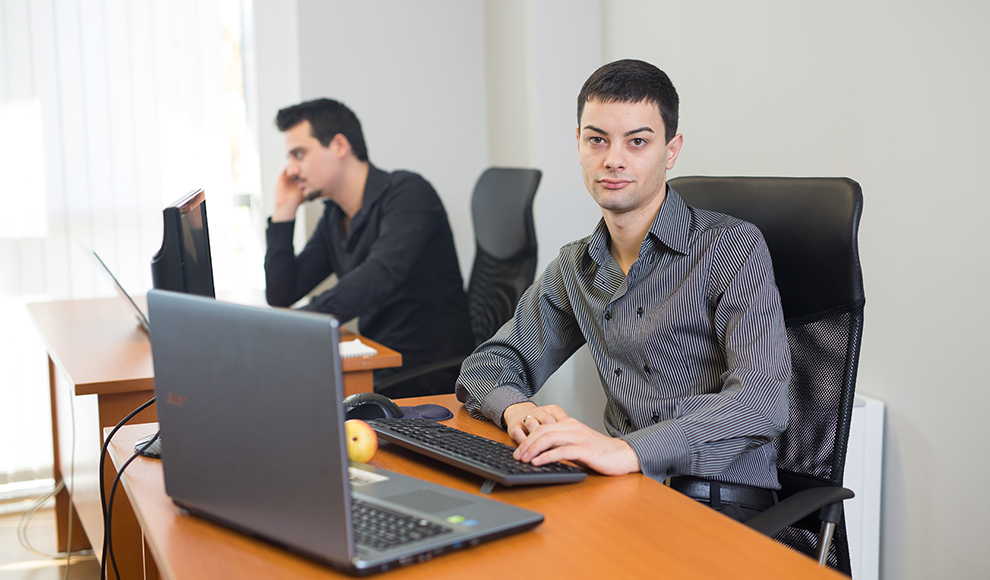 My favorite moment of the day is in the morning, when life starts all over again and provides you with new chances
The first thing I notice about a person is his intelligence and desire for progress
The 3 things I cannot work without are my laptop, electricity and Internet
My 3 favorite online places are Stackoverflow, Google (in order find the first one) and YouTube (so I can play some music in the background)
When I am offline, I go out with friends, travel around or practice photography
I love my job because it takes my creativity to the next level and challenges me with different things every single time
I get inspired by other creative people
If I had a superpower, it would be immortality (no one seeks the end after all, right?)
On my nightstand you will find nothing because I don't have a nightstand
I come to work motivated to progress
I learn the most from my mistakes
If I had to describe myself in 3 words, they would be motivated, calm and creative
The strangest thing I believed in as a child was that I couldn't be  programmer (funny right?)
One person I consider a genius is Dennis Ritchie
My favorite quote is (no quotes by Paulo Coelho if possible) "Live as if you were to die tomorrow. Learn as if you were to live forever." – Mahatma Gandhi
If I win from the lottery… I'm not a gambler, so I won't
If I have to describe to my grandparents what I do for a living – I've already tried many times, so saying that I work with computers is enough
My philosophy in life is be yourself, because everyone else is already taken