Lilia Hristova was born in Vratsa – a small town, located at the foot of the magnificent Balkan Mountains. In 2012 she graduated from Joan Ekzarh Language School, where she studied English and German. Four years later, she got a Bachelor's Degree in Applied Linguistics (English and Russian) from St. Cyril and St. Methodius University of Veliko Turnovo with title of qualification – translator. Shortly after that, Lilia became part of BGO Software as a SEO consultant.
In addition to this, Lilia has also worked as an office administrator and chat support agent in our web hosting company – BGOcloud, but now she is focused mainly on SEO. Her job is related to optimizing our company's websites, performing keyword research, making reports, link-building, and other various activities, which aim is to increase our websites' rankings on all major search networks.
In her spare time, she likes to go for a walk, to draw and, of course, she loves being surrounded by her family and friends. Lilia is keen on martial arts and she shares that she had been practicing Taekwon-Do for a while.
How long have you been working for the company and how did everything start?
I have been working for BGO Software since August 2016. It has been nearly 2 months after I graduated from the University of Veliko Turovo, and I have been on a holiday on the seaside when a friend of mine told me that there was a job opening in a software development company with an office, located in Vratsa. I didn't hesitate much and I decided to try this career opportunity. I sent my CV and, luckily, really soon after that I got a call from Niki Kalenski, who told me to come to the office at my convenience. Soon after that, I was given the opportunity to work in the company and to meet amazing people who constantly help me grow professionally and personally.
What are the biggest challenges in what you do?
As this job position requires constant research and information gathering, most probably, the hardest thing of all is always to be up-to-date with the latest trends and changes in the field of SEO.
What are the most fundamental skills you should have for your current position?
Creative thinking, attention to details and good research skills.
As a SEO Consultant, tell us what it is like to be one.
In general, being on such job position has its pros and cons. It's both interesting, as there is always something new to learn, but at the same time you should know how to adopt quickly to the frequent changes that occur in this field and to take the most appropriate decisions, depending on the situation.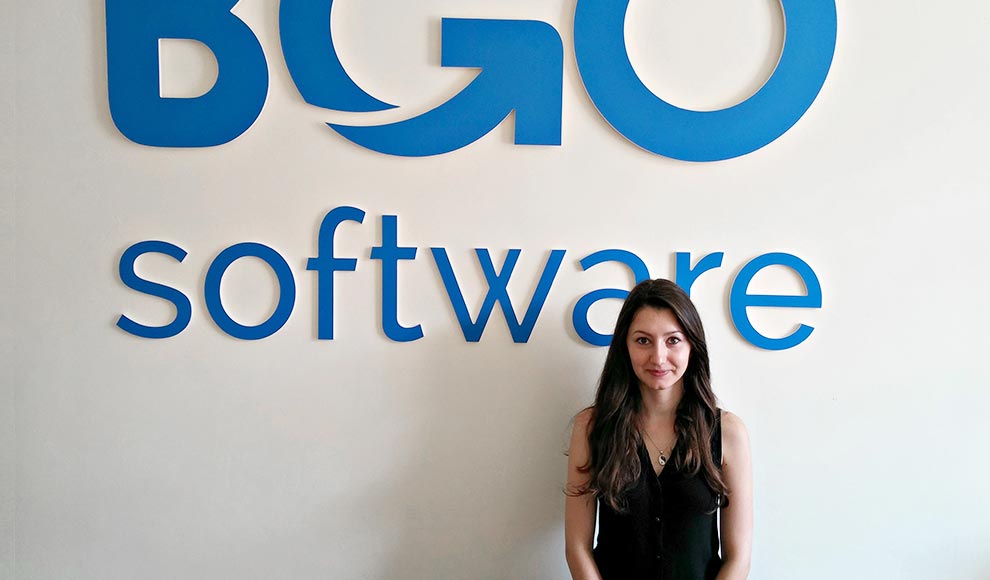 My favorite moment of the day is when I go home to my family and beloved one
The first thing I notice about a person is the overall energy that they emit
The 3 things I cannot work without are a computer, Internet and concentration
My 3 favorite online places are Facebook, Google and Youtube
When I am offline, I like being outdoors
I love my job because it gives me the opportunity to work with amazing people who have great sense of humor
I get inspired by nature, and by successful and strong-minded people
If I had a superpower, it would be to heal people
On my nightstand you will find a glass of water, my smartphone and a photo of me and my boyfriend
I come to work a little bit sleepy, but in a good mood
I learn the most from my own mistakes
If I had to describe myself in 3 words, they would be stubborn, diligent and sincere
The strangest thing I believed in as a child that I would be able to learn how to do magic 😀
One person I consider a genius is  Nikola Tesla
My favorite quote is (no quotes by Paulo Coelho if possible "We cannot direct the wind, but we can adjust the sails" (proverb)
If I win from the lottery, I would build the biggest animal shelter ever, and I would probably go to some beautiful island on a long holiday
If I have to describe to my grandparents what I do for a living, I will tell them that I work on a computer. This information would be more than enough 😀
My philosophy in life is what goes around comes around