Yordan Enev has more than 9 years of experience in web application development. The technologies he works with are various and include HTML, CSS, JavaScript, jQuery, PHP, MySQL and more. He worked as an assistant in the Faculty of Mathematics and Informatics (FMI) at Plovdiv University "Paisiy Hilendarski". At the present time, Yordan is the manager of Web Academy. The combination of experience in programming and teaching enables him to find the right approach to each student and every situation. All of this makes Yordan that type of a lecturer who uses his personal attitude and attention in order to motivate his students and establish new professional as well as personal models.
Outside of work, he is a huge fan of computer games (with Lord Of The Rings: The Battle for Middle-earth II: Rise of the Witch-king, and classic Nintendo games being his favorite ones). In his spare time Yordan likes to do astrological horoscopes or read books. Most of all, he likes history, applied psychology, Neuro-linguistic programming (NLP) and the like. An example of one such book is "The 48 Laws of Power" by Robert Greene.
How long have you been working for the company and how did everything start?
I had my interview about two years ago with Ivailo Ivanov (CTO at BGO Software). Shortly after it, I joined the BGO Software family as a senior developer. A year later me, Ivan Lekushev (CEO) and couple of other colleagues started working on a new project – Web Academy. Today, we have two academies – one in Plovdiv and one in Stara Zagora. What we achieved is amazing as it took us less than a year!
What are the biggest challenges in what you do?
I think that, very often, programmers (especially back-end developers) turn out to be that kind of people who are used to communicate either with other programmers or with servers and programming languages only. They are people who believe that everything is either "true" or "false", 1 or 0… Escaping from this dual programming-like way of thinking and transforming into a person who is ready to go out of his comfort zone was the biggest challenge that I faced on my way to becoming Web Academy manager.
What are the most fundamental skills you should have for your current position?
They are too many – ability to work in a team, leadership skills, diplomacy, patience and, last but not least, ability to explain complex concepts in an easy to understand language.
As a Web Academy Manager, tell us what it is like to be one.
To say it in simple words – duty and responsibility. That's why I read and try to enrich my skills on a daily basis, because that's the way to justify the trust people have placed in me.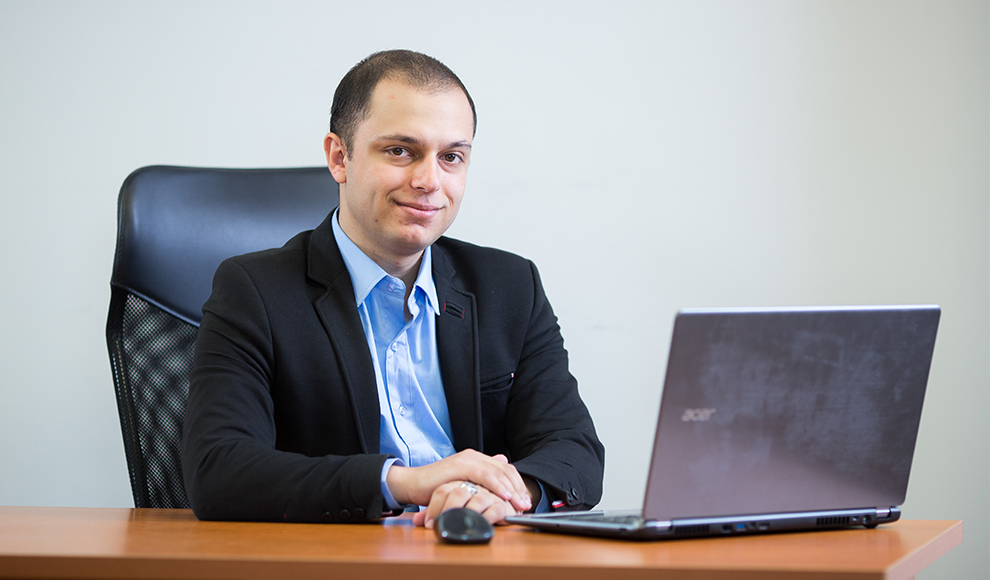 My favorite moment of the day is when I step in the office, say hi to my coworkers and start assigning different tasks
The first thing I notice about a person is their body language
The 3 things I cannot work without are laptop, the Internet and concentration
My 3 favorite online places are Wikipedia.com, w3schools.com, WebAcademy.bg
When I am offline, I play computer games or read books
I love my job because it allows me to express myself and gives me a chance to work with different people who have specific and individual skills
I get inspired by people like Ivan Lekushev and Ivailo Ivanov
If I had a superpower, it would be making people invincible
On my nightstand you will find laptop, a glass of water and my phone
I come to work full of energy, motivation and new ideas
I learn the most from my mistakes
If I had to describe myself in 3 words, they would be purposeful, generous, outspoken
The strangest thing I believed in as a child was that I was going to be the president or prime-minister of Bulgaria some day
One person I consider a genius is John Atanasoff
My favorite quote is (no quotes by Paulo Coelho if possible) "Thousands of candles can be lit from a single candle, and the life of the candle will not be shortened. Happiness (or knowledge) never decreases by being shared." Buddha
If I win from the lottery, I will build free schools for underprivileged people
If I have to describe to my grandparents what I do for a living I will tell them that I am a teacher who helps other people reach and develop their full potential
My philosophy in life is if you don't find a way, make one