Nikolay Nikolov graduated the Spanish High School in Varna then moved to the University of Economics in the same town, studying Accounting and Control. Meanwhile, he was working for a Bulgarian Telecommunications Company for almost 4 years, gaining valuable skills in sales. One day, after his shift was over, he met a friend who told him about C# basics online course. Thirty minutes after that, Nikolay Nikolov signed up for the course. After just two months, he completed it successfully and received an official certificate for his results. That is how his IT journey began.
Five months later, he started working as a QA in a small company in Varna that developed a GYM software. Due to his increasing interest in quality assurance processes and desire to enrich his knowledge, he completed a HTML5/ CSS 3 and QA course the same year. Currently, Nikolay Nikolov is working as a Quality Assurance Specialist at BGO Software.
How long have you been working for the company and how did everything start?
I have been working for the company for more than a year now. At first, it was just a partial job which continued for a couple of months. Nevertheless, I managed to prove that I have the necessary skills and know-how, changing my part-time contract to a full-time contract since the beginning of the year.
What are the biggest challenges in what you do?
Let's put it this way, there aren't any challenges. Just motivation. 🙂 
What are the most fundamental skills you should have for your current position?
Like in every other job – strong motivation, analytical thinking, and very good communication skills.
As a QA Specialist, tell us what it is like to be one.
As a Quality Assurance Specialist and a member of the team working on one of the biggest projects of the company – IMS (incident management software) – my main goal is to be a pro like all other team members. Finding bugs is not good enough. So managing test processes appropriately is key to becoming a real expert.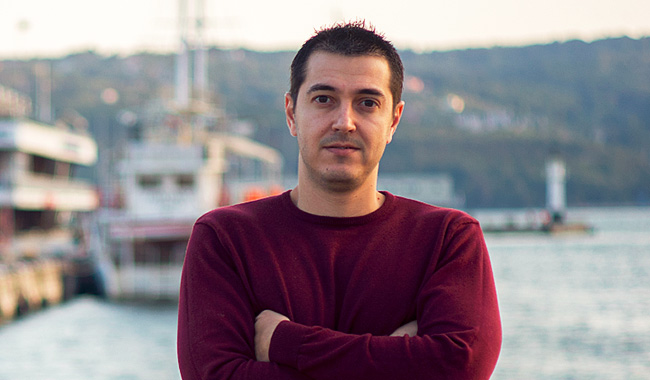 My favorite moment of the day is early in the morning
The first thing I notice about a person is his/her eyes
The 3 things I cannot work without are Internet, Internet and Internet again
My 3 favorite online places are YouTube, Sportal and Aliexpress
When I am offline, I enjoy reading about new technologies, go for a walk or watch a good movie/football match
I love my job because it's not an ordinary job. It gives me a chance to improve myself every single day ?
I get inspired by creative people
If I had a superpower, I'll use it to "restore the balance in the  Galaxy"… 😛
On my nightstand you will find my mobile phone only
I come to work and start digging 🙂 
I learn the most from my mistakes
If I had to describe myself in 3 words, they would be positive, tolerant and organized
The strangest thing I believed in as a child was that Buggy man was real
One person I consider a genius is Nikola Tesla
My favorite quote is (no quotes by Paulo Coelho if possible) – "Obsessed is just a word the Lazy use to describe the Dedicated" Russell Warren
If I win from the lottery, I will use the money to travel the world
If I have to describe to my grandparents what I do for a living, I will try to describe to them what "Test Process" is… Just kidding. I will probably tell them that I'm responsible for the quality of products that our company creates
My philosophy in life is that laziness may appear attractive, but work gives satisfaction