Georgi Georgiev has more than five years of experience in the IT field, starting back in 2011. A year later he joins BGO Software as a Software Developer. Before that he used to be primarily engaged with sports and works as a head coach for the Basketball club Olimpiets Svishtov. Now Georgi continues his basketball legacy by playing in BGO Software Bulls. In relation to IT, he specializes in PHP, MySQL, JavaScript, AJAX, JQuery, KOHANA 3 PHP Framework, MVC programming, OOP, MongoDB etc. technologies.
How long have you been working for the company and how did everything start?
It's been almost 4 years now. I am proud to say that, basically, I was the third programmer hired to work for BGO Software. I was introduced to the company thanks to one of my ex colleagues, who at that time was working with Ivailo Ivanov – BGO Software's founder and CTO.
What are the biggest challenges in what you do?
The biggest challenge is to always keep up with the latest trends and technologies in our field. Also, that's very important when working with clients.
What are the most fundamental skills you should have for your current position?
Being a fast-learner, having the ability to understand projects very quickly, working in a team and knowing how to communicate effectively with co-workers and clients.
As a Software Developer, tell us what it is like to be one.
It is fun and interesting! Each project is different and there are always new things to learn and improve.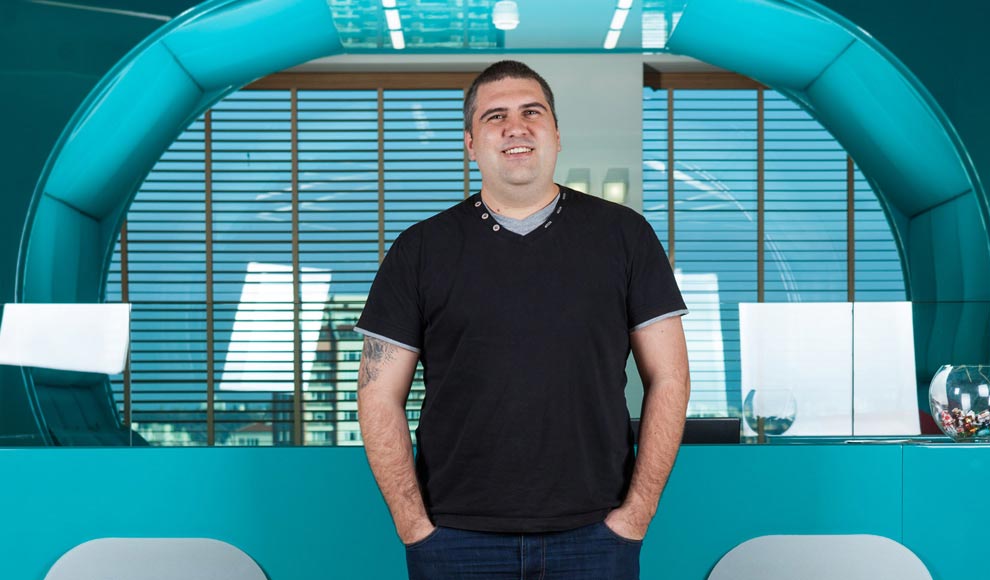 My favorite moment of the day is in the morning when no one is yet awake and everything is quite and calm, and you can go run in the park
The first thing I notice about a person is their mood
The 3 things I cannot work without are a computer, a piece of paper and water
My 3 favorite online places are NBA, YouTube, IMDb
When I am offline, I usually play basketball or go to the cinema
I love my job because it is dynamic
I get inspired by successful stories of average people
If I had a superpower, it would be making time run slower
On my nightstand you will find I don't have a nightstand :)
I come to work first ;)
I learn the most from I know nothing ;)
If I had to describe myself in 3 words, they would be what a positive hate ;)
The strangest thing I believed in as a child was that Michael Jordan is an alien
One person I consider a genius is Dennis Ritchie
My favorite quote is (no quotes by Paulo Coelho if possible) "I've missed more than 9000 shots in my career. I've lost almost 300 games. 26 times, I've been trusted to take the game winning shot and missed. I've failed over and over and over again in my life. And that is why I succeed." – Michael Jordan
If I win from the lottery, I will just go to work, without letting anyone know about it :)
If I have to describe to my grandparents what I do for a living: I've tried… It doesn't work
My philosophy in life is try, try, try