Daniela Lekusheva is a Microsoft certified professional (MCP, MCAD, MCTS) with more than 8 years of experience in development and maintenance of software products and web sites. She works as a Software Developer in BGO Software. Daniela has developed the official site of Piraeus Bank Bulgaria. She is also a Certification Manager that controls the process of Certification/Qualifications of different departments and teams in the company. In addition to this, our software developer graduated from Sofia University with a BA in Informatics and a MA in Information Systems and completed her MA in Business Administration (New Bulgarian University). At the end of 2015 Daniela became a member of the Bulgarian Center of Women in Technologies which is a National Point of Contact of the European center for Women in Technologies (ECWT).
How long have you been working for the company and how did everything start?
I have been working in the company since October 2013. It was the end of my maternity leave and I was looking for new and fresh professional opportunities. That was the moment when Ivan Lekushev (the CEO) and Ivailo Ivanov (the CTO) asked me if I wanted to join the BGO team and start working on a new interesting project which has just come to them. I already had a few years of really wonderful professional experience with them in an English company, so I almost immediately decided to go for the challenge and accept the offer.
What are the biggest challenges in what you do?
Maybe the biggest challenge in our job is to stay up-to-date with the latest innovations in the IT technologies, to be able to choose those that best suite the current situation and to be able to appropriately and efficiently apply them in the everyday work.
What are the most fundamental skills you should have for your current position?
Logical and quick thinking, ability to stay focused, to concentrate and think on multiple levels of abstraction simultaneously. Also you should be stubborn for sure and you need to have good communication and teamwork skills.
As a Software Developer, tell us what it is like to be one.
It's very interesting and special job that makes you feel like a creator every day. Sometimes it's really hard, especially when you have a complicated situation/problem to solve. It may take hours even days for the problem to be solved but when you finally find a working solution, the feeling at that moment makes all the sleepless nights worth it. It's a real challenge, especially for women I think, to prove that they also can be good at programming.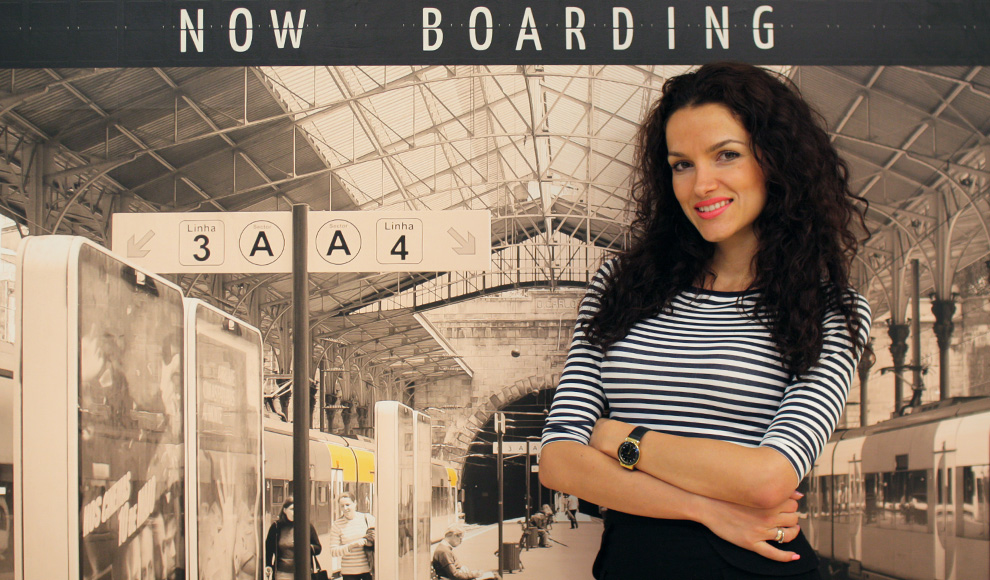 My favorite moment of the day is any time my son smiles at me
The first thing I notice about a person is his/her manner
The 3 things I cannot work without are coffee, PC and motivation
When I am offline, I probably dance somewhere
I love my job because it is some kind of an everlasting challenge that provokes me every day
I get inspired by strong and successful people
If I had a superpower, it would be to make all those possible parallel universes available for humans so that during their conscious life anyone can cross between them and choose their own reality to live in
On my nightstand you will find my phone and a glass of Rosé
I come to work charged and motivated
I learn the most from my mistakes
If I had to describe myself in 3 words, they would be delicacy, self-will, ambition
The strangest thing I believed in as a child was that ghosts really exist (and watch me in the dark) and maybe I still believe in that 🙂
One person I consider a genius is Steve Jobs
My favorite quote is (no quotes by Paulo Coelho if possible) – "At the end of the day it's not about what you have or even what you've accomplished… it's about who you've lifted up, who you've made better. It's about what you've given back!" – Denzel Washington
If I win from the lottery, apart from the obvious, I will donate anonymously
If I have to describe to my grandparents what I do for a living I will tell them I make other people's life easier and even happier by making their wishes come true using my computer and my mind
My philosophy in life is never give up, keep going and each day try to be better in all you do