Viktor Ivanov studied Textile Technics and Technologies at Technical University in Sofia. In the beginning of 2015 he decided to transform his life completely and signed up for the programming courses at the Telerik Academy which is very similar to our free web academies in Plovdiv and Stara Zagora. There were countless of sleepless days… and nights, but in the end, Viktor says it was worth it. The real challenge was to combine studying software engineering and working.
In 2016, Viktor graduated from International Business School with a Bachelor degree in Business Administration. Even though it has nothing to do with programming, Viktor considers it a real achievement as he broadened his scope and made his parents proud of him at the same time.
Apart from programming, Viktor enjoys playing Hearthstone and tries to master his table football (foosball) skills. Yet, the thing he likes the most is tuning, drifting and racing with his BMW.
How long have you been working for the company and how did everything start?
I joined BGO Software back in April 2009, shortly after dropping out of college. It was just about time for me to finally get a real job. Firstly, I started as a content writer for one of the media networks of the company – automobilesreview.com I'm really glad to note that I have written more than 4,300 articles about my biggest passion in life – cars. After that, I joined the SEO department. My job was to promote our websites using Google ads/analytics, content management, etc. In the end of 2015, I started officially as a Junior Software Developer. That gave me the opportunity to work on one of the biggest project of the company – IMS (Incident Management System). 
What are the biggest challenges in what you do?
Debugging 🙂
What are the most fundamental skills you should have for your current position?
Stubbornness. Don't stop until things work properly… or the way clients want them to. 🙂 
As a Junior Software Developer, tell us what it is like to be one.
You never know what you are going to fix the next day at work and that is the thing that makes this job so special.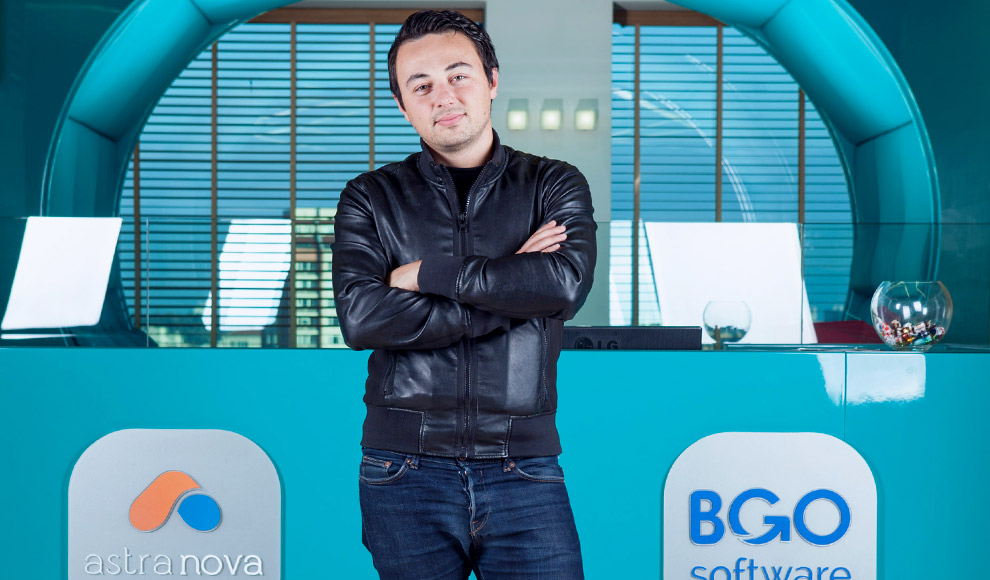 My favorite moment of the day is when I "Hopped up out the bed. Turned my swag on. Took a look in the mirror, said Wassup? Yeah, I'm getting money."
The first thing I notice about a person is his/her car
The 3 things I cannot work without are Djena, Stack Overflow, Dimitar Milanov
My 3 favorite online places are Bmwpower-bg.net/forum, Facebook
When I am offline I drive, race, swim, run, work out, climb, cycle, ice-skate
I love my job because I have the coolest colleagues
I get inspired by my brother
If I had a superpower, I would be The Flash
On my nightstand you will find a protein shaker, bottle of water and laptop
I come to work always sleepy
I learn the most from videos on the Internet
If I had to describe myself in 3 words, they would be wild like bear's ear 
The strangest thing I believed in as a child was that the car will roll over if it runs over grass with 200 km/h
One person I consider a genius is Ayrton Senna
My favorite quote is (no quotes by Paulo Coelho if possible) "For those ten seconds or less, I'm free." The Fast and the Furious
If I win from the lottery, I will build a school for young pilots with a race track next to it
If I have to describe to my grandparents what I do for a living, I will tell them I make other people's lives much easier
My philosophy in life is faster, higher, stronger