Tanyo Ivanov has been interested in software since high-school when he used to study Information Technologies. He continued with his studies and graduated from University of Plovdiv with a Bachelor's Degree in Business Information Technologies. After completing his first year at university, Tanyo began working as a programmer in a small company. And that was the start he was looking for as it motivated him to keep developing his skills, knowledge and interests.
Tanyo has received several IT certifications and currently, he is undergoing a training course on Project Management. He also completed a certification program on OpenEdge at BGO Software. At the moment, Tanyo works as a .NET developer and adds new controls and features to one of our major projects – HARP.
In his free time, Tanyo meets up with friends, works out in the gym or drives around in his car. His plan for the future is to graduate with Master's in Business Informatics, find the right woman and travel together to the most beautiful places in the world.
How long have you been working for the company and how did everything start?
I've been working for the company for 8 months now and everything is going great so far. While I was in Sweden, I was contacted by an HR agency and they convinced me that BGO is the right place for me. I made my choice and I'm really happy to be here. The work environment is really friendly and my colleagues are awesome.
What are the biggest challenges in what you do?
The biggest challenge is not to disappoint others. When it comes to promising something will be completed in time, I know that I just have to do it no matter what. Another challenging thing is to maintain successful communication between departments, offices and team members. After all, we have to communicate and choose the solution that works best for the project.
What are the most fundamental skills you should have for your current position?
In my opinion, the most important quality is to be reasonable. A responsible person should think about what's best for the team and the project, without imposing their beliefs on others. And apart from being a team player, everyone should be ready to work hard and enrich their knowledge. 
As a Software Developer, tell us what it is like to be one.
One thing is for sure – it's not a boring job! Developers should accept their responsibility and work well with the rest of the team. They should also try to learn all the time. Otherwise they start to lag behind. But what's more important, people should be really dedicated not only in the office but also when the working day is over.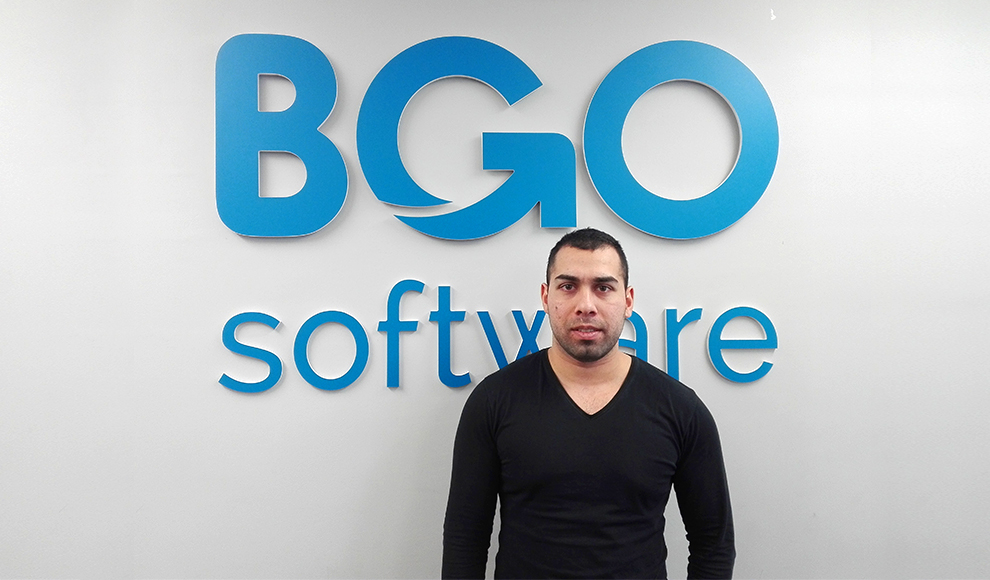 My favorite moment of the day is when I go to work in the morning and there's still no one in the office. Then I make my first cup of coffee and organize my daily tasks 🙂
The first thing I notice about a person is their appearance, facial expressions, the eyes and their aura. I think that first impression matters 🙂
The 3 things I cannot work without are laptop, fantasy and tranquility
My 3 favorite online places are Facebook, Microsoft Virtual Academy, Stack Overflow
When I am offline, I work out, have coffee with friends or sleep
I love my job because the atmosphere is really calm and my colleagues are nice
I get inspired by strong connection between people, beautiful views and epic music
If I had a superpower, I could manipulate time the way I want
On my nightstand you will find my laptop, a pile of books and wine
I come to work energetic and on foot, because walking is healthy
I learn the most from all the things that have happened to me or could have happened
If I had to describe myself in 3 words, they would be responsible, determined and shy
The strangest thing I believed in as a child was that I'd discover my superpower sooner or later
One person I consider a genius is Leonardo da Vinci
My favorite quote is (no quotes by Paulo Coelho if possible) –"There are no impossible things."
If I win from the lottery, I will help my family and will travel around the world with my future wife
If I have to describe to my grandparents what I do for a living, I will tell them I work with computers and nothing more 😀
My philosophy in life is that we are here to help each other and understand what kindness really mean