With the COVID-19 pandemic one thing that became apparent is that the feeling of isolation can lead to a lot of negative health effects. Although the pandemic has a lot of impact on physical health it can also have a negative influence on a person's mental health.
Nearly 8 in 10 adults (78%) say the coronavirus pandemic is a significant source of stress in their life. Stress, of course, can lead to many other problems in a patient's personal and professional life.
A pandemic, however, should not be a reason for someone to be unable to receive a proper treatment plan from their mental health provider. And that is exactly where a behavioral EHR system comes into play.
Regular EHR is plenty useful already when it comes to patient care. Without it being more specialized with the necessary features for behavioral treatment it can oftentimes feel unfinished and unproductive. Especially in a field with a more dynamic pace where quality care and more diverse needs are always a priority.
But before we talk about what the must-have features for mental health EHR are, we must first endeavor to understand what exactly an electronic health record is.
What are electronic health records (EHR)?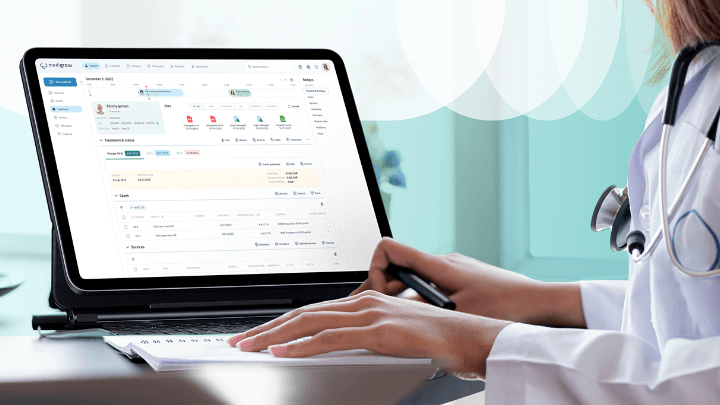 EHR also referred to as electronic medical record is a digital version of a patient's chart, containing all medical and treatment histories in one place, available to authorized healthcare providers and staff members.
Replacing paper records that are easily altered, misplaced or destroyed, electronic health records provide a better solution. They are a quickly accessible copy of treatment plans, diagnosis, prescribed medication and everything else that is patient information in one standardized digital object.
EHRs aren't just all your data, but also a whole system that offers many more features centered around streamlining employee workflow, exchanging and sharing data with other providers and assisting in care coordination.
They also allow healthcare professionals to make better decisions when it comes to prescription management and treatments using EHR tools that gather more intensive data.
How does EHR in primary care differ from mental health EHR software?
The main differences between behavioral health EHR, also called mental health EHR, and primary care ones are the way they classify data, their codes, regulations and data reporting requirements.
The main way the two are different from one another is the type of data itself that they gather through screening tools and ongoing treatment and progress notes. Mental health EHR, however, relies more heavily on care coordination in clinical settings and patient engagement to improve patient outcomes.

It is also subject to HIPPA's requirements in accordance with data privacy regulations.
Why develop a Custom Behavioral Health EHR solution?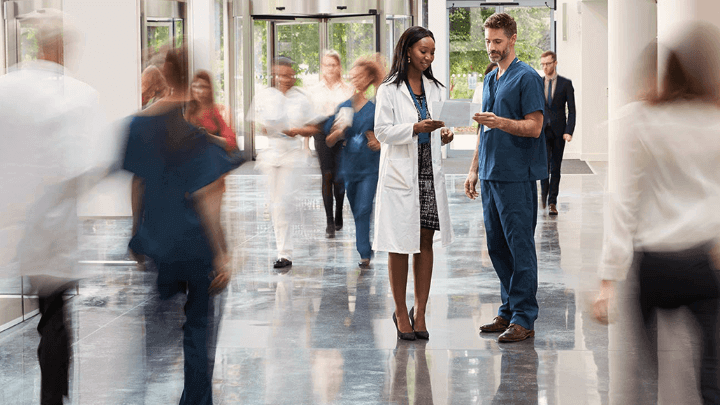 Excellent patient treatment is the main goal healthcare practitioners strive to achieve. Daily routine, huge caseloads and billing issues can, however, get in the way of this, which leads to the decrease of the quality of the institution as a whole.
Behavioral health EHR provides an immediate software solution to the issue by bringing the focus back to what's important through the through elimination of distractions.
These are just a few of the ways the solution is achieved:
Streamlines workflow for the staff by reducing human errors, duplicate entries and by providing easy to understand templates through which paperwork is done much faster.
Improves patient outcomes by allowing practitioners to access the data easier and make more informed decisions vital to further treatment.
EHR contains treatment plans, clinical data, prior medication and electronic prescriptions that are simple to access by necessary personnel.
Electronic medical records can be used to analyze employee performance and patient information, generate reports and share with other healthcare providers when needed.
EHR systems will assist the mental health practice in adherence to regulations and local policies, preparing the business for potential inspection.
Is the mental health field a big enough market?
There is a valid question that arises here of course. And that is whether mental health is a big enough issue for an organization to invest in a software solution for it? The answer is yes and here's why.
According to the National Health Interview Survey Survey, only 10% of US adults showed signs of depression and anxiety in June 2019. And now, approximately 40% of American adults report these symptoms. The same mental problems are affecting over 56% of young adults, a majority of which are susceptible to substance abuse and suicidal thoughts.
Behavioral health issues are one of the biggest negative aspects of COVID-19 - its long-term effects. Not only will this affect regular people, but according to the 2020 Research on the Psychological Effects of Emerging Virus Outbreaks healthcare practitioners will experience negative side effects years after the pandemic is over.
What these side effects mean for mental health practices is they will have to deal with a far bigger and quickly growing demand for their services.
The only way this demand can be adequately handled is by employing behavioral health EHR software. It can process more information and assist mental health practitioners in their work with an overflow of patients that is predicted to grow even after the pandemic is over.
Why is it so difficult to develop an EHR system?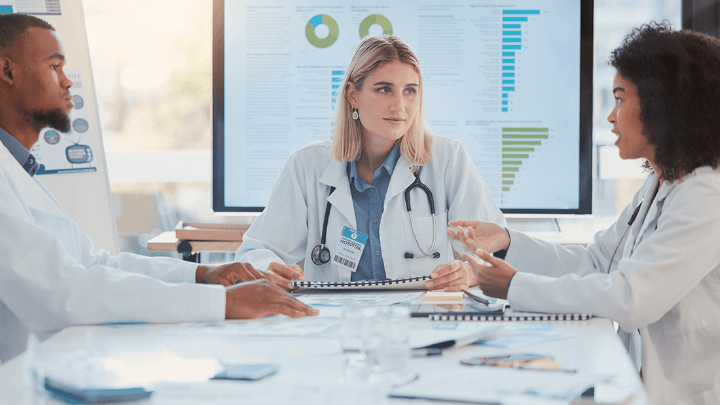 Despite all the functionalities mental health practices can benefit from by implementing an EHR system, it is still no easy task to do so.
But being aware of all the challenges of developing and integrating such a system will allow mental health providers to avoid future problems and make the transformation from the traditional data storage of patient records to the digital one far smoother.
One of the main issues with EHR systems is the cost of implementation. A big chunk of the investment for such a system would go for the selection, design, development and optimization of it. Studies show that the cost of purchasing and installing an EHR system can range anywhere between $15 000 and $70 000 depending on provider. (4)
These costs have to deal mainly with hardware and software components, staff training, maintenance and anything in between. Having mentioned this, the benefits of such a system greatly outweigh this particular challenge.
The question then becomes, how to find the right partner for the endeavor. With the right software partner, creating an EHR system will not only be easier, but it would also pay for itself in the long run.
Another issue small practices and big ones can come up against is staff resistance which is an expected hurdle. Mental health professionals still have difficulty accepting the efficacy of electronic health records and the privacy protocols that keep them guarded.
There are a lot of cases in which staff members are simply not used to the digital change and lack awareness of how the system works, which is exacerbated by the idea of not receiving any proper guidance on the matter.
Finding the right software partner
What a good partner in developing EHR for your practice should do is also be able to offer good preparation and support for the practitioners. The operations themselves have to be aided and potential problems dealt with.
Something that should be raised here as a difficulty is that even if medical staff receive proper teaching, they would have to manage and rearrange their schedules to accommodate such training.
This can quite directly result in decreased business for the institution. Naturally it may be true in some cases, but what matters is that such a training will not take more than two weeks. The results that the correct use of such a system will be able to reap for the healthcare providers in question more than covers for the small losses.
When it comes to software solutions in patient care, one of the biggest questions is one of data security. In today's world, digital systems seem to be easily accessed by harmful individuals which can lead to many more problems than what such an optimized system seeks to solve.
In such a case, what matters most is the developer of the software and the team that maintains it.
Having a good software partner in such a situation can save the healthcare provider more than enough trouble when it comes to data management. Furthermore since mental health practices collect some of the most personal information of a patient it remains of vital importance that this data be protected.


The 7 necessary features of behavioral health EHR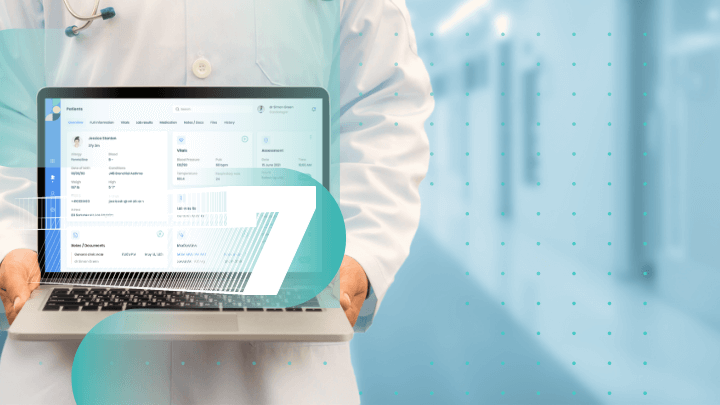 Behavioral EHR has to have a wide variety of capabilities in order to do its job excellently. These are seven of those core features that it cannot do without.
Mental health-appropriate documentation and data forms
There are many things that come into play when generating the documentation and records for an individual, ranging from a patient's condition, medication, prescriptions and many others. And everything becomes even more specialized when talking about mental illness.
There is bound to be a difference between the type of information you provide a psychiatrist with and the forms you have to fill out for any other kind of medical issue..
A lot of psychiatric patients have problems with addiction and substance abuse. And to be able to adequately gather data from the individual, such a system has to provide a form with questions about what type of drug the addiction is; an age when started using; consumption.
These are just some of the things a psychiatric healthcare provider has to take into account before being able to have better medication management.
Telehealth as an option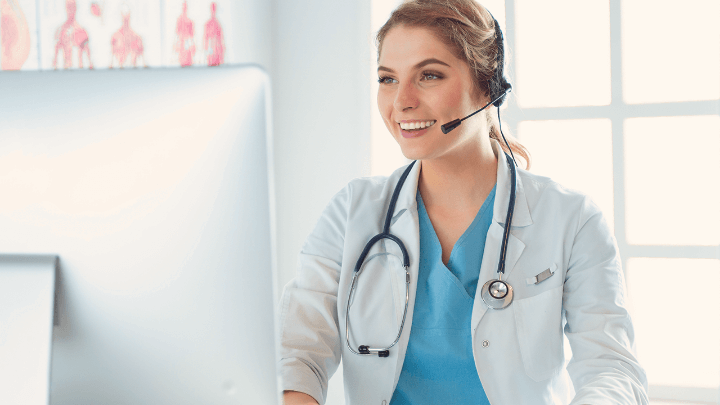 What we saw during the COVID-19 pandemic is that direct in-person medical care will not always be possible. And a behavioral EHR system has to take it into consideration.
It is now apparent that patients have to be able to communicate with their doctors even in a lock-down. That is why an EHR solution has to have the feature of being able to maintain online meetings and establish this communication.
Something else the pandemic caused were high stress levels in the population that will have their long-lasting effects. Being able to integrate telehealth devices that can track heart rate and other physiological parameters can help healthcare professionals better understand the mental state of their patients.
Security of the behavioral EHR system
As we have previously mentioned, safeguarding patient information is something that no data gathering system can neglect. That is why building a mental health EHR solution that is well protected, utilizing the latest security features in the business is of vital importance.
The software can bring many benefits with it, but if it is not protected well from potential hackers then all those benefits will be of no use.
Compliance with regulations
There is a definite possibility that you will be sharing a lot of sensitive information with other healthcare providers when treating a behavioral health patient. Such patients can be sent to be checked for hypertension, diabetes, high blood pressure or migraines for example. They can also be referred to a neurology specialist or internal medicine practitioner.
In such situations the electronic medical records of the patient will have to be accessed by these other professionals. The system has to uphold all regulations and restrictions set by HL7 - Health Seven International which is a worldwide standard for maintaining safety when exchanging patient information.
Cloud feature
Patient information has to be always accessible by different providers when needed. To be able to accomplish such a task, cloud technology can be used.
As we have previously mentioned, traditional paper records are a thing of the past, that can be easily tampered with or destroyed. And although electronic health records provide a digital solution to this problem, those records are stored on a hard drive somewhere.
Being able to store it on virtual cloud servers, adds another level of security to the patient's data. It also helps manage the information when it comes to exchanging it with other departments or healthcare providers.
E-prescribing
E-prescribing is the ability of a medical practitioner to electronically send an error-free and understandable prescription to the pharmacy. The reality of digital prescriptions is that they cannot be tampered with in any way and they optimize the process of the pharmacy receiving them.
Whereas the old way was for patients to take the note from the doctor and bring it to the pharmacy, after which they'd have to wait for the prescription to be filled out.
Having instead doctors be able to approve online prescriptions can accelerate the whole process. Using e-prescription also limits the amount of prescription errors as the system can keep track of any discrepancies and uphold any regulation standards.
Managing billing
Having to take care of the financial side of the medical practice can be demanding, especially for smaller practices with less staff members. Furthermore, healthcare professionals shouldn't be expected to be versed in financial practices.
When it comes to mental health, having to deal with the bill is one of the last things that is on a patient's or doctor's mind at the time. That is precisely why having an EHR system with an integrated feature that takes care of billing can be a great aid to behavioral health professionals for patient care.
Using an EHR system is also a virtual patient portal that simplifies the entire process. Such billing integration can also be of great assistance when it comes to authorization, insurance verification and the processing of claims that the medical practitioner shouldn't have to deal with.
In turn optimizing the process and improving patient outcomes as doctors can direct more of their focus towards patient care.
Behavioral health software that is purchased "finished" doesn't meet the individual needs and criteria of your patients or mental health services that your institution seeks to provide.
That is why a development team is oftentimes required in order to manage such specialized features and compensate for all of the challenges an EHR system bears, especially if you don't already have a tried and tested business.
And if you already have a proven platform, you would still need a trusted partner with years of experience in the industry to update the system to better fit into market standards and client expectations.