Digitalization is at the forefront of clinical studies. The increasing complexity of trials, the need for easier access to systematized scientific data, reoccurring subject enrollment challenges, the demand for optimized budgeting, monitoring and compiling of results simply stress how important the integration of multi-user technology in research is. The in-built logic behind innovative software developments truly revamps how researchers, sponsors, monitors and other medical practitioners see and carry out their projects. That's why choosing and deploying the right software development methodology becomes critical in the first place when building sustainable clinical trial systems.
As a trusted software provider for major CROs, HRA in the UK and other leaders in the pharmaceutical industry, our company recognizes how vital software solutions have become for the clinical research. According to the survey Insights on Digital Health Technology Survey 2016: How Digital Health Devices and Data Impact Clinical Trials conducted by Validic, the adoption of digital healthcare devices and clinical trial systems (CTS) is on the rise.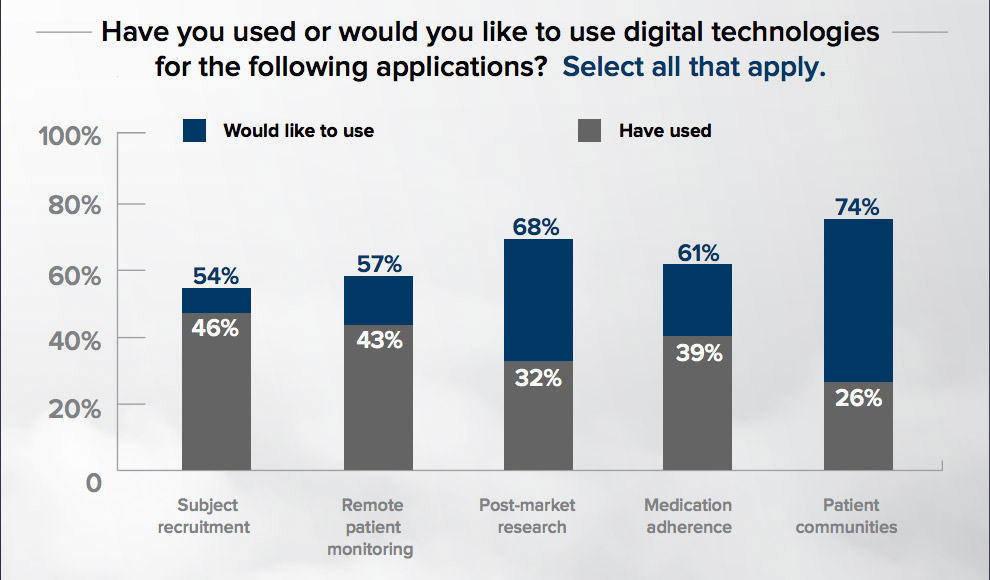 (Photo Credit: Validic)
The survey included 166 executives from the life science and pharma sector, researchers and other industry experts of which 67% pointed out that they have used technologies for patient recruitment practices, remote patient monitoring, medication adherence and more. More interestingly, 97% actually plan to incorporate digital technologies in their clinical research in the next five years. Undoubtedly, then, we observe how boundaries between the life science industry and the software world are quickly vanishing. It is regarded as something natural as the medical sector is crying out for advanced solutions that can automate medical trial processes. It comes as no surprise, then, that technologies definitely excel at improving the research field. Nevertheless, experts need to consider the dynamic IT industry on the one hand, and the medical landscape on the other, when developing healthcare software.
When we approach a new project centered on the development of clinical trial systems, our experts first examine the specific requirements of the client, analyze the suggested features of the system to be developed or modernized and then decide on the right technical approach. What really matters is to select a development methodology which eliminates the risk of project failure, addresses market dynamics and ensures stability, security, high-performance, timely delivery and excellent return on investment.
Traditional models, however, fail to provide the ultimate solution. Despite the fact that they are able to reduce additional expenses and development time, such approaches are not flexible enough to adapt to unanticipated changes in the clinical trial setting. It is common practice that key requirements during trials may change due to newly introduced guidelines, local legislations or international regulations. An agile development view on the project, on the other hand, becomes a widely preferable option. It not only allows the medical app to respond to different events, but helps researchers perform risk-based monitoring, achieve operational efficiency and reach to faster problem resolutions, thanks to the presence of comprehensive metrics.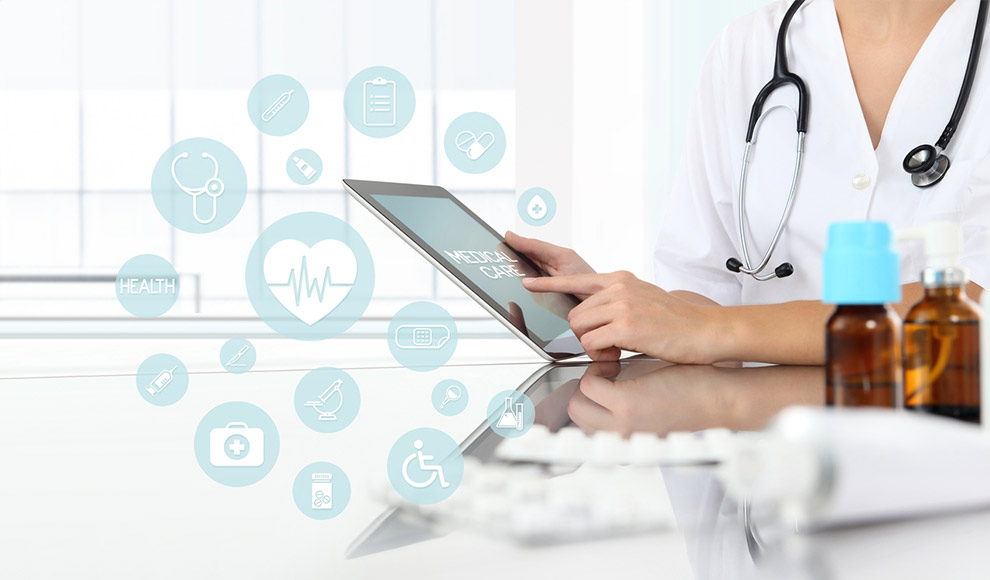 Sometimes a successful clinical trial system depends on the combination of more than just one development model. In this sense, when we developed our own Clinicubes CTMS, the team of developers customized the development model to avoid certain limitations which the traditional development approach may pose on the project.
---
Find out more about Clinicubes CTMS and explore its features.
---
Instead, they proposed a new software development methodology and brought together the agile and the waterfall model. In consequence, they were able to construct individual software features, intuitive back-end and a specific cycle for complete data collection and site management.
A summarized perspective of how less traditional software development models can benefit the creation of clinical trial systems
In essence, when using a new tailored-made approach for CTS development, the platform benefits from increased flexibility. This way, it will be able to get suited to varying research patterns, data sources, trial protocols and other key procedures. With flexible development approaches, the medical app can also incorporate custom-made features which allow researchers to control every single aspect, modify and adapt the system to a new project. Interchangeable functionalities can be also distributed, allowing for easier collaboration and improved efficiency.
What is more, since maintaining consistency in terms of costs is crucial, with unconventional methodologies for development, developers can integrate customizable financial management tools. As a result, the tracking of invoices, payments and expenses will be much more facilitated. Finally, traditional systems are known for delivering extended completion time of the study, whereas, a system that is based on an agile development paradigm can significantly reduce the whole duration, from planning, through patient enrollment to publishing outcomes.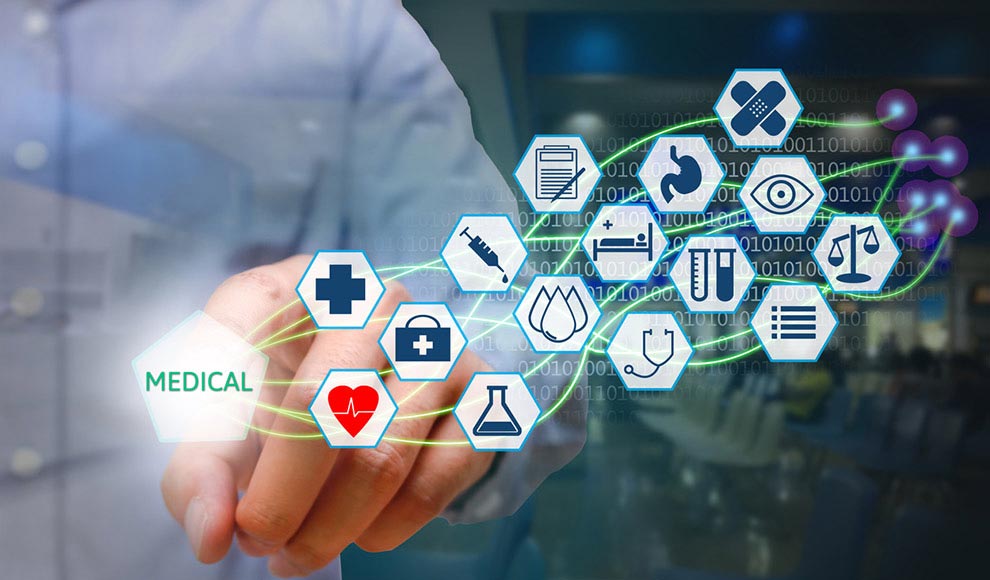 In conclusion, the tendency towards technologies and their adoption into clinical research doesn't seem to fade away any time soon. On the contrary. The connection between these two fields is becoming stronger over time. To match the needs of the dynamic clinical landscape, to stay compliant with digital-accustomed regulations, to optimize trial processes from the ground up and to respond to customer-centric requirements, experts look for help from the software sector. There are mHealth devices, wearable technologies which track and monitor treatments, large CTMSs that eliminate complexities when working with voluminous data and LMSs that streamline e-learning and certification programs. But this healthcare-technology dependency won't stop here for life science is at the edge of a complete digital evolution.