Pavlina Trahnova's passion for science led her to studying Chemical Engineering in University of Chemical Technology and Metallurgy (UCTM) in Sofia. During her university years she practiced her skills working in different Research and Development laboratories. Yet, she always enjoyed dealing with data and liked the data processing part of the job a bit more. For this reason, she decided to change her career path completely and right after graduating from university in 2013, Pavlina Trahnova started looking for technical support jobs. Still, Pavlina's interests are not limited to science and data processing only. In her free time, she enjoys cycling, mountain hiking and trekking. Pavlina likes reading as well. The book she is reading at the moment is "Shirley" by Charlotte Bronte.
How long have you been working for the company and how did everything start?
I have been working for BGO Software for more than two years. Back in 2014 I was pursuing a master degree, but it happened so that I got a chance for an interview with Ivailo Ivanov (BGO Software's CTO) and Ivan Lekushev (BGO Software's CEO). It was for the position of help desk analyst on BGO Software's HRA projects. I passed the recruitment process successfully, so I've been part of the company ever since then.
What are the biggest challenges in what you do?
Staying calm, while dealing with more challenging requirements of our HARP clients.
What are the most fundamental skills you should have for your current position?
You definitely need patience, attention to detail and knowledge of HARP – a compound web solution for ethical reviews of clinical research projects.
As a Help Desk Analyst, tell us what it is like to be one.
The help desk analyst is always on the front-line with customers. Therefore, I need to focus on helping to resolve issues that users experience and offer them adequate assistance.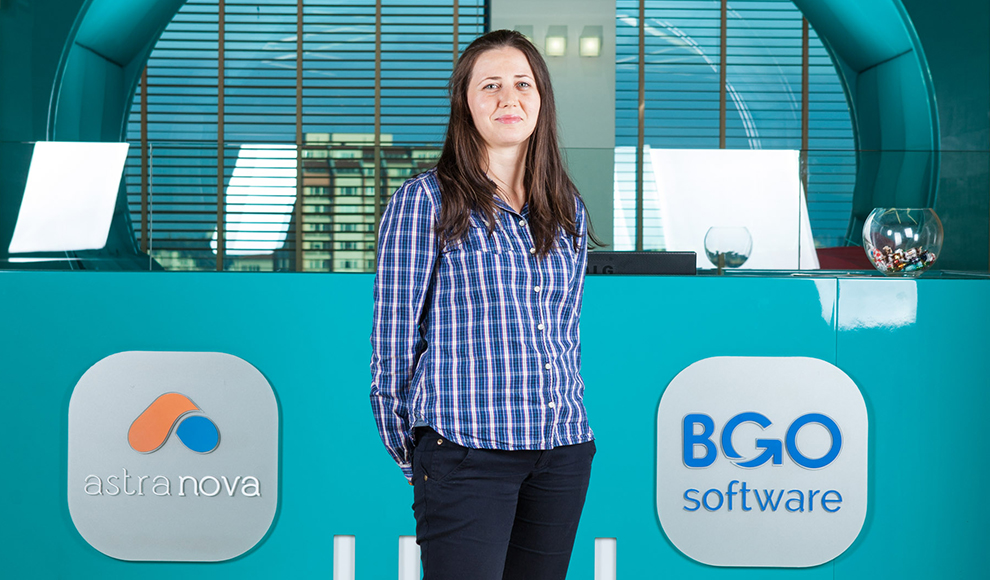 My favorite moment of the day is in the morning
The first thing I notice about a person is their appearance
The 3 things I cannot work without are Internet, coffee and motivation
My 3 favorite online places are Google, Youtube and Facebook
When I am offline, I am somewhere outdoors
I love my job because it provides the challenges as well as the flexibility I need
I get inspired by science
If I had a superpower, it would be the ability to teleport. Traveling from one place to another in the blink of an eye 🙂
On my nightstand you will find a glass of water, books and an alarm clock
I come to work by bus
I learn the most from my experience
If I had to describe myself in 3 words, they would be attentive, logical and active
The strangest thing I believed in as a child was that babies are brought by the storks
One person I consider a genius is Daniel Tammet
My favorite quote is (no quotes by Paulo Coelho if possible) "Speak less than you know; have more than you show." William Shakespeare
If I win from the lottery, I will travel around the world
If I have to describe to my grandparents what I do for a living, I will say that I talk on the phone and work on a desk
My philosophy in life is the glass is always half full