Save the date and meet BGO Software at DIA 2019 Global Annual Meeting. Our company has the privilege to be an exhibitor at the major event in the life sciences industry in San Diego, USA starting from today!
About DIA
DIA's Global Annual Meeting (DIA 2019) is a recognized event in the healthcare and life science domain. It gathers stakeholders from across the world to openly knowledge share, generating insights beyond boundaries to advance innovation in healthcare product development and lifecycle management globally. Thousands of innovators around the globe visit the event. This year DIA 2019 will host more than 7,000 professionals in the pharmaceutical, biotechnology, and medical device communities as well as 400 exhibiting companies, including BGO Software.
BGO Software Exhibiting at DIA 2019
By exhibiting at DIA several years in a row, BGO Software is proud to be part of the progress against the challenges in advancing healthcare innovation through technology and improving the patient outcomes around the world. During the three days at the event, we manage to meet hundreds of people interested in bespoke software solutions, tailor-made for their industry. Our team usually engages with life sciences peers, patients, and recognized thought leaders.
Clinicubes and Metaforms – Innovation through Technology for the Life Science and Healthcare Sectors
At DIA 2019, we will also have the chance to present the value, which our own software solutions Clinicubes and Metaforms brings to the industry. Many of the visitors at DIA shared that they are impressed by the technology implemented in the software solutions, which in the same time brings ease of use in the end-to-end management of clinical trial pipelines and patient data collection.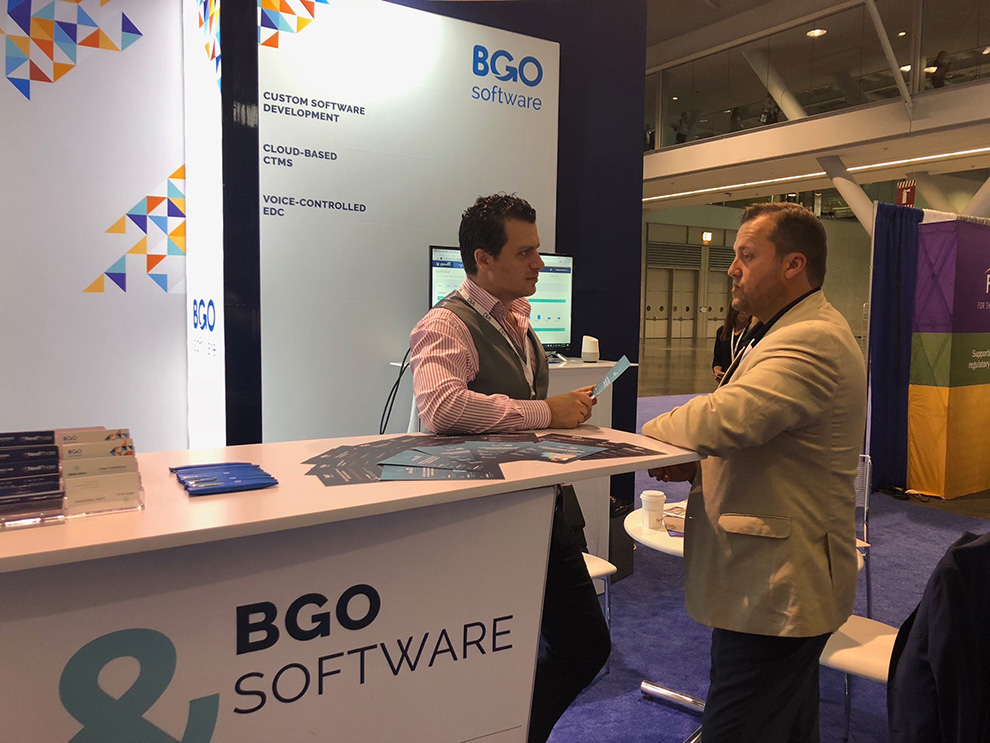 DIA – Highlights from the Future of Healthcare
The organizers of DIA are happy to share that this year's agenda is more than impressive. The keynote speaker is Gary H. Gibbons, MD Director, National Heart, Lung, and Blood Institute (NHLBI), National Institutes of Health (NIH). His talk will be "Advancing Discovery Science for Public Health Impact".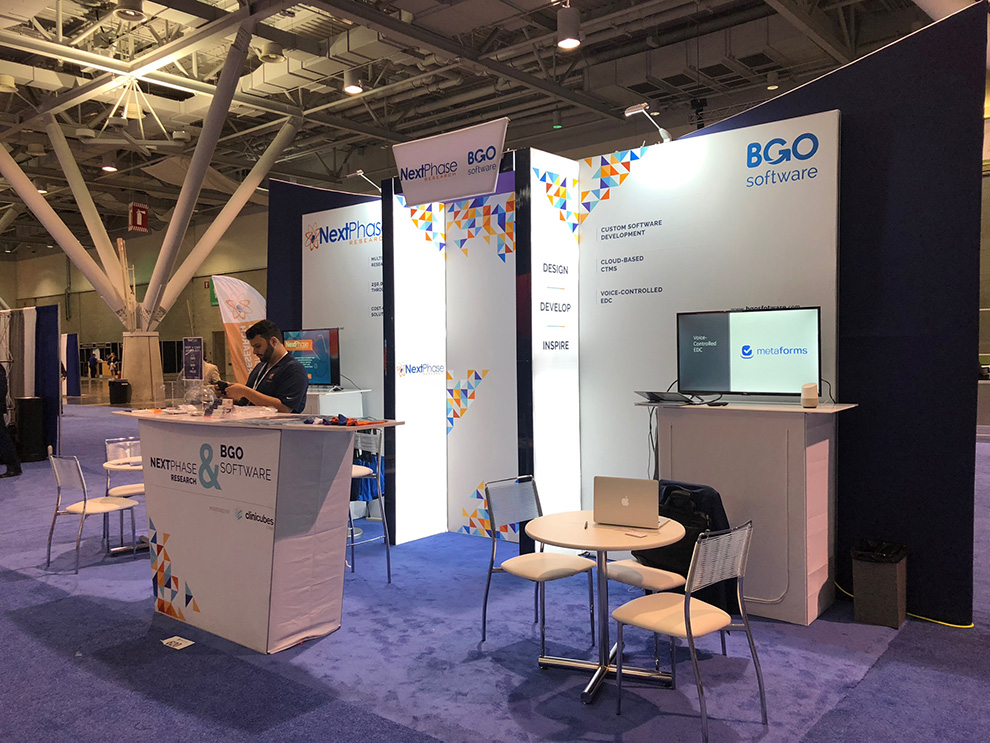 Some of the other exciting talks are "Can Blockchain Technology Change Life Sciences?", "Artificial Intelligence and Machine Learning: Innovations in Clinical Trial Data Automation", "From Research-Ready Data to Future-Ready Data", and many more.
The full event agenda can be found here.
Our team will be more than happy to meet you there! If you are attending the event, do not hesitate to contact us and book a meeting!