When developing web-based GMP platforms, it is crucial to address both general software standards and specific regulatory requirements. These platforms offer advanced features and complexities that enable streamlined operations, improved quality control, and adherence to regulatory standards in the pharmaceutical industry.
BGO Software's expertise lies in developing effective GxP platforms, bridging the gap between GMP standards and software architecture. The primary objective of building web-based platforms is to ensure their long-term utilization and uninterrupted system functionality, thereby maximizing the benefits they offer pharmaceutical and biotech companies.
Importance and benefits of web-based GMP platforms
As the backbone of successful operations, these industries rely on software solutions that not only meet regulatory standards but also deliver flawless performance. So let's look into the realm of web-based GxP platforms and explore their compelling importance and numerous benefits, including achieving regulatory compliance, fostering innovation, and upholding the safety of patients.
Why even care about GMP platforms?
It goes without saying that the pharmaceutical and biotech sectors can absolutely not exist successfully without well-planned supporting software. The pharmaceutical and biotech sectors rely heavily on robust supporting software to ensure successful operations.
Building software that adheres to regulatory standards and can operate seamlessly without frequent intervention is of utmost importance. Web-based GxP solutions, being the preferred standard, enable companies to comply with regulations, handle data effectively, and establish a global standard for various pharmaceutical activities.
By investing in web-based GMP platforms, companies can enhance productivity, compliance, and industry-wide best practices while driving innovation and ensuring patient safety. As such, web-based solutions are not only adding to the production value of your software but also serving as the global standard for other pharmaceutical activities.
Benefits of GMP regulations
GxP elements for platforms vary across the countries that clients are based in and where their customer base is from. However, they still share a long list of common characteristics, especially when it comes to checks and balances during their construction.
For a start, the implementation of quality control systems is a must for GMP compliance since they are required to include detailed, written procedures that document consistent adherence to procedures. This control ensures the completion of staff training, the storage of materials, and GxP principles - the safety and effectiveness of medicines for pharmaceutical practices.
Benefits of investing in a web-based platform
At BGO Software, we care about the actual impact of the software once it's used by our clients. By focusing on adapting GMP to a web-based platform, we make sure that the software is widely accessible to all users and is adapted to different types of devices.
The online checks and protections that come with GxP platforms make them the best for the task of making software accessible globally. The adaptation of a web-based platform to diverse electronic devices plays a critical role in enhancing the user experience, increasing accessibility, and expanding its reach.
By adapting the platform, pharmaceutical, and biotech organizations can cater to a wider audience, significantly enhance their user satisfaction, and stay competitive in an increasingly mobile world.
Four key considerations when building web-based GMP platforms
Considering the standards in place for other types of general software platforms, they need to complement the regulations that place limits on GxP when it comes to compliance with guidelines, data protection, and product flexibility. As discussed earlier, platforms require an extra layer of consideration for keeping all the registers, data, and customer information safe.
This additional complexity would be an issue for an inexperienced developer since all the modules need to work in a synchronized way so that the software does not need to be updated constantly and can be of use long-term without breaking GMP regulations.
1. Data integrity
We need to prioritize the protection of data when developing GxP platforms since the pharmaceutical industry has been a prime target of cyberattacks due to the value of the data that such systems hold.
In order to guarantee the continuity of operations for the software and the satisfaction of users and customers, BGO experts ensure there are no gaps in the construction of the platform. Otherwise, data loss can lead to the disruption of critical manufacturing processes and, by default - financial losses for pharmaceutical and biotech companies.
This way, we secure a robust platform-building process that minimizes gaps, so pharmaceutical and biotech companies can maintain operational continuity, safeguard critical manufacturing processes, and mitigate financial risks associated with data breaches.
2. Ensuring GMP standards are followed
The standard procedure is that all public and FDA requirements need to be guaranteed in a way that is comprehensible for clients before they are approved for late-stage development and use.
The first step of our two-way process at BGO Software is documenting the details of the data protection measures and organizing all of the needed data and information into a concise report that we later present to our clients.
The second part involves the review and approval of two experts in software quality auditing who are not involved in the platform creation process.
Using this two-way process has allowed us to develop GxP platforms that meet all necessary regulatory requirements. In return, this has allowed us to provide our clients with the confidence they need to present and use the final product in front of their target audience.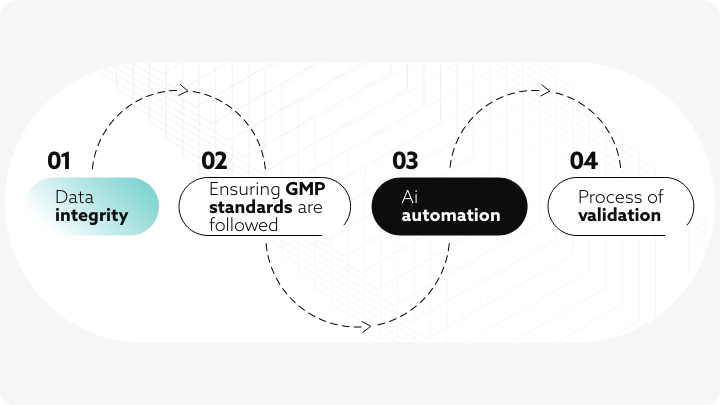 3. AI automation
One of the solutions that we have developed at the BGO software-building team is the use of artificial intelligence software to automate the creation of reports for the FDA. We have achieved the benefit of excluding the human factor and bias off the whole process.
The exclusion of traditional regulators and quality-control experts allows for the creation of detailed reports much more quickly and precisely. They also minimize the margin for error by following predefined templates and rules, ensuring adherence to regulatory requirements, and eliminating manual discrepancies.
We believe that by automating the report-writing process using AI-powered tools, we allow for quicker processing and analysis of the needed information, ensuring a comprehensive and detailed summary of all the tasks performed.
4. Process of validation
To have a smooth launch and a worry-free development/covering of the expectations of the client, the team of developers present in both the design and construction phases of the platform development need to have the required qualifications and expertise.
At BGO, we have invested in training programs and educational programs to arm our team members with the knowledge and skills required for CSV processes.
We have ensured that these structures and training have created a culture of collaboration where the replacement of old team members and the integration of new ones is as seamless as possible.
To guarantee the quick validation of platforms before their official launch, our team believes that mutual cooperation and experience-sharing between team members are crucial for solving complex GxP platform-building problems.
Benefits of well-planned GMP platforms for pharmaceutical manufacturing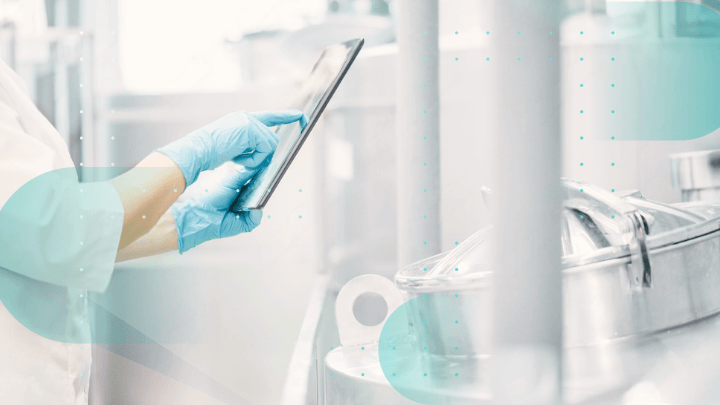 A well-designed GMP software solution ensures a user-friendly experience and easy access to critical data, underscoring the importance of a cohesive team that handles the entire lifecycle, from planning and design to implementation.
Developing a platform that can be used long-term without continuous intervention
The success of a GxP platform implementation lies in its actual usage and utilization once the final stages are completed. As a team at BGO Software, we have developed a more practical metric where uninterrupted usage of the platform is the goal.
In general, continuous operations without system interruptions or problems need to be an omnipresent criterion for the success of the development of a software solution. By prioritizing the seamless transition from planning to usage, our teams develop successful GxP platforms that meet the long-term needs of our clients.
Great client communication and use of expertise
It does not go without saying, however, that the main goal is to offer continuous support to clients after the launch of the initial product. After all, new regulations constantly come into place, and the demand for the functions of the platform continuously changes.
That requires intervention on the developer's end and needs to be communicated clearly with the clients to avoid confusion and surprises in the customer-provider relationship.
Our team has had countless interactions with clients who have different modes of working and different goals, which has created the opportunity for immense growth. Because of this experience, expert checks of the software and communicating the results have become extremely pleasant and problem-free.
Design: software integration
It's crucial for any solution not to be lost in bad design. For a smooth user experience and seamless access to all the data available on the web-based platform, having a design that highlights and does not distract from the content is the goal.
The key to making sure that each aspect of the platform complements the other is to hire a single team to take care of the whole planning, designing, and implementation of the GxP platform.
Once you have a whole bunch of people who have experience delivering and collaborating with each other, can you create a lasting solution. This strategy allows you to think strategically about the maintenance and optimization of the user's experience.
By prioritizing seamless transitions from planning to usage, development teams can deliver effective GxP platforms that meet clients' long-term needs. Strong client communication and continuous support are essential, as new regulations and evolving demands require proactive intervention and a clear agreement on the scope of work.
By integrating expertise and fostering collaboration, organizations can create enduring solutions that optimize the user experience, maintenance, and overall platform effectiveness.
BGO Software's approach to building web-based GMP platforms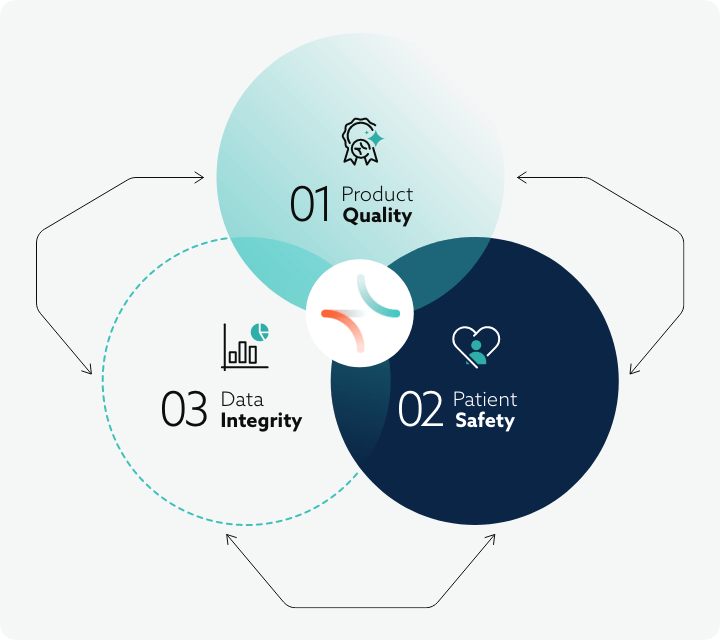 At BGO, our culture and mission are firmly rooted in three principles: product quality, patient safety, and data integrity. Our commitment to quality enhances the reliability of our software solutions, fostering client success and operational efficiency.
Patient safety is paramount in our healthcare initiatives, upheld by rigorous testing for reliability. Data integrity, ensured by robust protocols, guarantees data accuracy throughout its lifecycle.
Our dedication to these principles cultivates our success and trust with clients and authorities alike. However, effective communication is key to avoiding issues during the platform-building process. We recognize that most challenges stem from communication gaps, both within our expert teams and between us and our clients.
Internal communication challenges
Projects get significantly slowed down whenever someone from the team has been working as part of the planning process for a long time. If that person decides to leave, the workflow is interrupted, and training a new expert to effectively jump into the same role will cost additional time and resources.
At BGO Software, we have developed a system with written paths and procedures that prevent big disruptions in the unfortunate scenario when someone decides to leave the team. All of the experts that we work with have been seasoned with experience in all types of projects, allowing them to step in quickly and deal with all the possible scenarios.
External communication challenges
While internal issues can be a contributing factor to stagnating communication with clients, there are more direct reasons that explain why expectations and actual work can differ significantly. Not communicating the goal and scope of work clearly before even starting work can create a toxic and unproductive working environment down the line.
Communicating the potential tasks that need to be completed in the future with the clients by giving them a heads-up is absolutely essential. This should be a priority despite the unpredictability of the issues and updates that come with FDA regulations associated with the implementation of GMP platforms.
For example, certain updates and checks need to be carried out once the platform is launched and in use to ensure its durability for the future use of the business.
Controlled environment of testing
While not communicating the problems that are likely to arise and the tasks that are to be completed with your client is harmful to the client-business relationship, creating unrealistic expectations can lead to its termination.
Promising the world but delivering the bare minimum should be seen as an instant red flag in a business. The scope of work needs to be pre-defined, along with the appropriate communication channels to be used during the collaboration.
A perfect scenario to showcase this is wanting to include and test new features to add to the GMP platform during and after the launch. Many of them require time and a certain amount of research and risk-taking on the part of the software-building team.
If you allow engineers with no experience to learn how to build and implement these features on your back, you are risking the reputation of your business and losing precious time, during which you could be scaling your platform.
That's why we recommend working with experts who have failed before and know how to deal with a variety of issues that usually come up when implementing new features.
Overcoming security challenges
The most common features that need to be implemented, added, and updated within not only GMP but almost any web-based platform that deals with sensitive personal information are related to security threats. These features also need to include the corresponding data protection mechanisms.
A couple of examples of such threats include cybersecurity attacks that aim to gain access to the data stored and shared within the platform, including valuable patient and customer information.
To accurately address this type of security challenge, a comprehensive approach that includes a combination of a range of technical measures, employee retraining, and regular security assessments is required.
While a platform and a consistently reliable, user-friendly experience can be guaranteed when all regulations and standards are followed, a good platform-building team needs to ensure security and protect sensitive data throughout and after the implementation of GMP requirements.
Final Words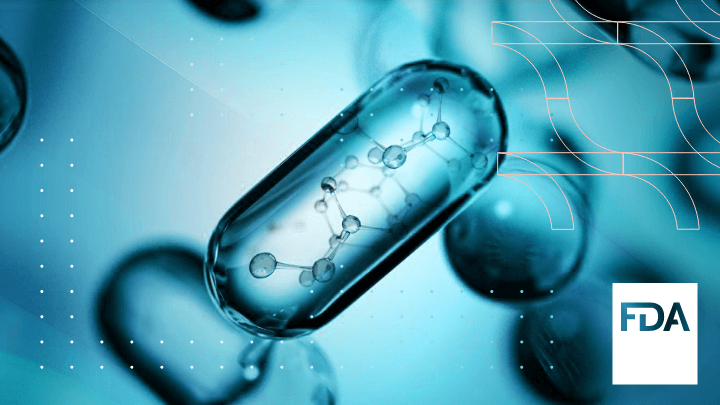 Building web-based GxP platforms is a complex endeavor that requires careful consideration of regulatory standards, user requirements, and data protection. It's important to focus on developing long-term solutions that meet the evolving needs of the pharmaceutical and biotech industries.
By prioritizing practical utilization, uninterrupted usage, and continuous support for clients, BGO Software ensures that its platforms deliver long-term value. The automation of report creation for FDA compliance using AI further enhances efficiency and accuracy.
With a focus on training, expertise, and collaborative design, BGO Software delivers seamless user experiences while adhering to GMP regulations.
Overcoming challenges such as communication, security, and staying updated with regulatory requirements is key to delivering robust and compliant platforms.
By partnering with BGO Software, pharmaceutical, and biotech companies can leverage their expertise to build web-based GxP platforms that drive efficiency, enhance quality control, and ensure compliance with regulatory standards in the ever-evolving healthcare landscape.