Bojidar Markov is a Senior Software Consultant at BGO Software. He has more than 15 years of experience in development of web, desktop, mobile applications and database solutions based on Microsoft frameworks. Bojidar is also the main person when it comes to our Kendo UI training and seminars. He has trained and consulted numerous international IT companies on various technologies.
Except for having enviable programming skills, Bojidar possesses a great sense of humor and immeasurable talent in Mortal Kombat X (even though he plays with the same character every single time) 🙂
Along with Ivailo Ivanov and Petya Nikolaeva-Stoyanova, Bojidar is the mastermind behind the HARP project and BGO's status as an official IT services supplier to the Health Research Authority (HRA) of the Department of Health in the United Kingdom.
Bojidar, it's not a secret that you've trained and consulted a great number of IT companies worldwide, so what motivates you to continue with that?
Knowing that sharing my knowledge and expertise will help other people in the same or similar industry was what motivated me in the beginning and keeps motivating me now. For example, Kendo UI was a project that I found really different at first. It required solid preparation and experience. If a project is well-planned and prepared, everything falls into place. But we simply should believe in ourselves, our ideas and abilities.
What does the "readonly" keyword in C# mean? Just kidding. Tell us why you chose to work as a .NET Developer?
The answer is simple. I like Microsoft products.
You like Microsoft products. Have you thought of working for Microsoft then?
I have and yet there are things that stop me from doing it. I think Microsoft is a company with great culture, benefits and perks. But the company is huge and the employees are countless. You become just a fraction, like a tiny fiber of an endless thread. I prefer to be part of a more flexible organisation where my voice has the same input and is just as important as someone in a more higher position. Our bosses, for example are not only approachable, but are also always ready to listen to the ideas of any of the team. It's okay to freely speak your mind and remain true to your beliefs. What I value in BGO the most is that I am given more responsibility and no one is telling me the specific tasks I need to complete, but I am in charge of knowing what needs to be done and how to do it. Plus, I don't want to work outside Bulgaria.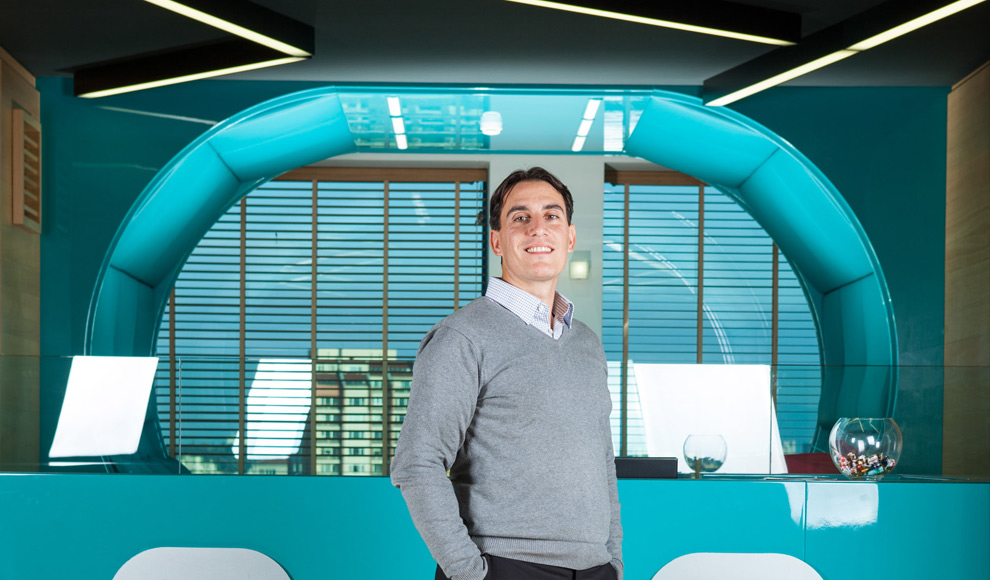 If you could choose a different job, what would that be? Planet colonist
My favorite moment of the day is early mornings. I love the freshness of the day
The first thing I notice in a person is friendliness
The 3 things I cannot work without are notepad, internet and music
My 3 favorite online places are Google, YouTube and Facebook
When I am offline, I am with my family. I adore playing with my almost 3 years old son and to travel to unknown places with my wife
I love my job because it gives me the opportunity to be creative
I get inspired by wise people
If I had a superpower, it would be making unhappy people – happy
On my nightstand you will find my phone and glass of water
I come to work charged 🙂
I learn the most from the open source information space aka world wide web 🙂
If I had to describe myself in 3 words, they would be easy-going, modest and funny
The strangest thing I believed in as a child I could jump off a balcony with open umbrella, even tried it once
One person I consider a genius is Nikola Tesla
My favorite quote is (no quotes by Paulo Coelho if possible) "People won't have time for you if you are always angry or complaining." Stephen Hawking
If I win from the lottery, I will probably start a nonprofit organisation that helps people in need
If I have to describe to my grandparents what I do for a living I solve other peoples' problems using a computer 🙂
My philosophy in life is if you can dream it, you can do it