Let's face it. Whether you are a workaholic, business leader, entrepreneur or simply a person dedicated to your job, there is always something that will make you open your mail again and check your inbox. Or phone your client one more time just to make sure everything is going according to plan. Sometimes taking a break and completely disconnecting from work during holidays may seem impossible. And if you are one of those Type A individuals, always-on-the-go business people, high-achieving and ambitious personalities that typically like to work nonstop or simply want to feel productive, we've got something for you. Below is a list of 10 great ideas that will help you stay on-target with to-dos, projects and professional objectives during your holiday downtime.
EXPERIMENT WITH NEW RECIPES, TRY OUT SOMETHING NEW AND UPGRADE YOUR WORKING AND MANAGEMENT STYLE
Some people are better at listening, others excel when they lead. There are people who define themselves as researchers, learners or big-time planners. Others take the plunge and like to act right here right now without thinking twice. Different people have different approaches, habits and attitudes when it comes to dealing with their workload. And holidays offer a great opportunity to look back, do your calculations, be reflective, see what works best for you, and respectively what doesn't. You can update your professional approach and redefine your working or management style. Compare your tactics with someone who inspires you. See what you can change and how you can tune in in order to make the transition from being you to being a better version of yourself.
RESEARCH THE INDUSTRY, EXPLORE DIFFERENT OPTIONS, STAY PRODUCTIVE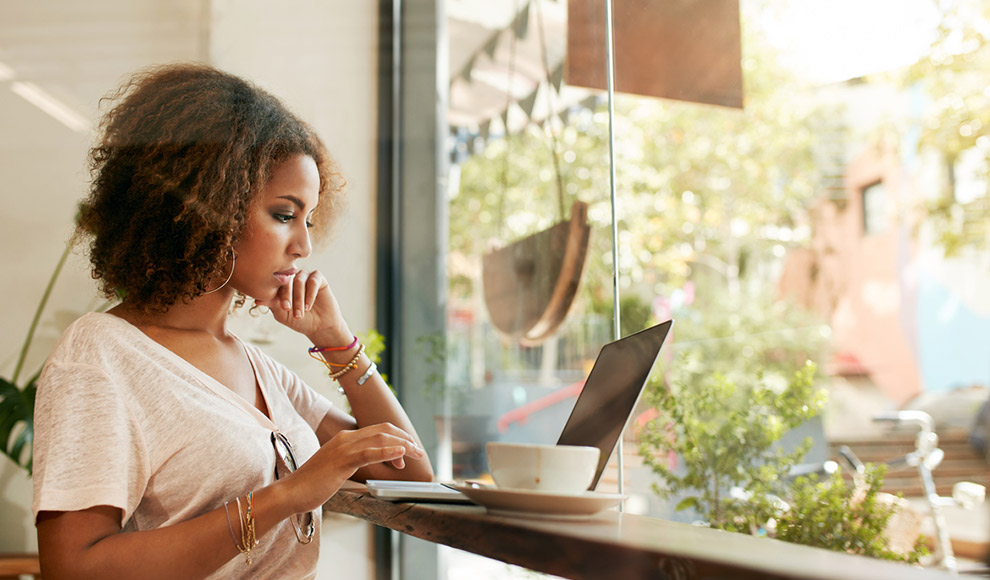 While you are caught up with tons of work, there's hardly any time left to do an in-depth research of the sector you operate in. Holidays are usually the time to get some rest. However, they can become the perfect occasion to dig into current trends as well. So why not use your holiday downtime to play around with new gadgets or software? Surely there are plenty of cool apps that will save you time, better your work techniques or improve communication when you go back to your routine at the office. Like Slack, for example. The best part – you can do your exploration and search at your favorite coffee shop or in your pajamas while listening to your favorite music at home.
LEVEL UP - LEARN A NEW SKILL
Sometimes the best ideas come all of a sudden. They can interrupt you while you are having your morning coffee or unwrapping your Christmas gifts. But that's just fine. Dedicating time to constructive thinking and pulling off some of the things that have been gathering dust in your mental backlog can be really beneficial. Progress demands transitions and gaining new skills is part of the big change. So, if you've ever wanted to advance your capabilities as a developer, get your hands on innovative coding techniques or master new languages, now is the time to learn your way around it.
KEEP TRACK OF YOUR WORK
Even if you are on a vacation, you can still call the office to check in, catch up with industry news and more. That way, you will feel more productive and won't feel like you wasted your time. What is more, keeping yourself updated will help you return to your work routine very quickly and will enable you to stay on track with your projects more easily. Make sure to do the work-related tasks in the morning and clear the rest of the day for spending time with family and friends.
PLAN AND SET UP YOUR CALENDAR FOR THE FUTURE
Lining up meetings with clients, scheduling appointments, checking out for upcoming corporate and industry leading events is important. And if you still haven't gotten your planner or calendar set up for the months to come, holidays are a perfect time to fill them in. You can lay down your plans, organize future events or design what you and your team should work on after the break. Share what you have in mind with your coworkers in advance. As a result, they will align with your ideas, proposals and strategies much faster.
ORGANIZE YOUR WORK AND MAILS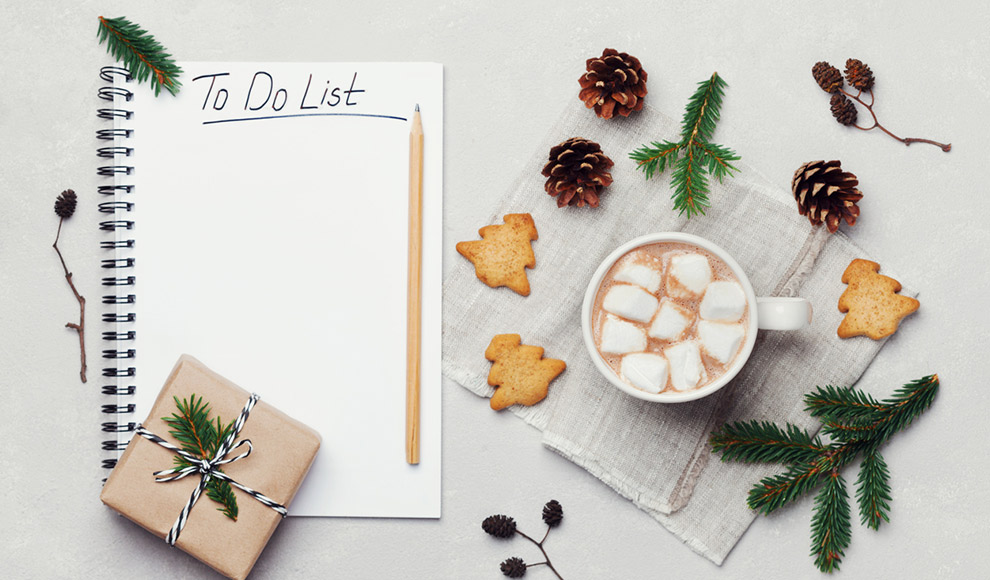 In order to improve productivity and make room for more valuable tasks when back in the office, you may want to organize your inbox and workload in advance. Decide on your priorities, strategize your tasks and see what should be done first thing in the morning when days for relaxing are over. Will you start with the easiest tasks and move on to the hardest? Or the other way round? It is not necessary to dig into prolonged planning, though. Just sketch it out or make a to-do list. This will help you feel mentally prepared for the serious job in the workplace. Make sure to organize your inbox as well. It will save you time later on. There are various tools which offer the convenience of time-efficient management of email overload, such as Unroll.me, FollowUpThen, IFTTT and many others.
ADD A TABLESPOON OF CINNAMON TO YOUR CUP OF GOALS
Determining your short-term and long-term objectives and staying productive even when it's Christmas is a key to success. So, don't shy away, dream big and make a list of goals for the next year. Quite often, holidays are referred to as the perfect moment to come up with some resolutions. You may even want to write down your greatest accomplishments for 2016 to better visualize future goals. This will definitely enable you to get an idea of what you want to achieve and where you want to go.
GETTING A FEEDBACK
Another great idea is to take advantage of the light-weight festive atmosphere and ask for a feedback from your colleagues or employees. Looking for their opinions and appreciating what they have to say will result in better management style and teamwork later on. Plus, holidays predispose people to think more positively and put emphasis on the good aspects.
WRITE THANK-YOU NOTES AND SEND THANK-YOU CARDS TO CLIENTS
If you run your own company or work with third parties, you know how crucial customers are to your business. And now would be a fitting time to express your gratitude to them by sending thank-you cards, holiday card messages and Christmas greeting notes. This is a way to distinguish yourself in a formal and meaningful way, while simultaneously showing appreciation and professional attitude.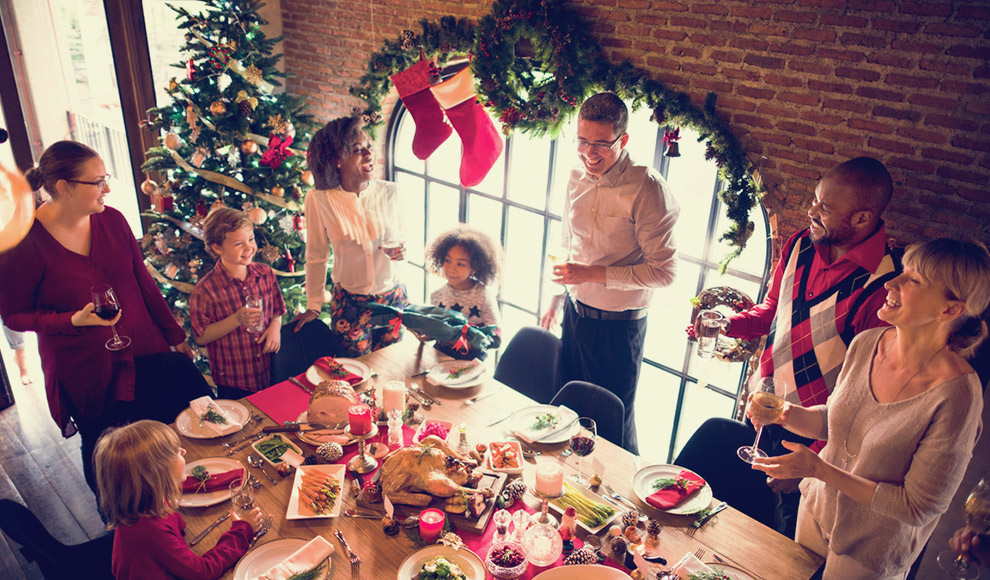 It's true that people can get carried away with work even when it's that time of the year specifically dedicated to relax and celebration. However, even if you are busy with the completion of urgent tasks, calls or e-mails, don't forget to take time for you or spend time with friends and family. Sometimes work can wait. Meanwhile you can update them on what you are doing at work, what projects you are dealing with and more. That's a way of still being productive, isn't it?
There are moments when people cannot reflect well enough on what they need to upgrade, while dealing with the usual hassle. So, as relaxing as holidays are, they can refresh your brain and help you decide on what to improve next, what to learn, what to discard and throw in the bin. You'll be surprised to see how productive your holiday may be, even if you haven't really expected it to unfold this way.