Bulgaria - the ultimate IT hub in Eastern Europe? No, that's not a dream. That is a possibility. And as part of our corporate social responsibility, we decided to rewrite the technological history of our country. How? By helping the software industry move forward, contributing to the economic stability on local grounds, providing quality training to future software experts and giving them a chance to transform their hometowns into booming IT centers. To set the ball rolling, with the help of our NGO "With Love for Bulgaria", we at BGO Software established two IT academies - Web Academy Stara Zagora and Web Academy Plovdiv - that offer free programming courses.
More than 100 years since the birth of John Atanasoff, computer science, innovation and entrepreneurship continue to sustain modern-day businesses in Bulgaria. It is commonly known that the software industry here is among the top industries in a worldwide perspective. In the most recent Global Competitiveness Report from 2014-2015, the World Economic Forum has placed Bulgaria 54th among 144 other countries from all around the globe. Thanks to a number of beneficial factors, such as geographical location, multilingual software engineers and many more, our country manages to surpass other EU countries, like Greece, Romania, Croatia, Hungary, Slovenia and Slovakia. It's not a coincidence that we have scored such amazing results for three consecutive years. As a sector with high added value, IT has a tremendous impact on the economic growth and the long-term prosperity of our country. Thus, without companies that want to uphold that value and without qualified industry professionals working for these companies, the development of any country and its economy is almost impossible. It is similar to playing chess and trying to win without having the queen.
Economy needs its supporters… Supporters need their qualification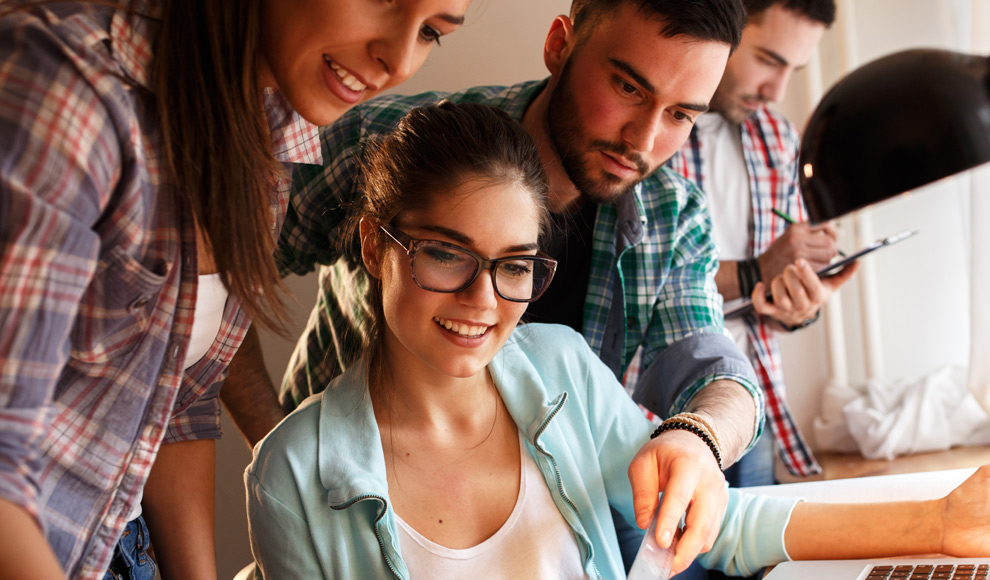 With our academies, we have the goal to maintain well-flourishing local and national economy, provide quality training to industry-newcomers for free and give them a chance to become part of the transformation of their own towns for the better. Our ideal goal is to change Bulgaria, Bulgarian society and Bulgarian economy. We want to build better future hand in hand with the people who join our initiative. That will cost them nothing. The only thing to spare and put into this undertaking will be their motivation, determination and desire to achieve something more. To accomplish our mission, we chose the best lecturers and most experienced trainers with sufficient knowledge in programming. What is more, the comprehensive agenda prepared by us, prioritizes innovative learning technologies and collaborative tools to promote participation and encourage engagement. After all, if one doesn't get the attention and interest of trainees, he shouldn't expect them to be actively involved in the whole process. By focusing on practical examples and using real-life scenarios, we enable our students to see what the field of information technology has to offer. For IT is not simply about being a coder. IT is about inventions and being an inventor. A trendsetter. A creator of your own future.
Know no limits. Even the sky shouldn't be one…
Knowledge shouldn't be limited and put inside a frame. Knowledge is for everyone, and, therefore, it should be equally attainable for everybody. Bearing this condition in mind, we decided to do something that has never been done in Bulgaria before. Our Web Academy Stara Zagora collaborated once again with our NGO "With Love for Bulgaria" and together we started a completely new initiative. Being part of the project "Opportunity", it has the objective to give children with autism a chance to develop and obtain industry-required programming skills. The project has reached its second phase so far. On the International Children's' Day (1st of June), we organized an event that invited several children with autism and their parents in order to discuss our idea, explain our motives and show them what these children can actually learn. Along with Yordan Enev, one of the trainers of Web Academy, we carried out the first class on programming for children with autism a week later. They were introduced to Linux, its features and operations. Moreover, our young and highly motivated students tried out various keyboard shortcuts and controls. Throughout the first lecture, they also created files and tested different commands. We started from the basics, and we are determined to move on from there start examining a number of programming specifics, exceptions and other essential materials.
But this is not all. Bulgaria is known to be a country with a growing pool of well-educated, multilingual post-graduates in information technology. Which is impressive, really. In this regard, we are pleased to share that in order to continue this tendency, we are now going to include free English classes as part of Web Academy's free comprehensive courses. Anyone who feels that they need to improve, polish or refresh their English is welcomed to sign up and apply for the free course.
The things that make us different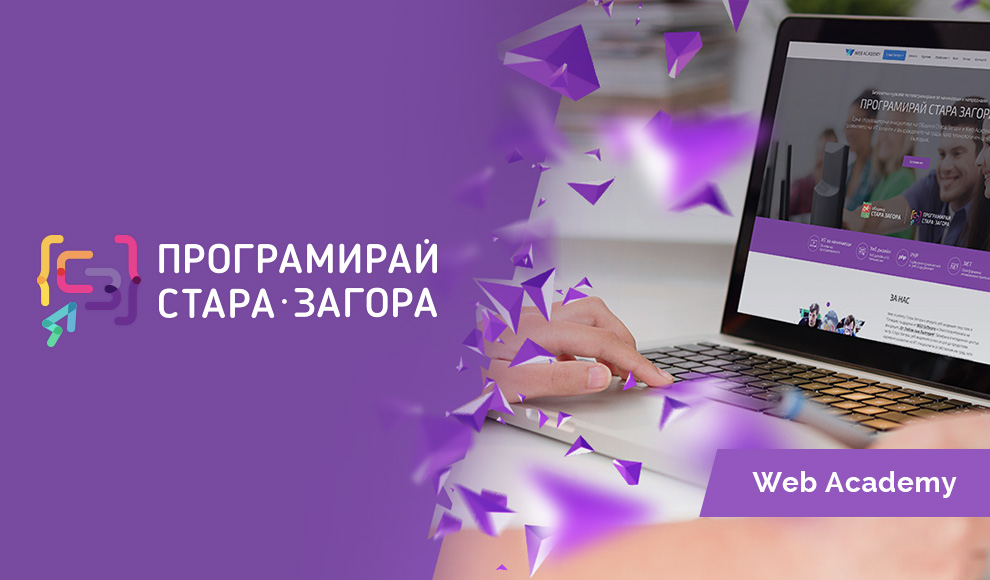 It's not enough to just say that you have a great idea. In order for an idea to be great, first people have to work their way around it, make plans, see every little thing that may come into play. But most of all, a great idea should always have a positive impact. Same applies to the impression that in a world where technology dominates, surely today's generation and that of tomorrow should receive skills, preparation and knowledge that allow them to embrace all kinds of technological-driven opportunities. And both Web Academy Stara Zagora and Web Academy Plovdiv prove that we stand firmly behind this concept. We want to give potential IT experts a chance to follow the path they want, to choose the profession they have dreamed of, and to be the change they wish to see in the world.