In healthcare, custom software development has been on the rise for quite a while now and shows no sign of stopping. Every day, more and more healthcare organizations are investing their resources in the development of bespoke healthcare software for their business needs.
According to research, the revenue for healthcare software in the global digital health market is projected to reach $579.4 billion in 2023 and $701.9 billion by 2027, which would account for a 4.91% annual growth rate for the market.
In the medical field, healthcare software has proven to be the answer to most business challenges and has led to technological innovation. With so many different medical organizations working on the latest healthcare technologies, there are some software development trends that have proven their worth among the rest.
But to better understand such trends, we must first be clear on what healthcare software is exactly.
Healthcare software development definition and types
The healthcare sector includes many things - hospitals, medical websites, patient records, research centers, patient portals, and medical equipment. All of these aspects of the industry make for a complicated dynamic that medical professionals and administrative staff have to constantly navigate.
What technology has to offer in such a case are healthcare software solutions. There are many different ways in which healthcare software application development can be of great help to not only doctors and nurses but to the entire process of patient care.
There are, of course, many different types of healthcare software that are meant for a wide variety of purposes. We will now go over most of the ways healthcare services are improved through custom software.
Electronic health record software
A big part of the job of a healthcare professional is to deal with patient data. A patient can go through a lot of different processes in a healthcare facility, all of which require a large amount of documentation.
Before the digital health industry, all patient information was dutifully put into paper documents and stored in care facilities. When we finally had easier access to technology, another form of managing this aspect of the profession came into play - electronic medical records (EMR).
Another name for these records is electronic health records (EHR), which function the same way. The reason such software greatly improves the workflow is that it eases the burden on doctors and nurses by allowing them to systematically enter and save patient data.
EMR software saves all kinds of health data, from treatment plans and blood pressure to demographic statistics and laboratory conclusions. Using such records for all patient-generated health data allows for easy access for authorized personnel and more security.
Hospital management software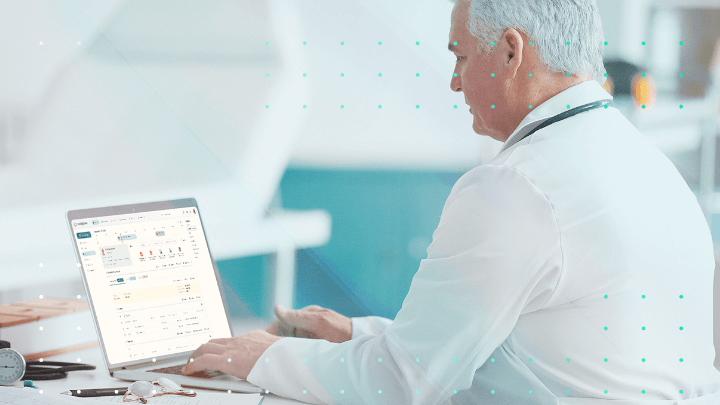 Practice management software is part of a hospital's IT infrastructure to automate and improve a variety of administrative and clinical processes. The software program manages a lot of the different things in a given healthcare institution.
The software deals with taking care of electronic health records, for example, and also with billing and finance. Inventory management is also supported. The software engineers can also make an appointment system that manages scheduling. These functions are necessary parts of administration that a medical facility cannot do without.
E-prescribing software
Electronic prescribing software is a function that allows for medical prescriptions to be digitally generated by healthcare providers and sent directly to pharmacies. The program has many benefits for both healthcare professionals and patients.
For starters, the system can easily generate prescriptions directly from the doctor's computer and not require them to fill out anything by hand on paper. The generated prescription can then be sent to a pharmacy, where the patient can pick it up.
A big reason why e-prescribing is a great advantage is that health professionals don't have to be extremely familiar with a patient's past medications or medical history. The software scans all the medical information and shows any contradictions in currently prescribed medications if such an issue arises.
Digital prescriptions are also more secure, as they cannot be altered or changed in any way or even lost on the way to the pharmacy.
Healthcare CRM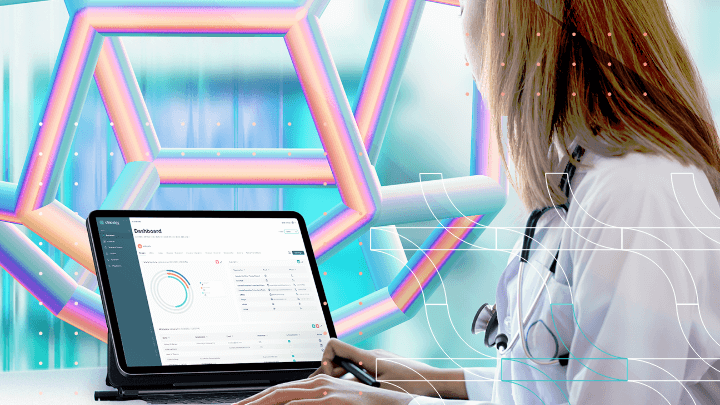 CRM is short for customer relationship management, and it refers to software that is used in the healthcare field to enhance and manage the interactions between patients and healthcare professionals. The software is meant to improve communication in the healthcare ecosystem and thus improve patient outcomes.
There are many benefits that CRM software has to offer. One such benefit is the ability of the system to maintain detailed profiles of different patients, which include contact information, medical history, appointment records, and communication preferences.
This allows for more personalized doctor-patient interactions, which lead to greater satisfaction in the care process. The CRM software also allows for seamless management of referrals between different healthcare providers, which takes the load off the shoulders of patients.
Another benefit of a CRM system is that it can also be used for feedback and surveys. Such practices make patients feel more involved in their own care by getting their opinions and experiences noted down by the people who provide it.
Having patients more engaged in the clinical process means that they will be more informed and have fewer questions to confuse them.
Top custom healthcare software development trends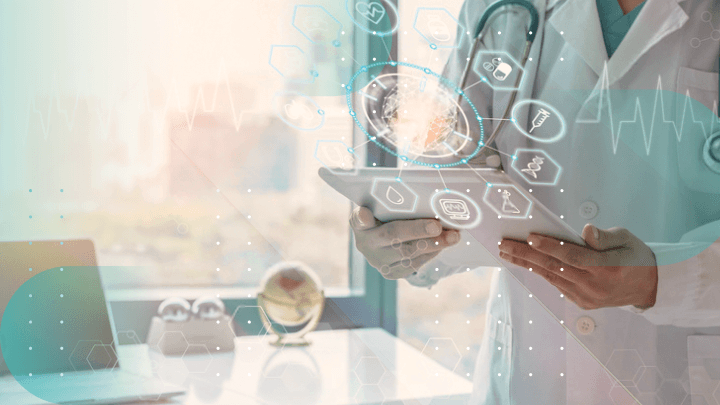 There are many different trends that have proven successful in the process of healthcare software development. We will now take a look at the leading ones in the medical field.
Artificial intelligence (AI) and machine learning (ML)
Artificial intelligence and machine learning have become two technologies that assist healthcare professionals greatly in the processes of diagnosing, treating, and monitoring patients. These technologies help with monitoring the patients, specifically by automatically keeping track of their weight, what they eat, how long they sleep, and many other important vital signs.
Through such monitoring and medical information gathering, they are able to provide more detailed and personalized care to patients.
AI and ML have become two of the leading technologies in the field of custom healthcare software development. Many companies already claim that with the help of deep learning, natural language processing, emergency analytics, and virtual reality, they will greatly improve patient treatment both in hospitals and remotely.
The statistics by Residence Research state that the global AI health market was valued at $15.1 billion in 2022 and is projected to reach $187.95 billion by 2030, with an annual growth rate of 37%.
These two technologies can be used in the following areas:
Drug discovery - speeding up clinical research by integrating analytics and reporting technologies that come with deep learning. AI is expected to better recognize efficient medication combinations for certain diseases and conditions.
Medical image analysis - AI can be used to analyze medical imaging like MRIs and X-rays to better determine potential risk factors. By reviewing hundreds of thousands of scans, artificial intelligence can detect exact similarities and common health concerns.
Preventive medicine - technology that has access to a vast amount of test cases can better recognize similarities. Artificial intelligence can, for example, examine patients and make accurate predictions about potential diseases or even whether the patient is at risk of diabetes or cancer.
Brain diseases - by analyzing many different MRI scans, artificial intelligence is now able to determine if a patient is at an early stage of Alzheimer's, Parkinson's, and even tell between different types of dementia.
Internet of Things in the medical field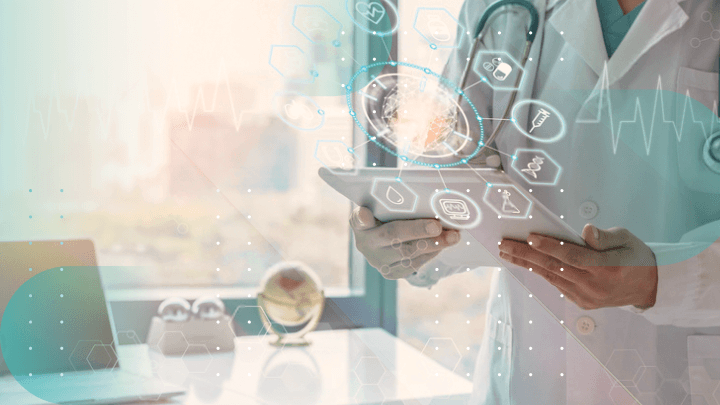 The Internet of Things (IoT) in healthcare is one of the most popular trends that will certainly keep reinventing conventionalities in care practices in the foreseeable future. This technology is definitely going to change the way manufacturers and suppliers conduct their business, having to more accurately get accustomed to the modern needs of patients.
Also known as the Internet of Medical Things (IoMT), it ensures that patients and their clinicians have a more solid way to communicate. And not only verbally but also purely by medical data.
What such software accomplishes is to provide a direct connection between certain devices via the internet. This way, patient information can be accurately documented and easily transferred to the necessary databases, where healthcare providers can later consult it.
The IoT has proven to be greatly beneficial to the creation and utilization of new healthcare technological products. A lot of these newer and more advanced products help patients monitor their own health, keep track of medication, manage symptoms, and notify their clinicians if something's wrong.
What many companies taking advantage of this technology do is improve the quality of care for patients by providing doctors and nurses with the necessary information for them to make more informed decisions.
With the use of IoMT software, developers provide a whole new aspect to the healthcare market. Being able to connect devices directly to healthcare facilities means that patients can be monitored remotely from the comfort of their own homes.
This process is accomplished through wearable or other devices that stay with the patients in their homes. These devices can monitor vital signs like blood pressure, physical activity, heart rate, calories burned, and even blood glucose levels.
Such software solutions offer the gathering of data from remote patient monitoring to be stored on hospital EHRs through cloud technologies.
Virtual communities in healthcare
One thing that we must not forget is that we live in a more digital world than ever before. While some companies focus their resources on software development projects to create healthcare apps, others can assist with the support of virtual communities.
Web and mobile apps like Twitter and Facebook can provide the ideal opportunity for patients to connect with other patients and for clinicians to share vital information and knowledge online.
Healthcare apps offer a wide variety of benefits to both patients and healthcare providers, but other applications can support virtual communities on another level. In the past few years, we have seen examples of different online communities being formed with the sole purpose of finding support groups for people suffering from the same condition.
That is a part the internet plays that is irreplaceable by anything else. We are able to seek support and help for very specific things and be sure to find people in the same situation.
We are sure to see a rise in the use and participation of virtual communities as they provide a way to easily access places where people with similar problems gather. Unlike long-term care facilities, remote locations, and devices, developing software for virtual communities has its own advantages and definitely has the potential to grow in the near future.
Supply chain disruptions
One of the most relevant trends in the upcoming years will be supply chain disruptions. Medical apps and mobile solutions aren't the only aspects of the healthcare industry that will be revolutionized and changed.
Given that, with every passing year, the entire market becomes more and more interconnected, all companies rely on each other to provide essential goods and services. What this means is that they will have to find ways to make sure that such disruptions don't happen so as to not put patient care at risk.
There are three reasons for medical supply chain disruptions:
Increased use of cloud technologies - Because of mobile health app development, APIs, and cloud solutions the industry has to deal with many challenges. As manufacturers are choosing cloud technology for its reliability, if healthcare organizations don't adapt as well, there can be further segmentation of the medical supply chain. There is also the possibility that cloud companies become suppliers of healthcare products and services themselves. Amazon is one such example as it is the biggest supplier for many medical facilities.
The large amount of data in the industry - According to RBC Capital Markets, the data generated by the healthcare industry in 2021 accounted for 30% of the entire world's data volume. This number is projected to grow to 36% by 2025, which is 6% faster than manufacturing and 10% faster than financial services (3). With more and more data, it becomes a difficult task to coordinate everything with other companies and partners.
Electronic health - eHealth has become one of the biggest tendencies that the healthcare industry has been leaning on. Over the past couple of years, it has exponentially grown in popularity. There is no confusion surrounding the rise of eHealth, given its many benefits. But because of its growth, healthcare development projects can no longer be concerned with cost savings. Mobile app development is far more advanced nowadays, with the ability to connect patients with their healthcare providers. More resources have to be attributed to such programs in order for the entire supply chain to function properly.
To overcome healthcare supply chain disruptions, medical organizations should be prepared with strict protocols and procedures. Companies also have to rely on strong partnerships in order to combat potential risks and threats to the supply chain.
Most of the global healthcare supply chain is unconnected, which means that a disruption anywhere along the line can be catastrophic.
That is why organizations should integrate their systems with the supply chain, monitor goods and services securely, and create an inventory to identify points of failure and prevent disruptions. Being proactive in addressing these issues is crucial to maintaining a resilient supply chain in the healthcare industry.
3D printing
Another name for 3D printing is additive manufacturing. The technology requires custom software development for all the specific functions that can be accomplished in the healthcare world with its power. There are many ways in which 3D printing can be used to improve patient care as well.
One place where 3D printing can be an extremely ideal fit is with custom medical devices. This includes prosthetics, implants, orthopedic devices, hearing aids, and dental components. Patients need individual-specific care, but they sometimes also need devices that are catered to them specifically. That is one place where 3D printing shines.
Another aspect of healthcare where 3D printing can contribute a lot is tissue and organ printing. The field of bioprinting utilizes 3D printing technology to create living tissues and organs.
While still in the early stages of development, researchers are working on printing functional human tissues and organs for transplantation. Bioprinting holds the potential to revolutionize organ transplantation, tissue engineering, and regenerative medicine.
3D printing is, on its own, a field that has much to advance. But as the technology advances and improves, it brings many innovative benefits to personalized care, better surgical outcomes, and developing regenerative medicine.
The development timeline of custom healthcare software always depends strongly on project complexity. As we have discussed, the software development life cycle can be unpredictable and more complicated than initially conceived.
There are many different trends to consider when deciding on what aspect of healthcare software development to focus on. Some of the trends that we have mentioned are leaders in the medical and technological fields and bring many benefits with them.
However, in order to successfully utilize the benefits, you must make sure the end product is well created. When it comes to years of experience in the field of healthcare software, there is no one else like BGO Software.