Over the past couple of years we have seen how technology has been constantly evolving, getting better and better at accomplishing tasks we never thought it would be able to. Having so much more technology however, means that there are also a lot more risks when it comes to handling people's safety.
There are many regulations in place to help government agencies with enforcing quality products. These regulations are also in place to inspire further development and progress. The manufacturing process is oftentimes long and complicated but having a quality assurance system is what makes it easier to manage and easier to make safe for the public.
What is GMP manufacturing?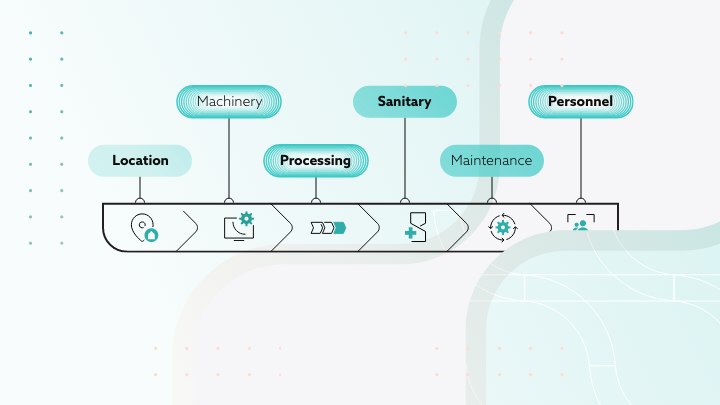 Good manufacturing practices (GMP) or also current good manufacturing practices (cGMP) are the basic regulations put forward and enforced by the US Food and Drug Administration (FDA) under the authority of the Federal Food, Drug, and Cosmetic Act.
It is intended to guarantee manufacturers take proactive precautions and steps toward making their products safe and effective. The only way in which cGMP is different is that it was implemented by the FDA in order to ensure continuous development and improvement of quality products.
GMP covers many different parts of the manufacturing process that come together to make sure everything functions as a system effectively. There are however five components that need to be at the forefront for the groundwork to be laid.
Products
Quality assurance is a necessary step in process validation. It is vital to make sure starting materials and products undergo constant testing and quality management before they are released to consumers. Manufacturers have to ensure that raw materials have their attributes stated in clear and unambiguous language through every step of the manufacturing process.
People
Employees must adhere to GMP guidelines and cGMP regulations concerning the manufacturing process. It is the company's responsibility that all employees undergo current GMP training so they can have a full grasp of their responsibilities in the quality control process.
This training can help them be more efficient in their work and have a positive impact on their productivity and competence.
Processes
Appropriate measures should be taken to ensure that the process necessary for work should be documented, clearly stated, and distributed to all employees in a comprehensible and accessible form. GMP inspections have to be consistently done in order to maintain certainty in GMP compliance during every step of the efficient quality process.
Procedures
What defined procedures are set to do is give specific guidelines during a crucial process to achieve consistently produced and controlled results. They should be available to all employees. If a deviation from the GMP requirements for the standard procedures is seen, an investigation and a report have to be issued immediately.
Premises
Pharmaceutical manufacturers have to ensure not only that their drug products are consistently produced but also that their premises are up to GMP standards. They have to provide a hygienic manufacturing area that promotes cleanliness and even personal hygiene of their employees to avoid accidents and cross-contamination.
In the United States, the federal Food and Drug Administration uses current good manufacturing practices to enforce regulations on many industries - food, cosmetics, prescription drugs, and even medical devices. The adherence of pharmaceutical companies to these manufacturing procedures ensures the consistent quality, strength, and purity of the final product before it reaches consumers.
This adherence requires the proper collection of primary materials, establishing efficient operating procedures, managing strong quality attributes of the product, maintaining clean and secure laboratories, investigating non-compliance, and providing adequate training to all employees.
GMP standards were created to be flexible in order for manufacturers to individually decide how to best implement certain controls by using scientifically proven designs, testing procedures, and processing methods. This flexibility allows manufacturing facilities to use innovative ways and modern technologies to ensure optimal quality and continuous improvement while still being able to fulfill GMP requirements.
Current GMP means that companies are enforced by regulatory authorities to use modern up-to-date technologies and practices to ensure there are no quality defects during pharmaceutical production. Methodologies used ten or twenty years ago might not be applicable or reliable today.
Furthermore, it is valuable to note that cGMPs are only minimum requirements for quality control. Many pharmaceutical manufacturers already implement much more advanced and secure procedures to manage quality before they release a finished product.
Why is GMP manufacturing so important?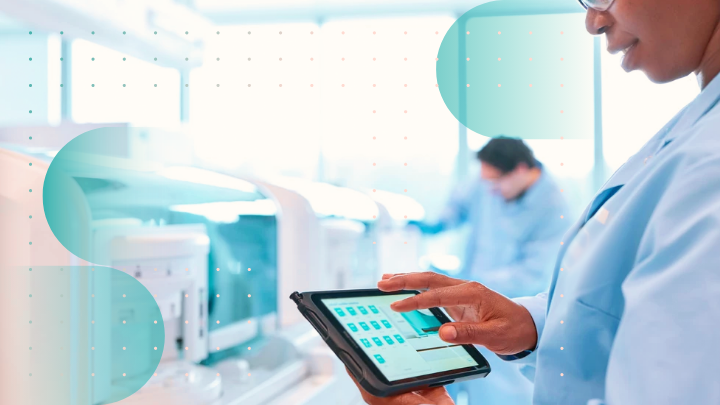 Consumers are not medical professionals that can do their research and testing of the products they use and they shouldn't have to.
Consumers cannot tell if a certain product, especially a medical drug, is safe to use, has any side effects, or is right for their particular condition. Therefore there are cGMP requirements that ensure testing, but sometimes even testing might not be enough.
A certain drug is usually tested by taking a small batch from the whole, which means that from a million tablets, only one hundred would be tested and quality assured. This way of testing future market products is exactly why GMP has regulations concerning not only the testing process.
There are also rules built into the entire process of design and manufacturing in order to ensure the highest quality of development so that the testing process is not the only thing that takes care of patient safety.
Guidelines for GMP manufacturing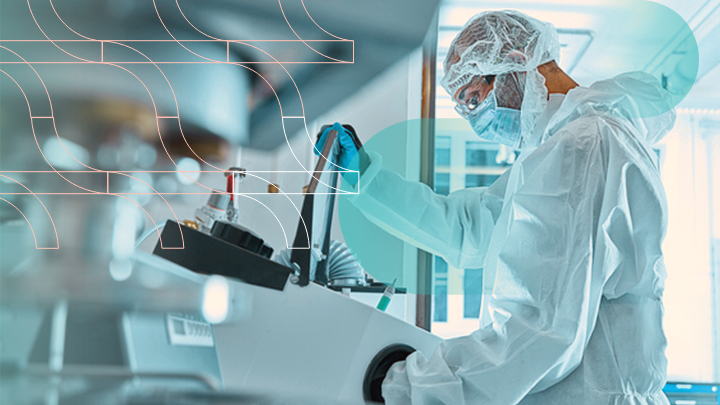 The GMP guidelines are a few basic concepts that help manufacturers better understand and follow federal regulations. These regulations ensure quality is designed into the ways an organization develops a product.
Quality management
The main idea of quality management is to ensure that marketed products are ideal for their intended use, adhere to GMP requirements and there is no risk involved in patient safety due to inefficient manufacturing measures.
There are some basic practices according to the World Health Organization (WHO) that companies in the pharmaceutical industry can implement for the sake of quality assurance.
For example, operators are adequately trained to accomplish necessary procedures correctly. Another part of the basic concepts is for the manufacturing process to be clearly defined, documented, and systematically reviewed so as to consistently develop medical products that are compliant with specification and marketing authorization.
One of the key principles is also for any company to have a system through which they can recall any product from sale or supply immediately.
Facilities and premises
A facility should be built in an environment suitable for its operations and needs. The premise should be risk-free of contamination of materials and products. The facility should be designed to limit critical errors in operations and be able to contain them. The premise has to be easy to clean and maintain.
Sanitation and hygiene
Sanitation and hygiene are vital principles of any manufacturing process. The GMP regulations covering this aspect of manufacturing deal with everything that can potentially contaminate a product such as the premises, equipment, personnel, containers, and materials. Facilities have to have organized sanitation programs and protocols to handle any kind of possible contamination of their products.
Equipment
Equipment in manufacturing facilities should be clearly labeled according to its intended use, stored in places determined by protocol, and regularly cleaned. Furthermore, in case of equipment failure, the tools or devices should be promptly removed and declared defective.
Personnel
GMP compliance has to do with many different aspects as we have shown. But without the people who adhere to the procedures and protocols being properly trained, GMP regulations by themselves are not enough.
Such trainings should be conducted regularly to keep employees up to date. Managers should also be clear on the individual job descriptions of the different employees to ensure there is no miscommunication of responsibilities.
Qualification
Beyond proofing all equipment premises and systems, they have to be systematically qualified. A GMP certificate has to be granted through pre-approval inspections before the manufacturing process is started. Approved procedures are the key to avoiding defective products. This validation also applies to the systems and procedures in place for the employees.
Inspections and audits
GMP audits are a great way to consistently monitor the manufacturing process and to have quality defects investigated before they become a part of the final product. Such an inspection is what can provide corrective measures when an area of the entire process is found to be lacking or unsuitable.
As we mentioned before, GMP guidelines are designed so that manufacturers have some flexibility when implementing them in their own systems, but this doesn't mean that the basic rules are not strictly followed. A way the healthcare products regulatory agency does this is by conducting surprise audits.
Audits include visual walkthroughs on site and conducting manufacturing evaluations. Both practices help companies better comply with the set GMP regulations to ensure optimal quality. Inspections also provide a great way to immediately address a problem in the manufacturing process or system and quickly resolve it.
Documentation
Keeping clear and detailed records of procedures, and manufacturing practices implemented and corrected is essential for the regulations stated by GMP.
Documentation means that managers and supervisors can view the complete history of all the changes and corrections that have been made to the manufacturing processes of their respective companies. This history is of vital significance when considering the implementation of new procedures and protocols.
How does FDA determine if a company is complying with CGMP regulations?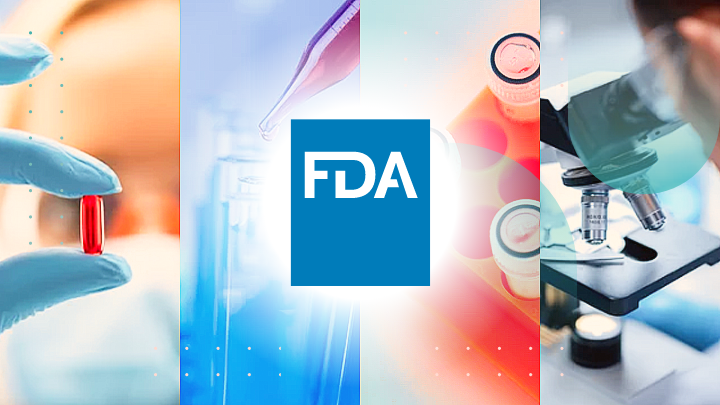 The FDA inspects pharmaceutical manufacturing facilities all around the world. These inspections also include companies that manufacture active pharmaceutical ingredients and finished products.
All inspections have standardized protocols that are carried out by trained FDA staff. What else the FDA relies on for their inspections are reports submitted by the public and the industry. Such a report is what can potentially get the FDA to investigate a particular site or facility to see if it is compliant with the GMP regulations.
Furthermore, a thorough investigation is based on the guidelines and principles we have stated to ensure optimal efficiency of the inspection process. The qualification, equipment, staff training, documentation, and premises are some of the many aspects of GMP rules that are checked during an audit.
If a manufacturer is not following cGMPs, are drug products safe for use?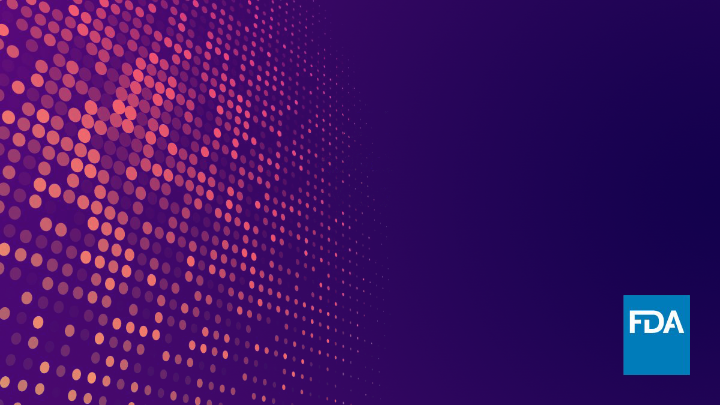 When a company does not adhere to GMP regulations it means that any drug or product that it manufactures is considered, by the law, "adulterated". This adulteration means that the final product was not created under the practices of GMP. However, this doesn't necessarily mean that the drug is harmful.
Consumers that are taking a drug that is not GMP compliant are advised by the FDA to not stop with this drug therapy. What they should immediately do is get in contact with a medical professional or their personal healthcare practitioner and not interrupt or change the medication, because that can have serious implications for their well-being.
There are regulatory procedures that the FDA can set in motion when a company is not complying or has poor cGMP adherence. These actions are intended to prevent ineffective or unsafe drugs from finding a place on the market.
In rare cases, regulatory action from the FDA is also intended to stop violative products and pull them immediately from the market itself. The importance of GMP violations depends highly on the nature of the violation and the specific drug in question.
A drug that is not compliant with cGMP regulations can still be effective and answer its labeled specifications. The risk of such a drug to a patient could be minimal as well. That is why in such cases, consumers are best advised to consult their medical provider before taking any kind of action to change or stop the treatment.
What can FDA do to protect the public when there are CGMP violations?
In cases where a drug that does not comply with GMP regulations is distributed to the public, a company can immediately recall the product. Reasons for this could vary.
The drug may not have enough active ingredients, or not have properly gone through the right clinical trials or even been produced in a facility that was not up to code, for example. This recall protects public health from further harm by removing the drug from the market space entirely.
Legally, the FDA cannot make a country recall a certain drug. The reason why companies usually comply with such a request is because the FDA can warn the public that the substance in question is harmful and can seize the product without requiring permission from the company.
The FDA can also bring seizure and injunction cases in court in order to address the lack of cGMP compliance without needing direct evidence of any defect that alters the product's performance.
What happens when the FDA brings a seizure case forward into court is that the agency asks for an order that enables federal officials to seize the "adulterated" drug. When it comes down to an injunction case, the court is asked for an order that makes the company stop violating cGMP regulations.
The results of court orders like this usually lead to the companies having to instate many changes to their manufacturing process. The FDA can also bring criminal cases which have to deal with fines and jail time.
How would a new drug company learn about CGMPs and about FDA's expectations on complying with them?
Having access to all the information is essential to being able to follow the rules. That is why the FDA publishes all the necessary regulations and guidelines in the Federal Register on a regular basis.
Publishing information is how the government informs the public about the changes it implements. For modern solutions, the FDA's official website provides access to the cGMP regulations so that companies can be better informed on how to comply with the protocols of safe manufacturing.
There are also outreach programs that conduct presentations at conferences that discuss and explain changes in the GMP requirements and policy documentation.
Being familiar with the necessary concepts and regulations of current good manufacturing practices can be an invaluable asset to any company and especially pharmaceutical ones. Many systems that need to be implemented for this knowledge to come into use and in modern times the majority of these systems are software based.
When it comes to software solutions in the healthcare and pharmaceutical industry companies would need a trusted partner that has years of experience with developing and designing such software.