The healthcare industry is evolving rapidly, and the global healthcare IT market is no exception. With exciting opportunities for growth in healthcare providers, hospitals, ambulatory care centers, home healthcare agencies, nursing homes, assisted living facilities, diagnostic and imaging centers, pharmacies, and healthcare payers, the future of healthcare IT looks incredibly promising. It's expected that by 2027, the healthcare IT market will be worth a staggering $730.7 billion!
So, what's driving this growth?
Well, there are several key factors at play. For one, there's an increasing need to manage regulatory compliance through healthcare IT solutions. Additionally, there's a growing demand to reduce healthcare costs, and HCIT solutions offer an effective means of achieving this goal.
Furthermore, with the high return on investment that HCIT solutions can provide, it's no wonder that more and more healthcare organizations are adopting them. Not to mention, the focus on improving the quality of care and clinical outcomes has never been greater, and HCIT solutions can help achieve these objectives.
This article aims to explore the exciting opportunities and challenges of healthcare information technology. We will also examine how HIT can be used to improve patient care, enhance collaboration among healthcare providers, and empower patients to take control of their health.
What is health information technology?
The term health Information technology refers to the software and hardware systems involved in the design, development, use, and maintenance of IT services for the healthcare sector. Such tools can be used in order for healthcare information, health data, and knowledge to be stored, retrieved, shared, and used for communication and decision-making.
These systems are used by both patients to improve their experiences and outcomes and physicians to lessen their workload and increase productivity.
Types of health IT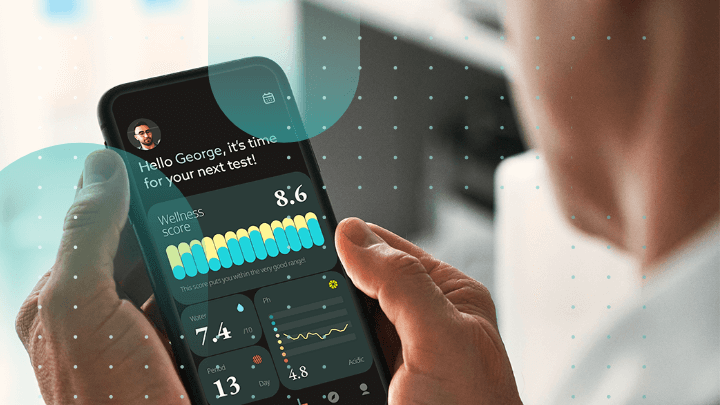 HIT systems have a wide set of uses, and as such, a person needs to understand the classification of its different applications before we present the benefits and future expectations.
There are several different types of health information systems:
Electronic health records (EHRs). These software systems consist of digital copies of medical records that contain patient information such as medical history, test results, prescription data, and other pertinent patient information.
Clinical decision support systems (CDSS). These systems give information and expertise to healthcare practitioners to help them make clinical decisions and improve health outcomes for patients.
Telemedicine and telehealth. These are technologies that allow healthcare organizations to deliver remote medical treatment, consultation, and monitoring to patients via the use of telecommunications and digital technology.
Health information exchange (HIE). Networks systems that allow healthcare practitioners and organizations to electronically share patient health information. HIE networks enable the exchange of electronic health records (EHRs) and other health-related data between various healthcare providers and systems, independent of the technology employed or the location of the patients.
Mobile health (mHealth). mHealth technology, such as mobile applications and wearable devices, is used for remote patient monitoring and tracking patient health, improving health education, and allowing better communication between patients and healthcare professionals.
Electronic prescribing (e-prescribing). E-Prescribing refers to systems allowing the provider to electronically communicate an accurate, error-free, and intelligible prescription straight from the point of care to a pharmacy.
Imaging and visualization software. This is a digital system used so medical pictures and data, such as X-rays and MRI scans, can be captured and visualized. This software produces a 3D model of patient anatomy, which can be used by surgeons and other healthcare professionals to safely and reliably take care of their patients.
Population health management. These technologies are used to manage a population's health, such as illness prevention, health promotion, and health risk assessments.
Practice management software. PM Software encompasses programs that serve the organizational needs of an establishment by streamlining financial and administrative tasks and functions.
Trends in the market for HIT
Outside of the free market competitiveness that has stimulated the growth of the health IT sector, the COVID-19 pandemic became a supernatural motivator for the adoption of software systems by medical organizations.
This extraordinary growth can be made apparent by the following numbers:
According to a Superscripts 2020 National Progress Report, the total number of e-prescriptions for controlled substances increased by 52% from 134.2 million to 203.6 million prescriptions in 2020.
The same study showed an increase of 72.5% in electronic prescriptions made through telehealth portals during the first month of the COVID-19 pandemic.
The revenue estimates of the global healthcare IT market are assumed to be worth around 394.6 billion dollars as of 2022 and are predicted to grow at a compound annual growth rate (CARG) of almost 20% from 2022 to 2027, reaching revenue of 954.5 billion dollars.
According to a survey, 14% of hospitals planned to implement advanced solutions shortly.
According to research conducted by the University of California San Diego Extension, the fastest-growing vocation for college graduates in this hard economy is a job in health information technology (IT) which is rated first among the top ten careers identified. (6)
According to a paper studying the use of a HIT app, the number of direct messaging transactions grew 50% to 79.4 million in 2020, while in the same year, the number of individual patients and healthcare organizations that use the platform of the study rose by 15% to 745, 200.
What are devices and breakthrough technologies powering HIT?
Outside the many different classifications of the varied health information technologies, many key features describe the ways that these systems are helpful to professionals.
They can be a part of one or more of the above-described types of software and hardware examples. The use of hardware is focused on tools and instruments that allow a patient or doctor to easily monitor and supplement the vital functions of a body.
Examples of such hardware implementations include:
Biosensors
Smart thermometers
Connected inhalers
Fitness trackers
Blood pressure monitors
Electro Cardiogram monitors (ECG)
It is important to note that this is a developing field of the informational technology sector, and as such new features and categories are created while old concepts are improved. HIT technicians work to create both general and case-specific software depending on the needs of the healthcare services. Here are some of the breakthrough technologies that empower HIT:
Internet of Medical Things (IoMT)
IoMT refers to the use of communication technologies through a cloud computing framework. The IoMT allows the collection of vast amounts of patient data from connected medical devices, wearables, and sensors. This data can be analyzed and used to inform clinical decision-making, improve patient outcomes, and enable remote patient monitoring.
Artificial intelligence (AI)
AI and machine learning (ML) is being developed for use in cases of giving a diagnosis, systemizing data, or uncovering patterns invisible to humans. AI-powered virtual assistants and chatbots can also improve patient engagement and support self-care.
Augmented reality (AR) and Virtual Reality(VR)
Software that uses a heads-up display (HUD) or another hardware device, such as a phone, to simulate fully or partially digital imagery can give assistance, diagnostics, or information in new ways.
AR and VR enhance medical training, allowing healthcare providers to practice procedures in a realistic, low-risk virtual environment. These technologies can also be used to visualize complex medical data, such as 3D models of patient anatomy, which can aid in surgical planning and patient education.
Benefits of health information technology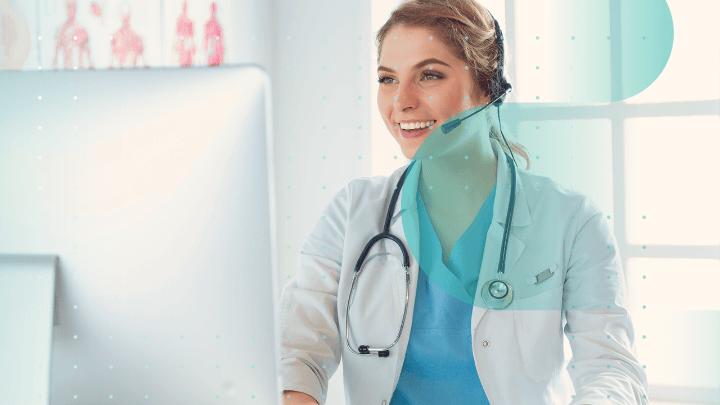 The medical industry concerns itself with health and human services, which is a highly complex field of study and, as such, is plagued by medical errors that can cost a lot of resources and even human lives.
Some of the most common mistakes are mismanagement of lab tests as well as wrong or mismatched diagnoses and prescribed medications, and miscommunication between patients and doctors.
Electronic health information and the systems that use it are most beneficial because they are possible solutions to most of the problems in the industry as well as improving the practices in order aspects of the field.
Improved exchange of information
Different kinds of medical conditions someone might have and their diverse origins mean that a patient should meet several doctors and specialists to resolve or relieve the symptoms and causes of their conditions.
Appointments can be time and energy-consuming due to the various processes of in-person exchange of information, while doctors receive only basic information, sometimes not enough to draw the final conclusion.
Features of HIT systems, such as the different electronic health records and health information exchange systems, can shorten the time needed to share data about a patient and reduce the necessary paperwork around visits and prescriptions, while patient portals and patient monitoring systems can allow for check-ups on the fly.
Moreover, population health management technologies may help medical professionals to predict increases in risk due to environmental or anthropogenic hazards and resolve a problem before it harms anyone.
Improved patient experience
Visits to healthcare institutions are oftentimes associated with increased levels of stress and pain, to an extent that people might avoid going altogether, as shown in one survey that found that 1 in 3 Americans avoid going to their doctor, even when they think they need medical care.
Another survey showed that the most stressful part of visits to the doctor is the waiting time. This increased level of stress can lead to miscommunications or complications in the condition a patient is suffering from.
Health information exchange through HIT systems like mHealth, telemedicine and telehealth technologies, and patient portals can alleviate stress by improving the communication between healthcare providers and individual patients and by giving people more control over scheduling and the flow of information. This better patient experience leads to a feeling of security and satisfaction with the service.
Increased efficiency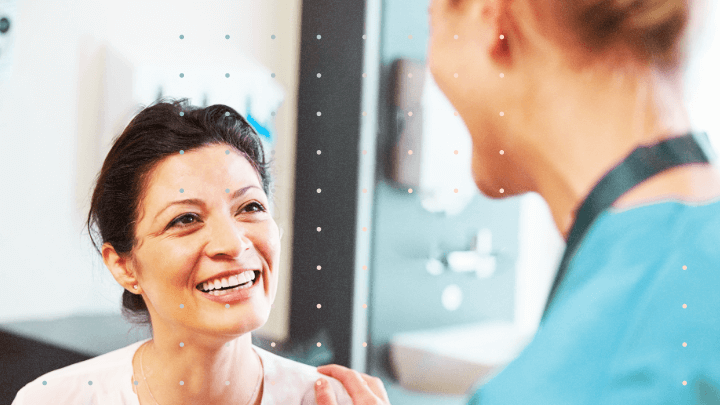 Improving the symptoms of a chronic patient is sometimes lengthy and complex, depending on the illness or condition, and may include many different treatments and operations made by various doctors.
This level of complexity requires a support system of good communication, adequate administration, and an abundance of accurate information, which takes time and resources and increases the workload while decreasing efficiency.
HIT systems such as CDSS, imaging and visualization technologies, practice management software, and EHRs are good ways for healthcare organizations to ease workflow and increase productivity. These programs streamline the communication process by cutting out redundancies in the documentation and allowing a smoother flow of information between patients and doctors.
Decreased healthcare costs
Rising healthcare expenditures, one of the most pressing challenges of our day, threaten to weaken the national economy (currently, more than $1 of every $6 in the United States (US) GDP is spent on healthcare). This leads to slower growth of the industry and less innovation.
Healthcare organizations can lower costs by streamlining workflow, cutting down redundant paperwork, and resource management, thus improving patient experience. According to a 2005 RAND Corp. research, the savings from better operational efficiencies might total $77 billion per year. Examples of technologies that may lower costs are population health management systems, CDSSs, EHRs, and PM software.
Increased accountability
The medical industry concerns itself with human life and health and requires strict oversight for audits and future decisions. Traditionally, paper records may be incomprehensible, unreadable, lost, and incomplete. As a result, the analyses and insights available are restricted.
HIT enhances the ease with which medical facilities, public organizations, and other interested entities may abstract and examine healthcare data by digitizing it. Electronic health information may also be automatically sorted, formatted, and displayed in ways (such as dashboards, graphs, and figures) that deliver significant real-time actionable insights.
Improved population health outcomes
Urbanization and the concentration of human populations have facilitated the spread of viral infections, leading to a higher number of people being exposed to geo-specific risks such as polluted air and water. Addressing such emergencies requires prompt and effective action on a large scale, which can be challenging due to inadequate information or institutional constraints on research.
HIT systems such as medical record data can be used in unison with other software like CDSSs, which can give contextual medical information, and geographic information systems to predict, explain, and analyze current or potential public health risks and emergencies.
The data from such research would allow for a faster and better response to disasters and limit the negative consequences for people susceptible to the risks.
Data safety through HIT
Personal medical data is one of the most valuable commodities of the modern age. The importance of this information is why data safety laws and practices like the General Data Protection Regulation (GDPR) and Health Insurance Portability and Accountability Act (HIPAA) have been introduced.
Keeping up with these obligations is a difficulty for many health organizations in both papers (which can require a lot of space and leads to many redundancies) and digital forms, requiring complex systems of authentication.
For Health IT systems to be useful, they need to have features that solve the repetition of tasks and information and the complexity of data management. HIT technicians work with medical professionals to grasp these concepts and impediment solutions in patient portals, EHRs, HIE networks, and mHealth technologies. Examples of such features are inscriptions, limited and authorized access to data, biometric authentication, etc.
HIT technicians and coders work with professionals to understand the needs of the healthcare industry. They have enforced HIT systems with inscriptions, limited and authorized access to data, biometric authentication, auto deletion in case of expiration or breach of security, and other functions that ensure data security.
Challenges and solutions of HIT implementation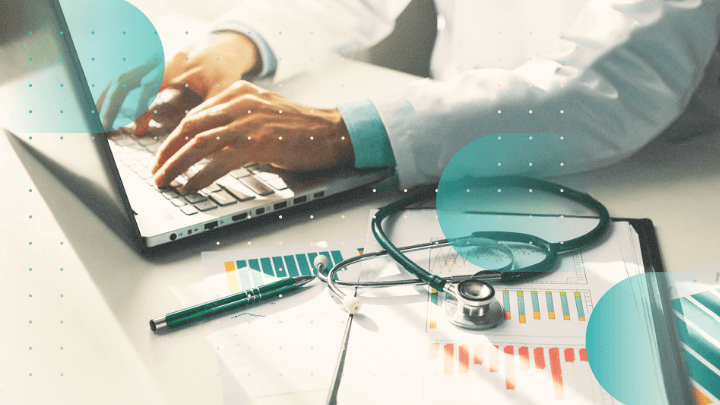 The benefits of HIT systems show that they are a good investment for all healthcare organizations in the long run as they increase efficiency, productivity, and patient results. However, many medical institutions are slow to implement such improvements for several reasons:
Cost of implementation
The acquisition of computer hardware necessary to run EHR systems alone can mean an initial investment of millions of dollars for smaller organizations. Additionally, the cost of training seminars, workshops, and educating staff leads to a more challenging implementation. Such a cost of entry may seem unrealistically big for many institutions, even with the promise of a high rate of return on investment.
Problems with user adoption
Many of the people that require healthcare services the most are the elderly or people who lack modern education or a stable income. They are likely to have lower health literacy and report worse health conditions.
These people are the most vulnerable, and due to their lower education and social status, may have difficulties using customer-oriented systems such as patient portals, e-prescriptions, or other telemedicine and telehealth technologies.
Help with overcoming challenges
The research on using HIT systems in health organizations shows that implementing them leads to a healthier and more productive population.
Thankfully, many solutions to the before-mentioned hurdles of implementation have been proposed and developed, such as:
government investments such as the Health Information Technology for Economic and Clinical Health (HITECH) Act of 2009 (USA) established EHR incentive programs and meaningful use initiatives and regulations and guidelines for the proper procedure in many cases of introduction of such technologies to a new workspace.
education programs and workshops or seminars to increase awareness and understand the benefits and specifics of the health IT systems for the public and professionals.
Companies and organizations in the healthcare industry will invest more and more in health IT systems and their implementation.
The unambiguous growth of healthcare innovation and the numerous benefits of implementing HIT will drive the development of the medical industry and lead to many new job openings while increasing the quality of patient experience. The high cost of entry is a challenge that can be overcome, and help is offered, so healthcare organizations should move in the right direction.
However, to successfully navigate the complex and constantly evolving landscape of health IT systems, companies and organizations in the healthcare industry need a trusted partner they can rely on.
That's where BGO Software comes in. With our expertise in healthcare IT and commitment to providing exceptional customer service, we can help healthcare organizations overcome the challenges of implementing HIT and realize the many benefits it offers.