Becoming a platinum Telerik Partner: We at BGO Software create a one-off software that amalgamates customer vision and excellent technical expertise. As great as things are, they become even greater for after having completed a number of projects based on Telerik technologies, BGO becomes a Platinum Telerik Partner.

Platinum Telerik Partner
And this is, indeed, something truly remarkable because we do not see such achievements falling from the sky, right? Since Telerik has high standards, the company carefully selects their partners. Becoming one means that all of these standards and criteria need to be fully comprehended, acknowledged and adopted. In order to gain this prestigious prize of being part of the Telerik partner family, and especially that of being a Platinum partner, the applicant needs to have 120+ partner points and at least two Telerik Projects per year with a case study or project audit.
Business focused solutions
The services which we offer are businesses-focused and include:
web applications development
mobile applications development
IT training and consultancy
deployment and transition management
support
maintenance
database architecture
They are led by the initial purpose to transform simple ideas and conceptions into IT solutions which are highly productive, efficient and working. Becoming a true driving force, these solutions can tackle any challenges, thus scoring the best possible results. Our high-class Custom Software Development services always function in accordance with the specific requirements, needs, expectations and preferences of each and every customer. No matter what the project is, the team of experienced experts working for the company takes into a thorough consideration all individual aspects which are presented.
In this fast-progressing world which revolves around technological developments, keeping up with the same pace and direction is crucial. For this reason, the Custom Software Development services suggested by us focus on the most actual and up-to-date IT technologies, software improvements, programming languages and IT based platforms. The guaranteed performance and industry-leading support result in undoubted success, substantial financial effectiveness and, finally, business and partner stability.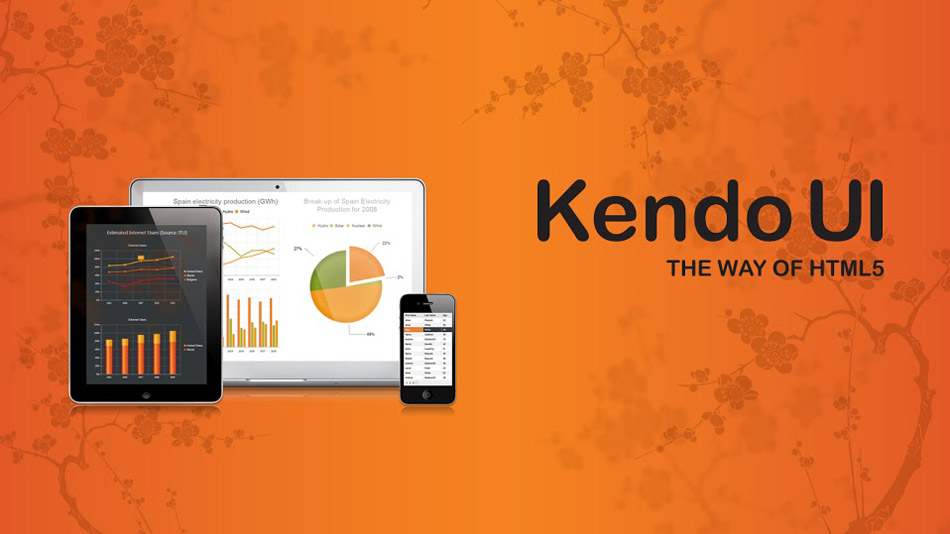 Kendo UI
Finally, our extensive portfolio is comprised of a myriad of successful projects that are based on a variety of technologies. They include:
Kendo UI, Telerik Platform,
Microsoft ASP.NET (C# and VB.NET)
PHP + MySQL Development
HTML5
CSS
JavaScript
jQuery
Silverlight
Ruby on Rails
WPF
WebAPI
The in-house consultants and developers helped and continue to offer their services to a number of businesses and organisations that want to switch from ASP.NET applications to Kendo UI and that want to recreate their web and mobile projects based on Telerik technologies from the beginning.
In the past couple of years, Telerik's Kendo UI established itself as the most progressive and advanced framework which enables developers to make modern web and mobile applications using HTML5 and JavaScript. Kendo saves time and money and currently more than 130K clients take advantage of it around the globe.
As a Platinum Telerik Partner, BGO Software offers Kendo UI in-house training, Kendo UI Seminars training and Kendo UI Web-based training which address the clients' specific needs. What is more, there have been some highly successful in-house trainings for clients which have already taken place in Germany, Switzerland, UK, Turkey and Norway. Finally, we are more than glad to share that our company has also carried out a two-day seminar in Istanbul, Turkey which was attended by clients such as Siemens, a huge communication company, technical university and others.