What better way to make great first impression in the IT business than establishing a great online presence and image? At BGO Software we think of our website as a direct expression of the company's personality and brand identity which carries a message to clients, declares the company's objectives, maps out key practices, visualizes our successful stories and Corporate Social Responsibility (CSR).
And because technology, industries, IT trends, clients and their preferences change with a click of the mouse, very often that requires adequate change in the business image as well. For this reason, we redesigned our corporate website, making it not only more attractive but also more user-friendly, consistent, expressive and convenient to use and navigate. However, it is not simply a redesign of the surface.
It is a redesign of how you understand our vision, efforts and value. It is a redesign of how you see what we can deliver to you as our client and what we, as a socially responsible company, can do for our society. After all, BGO Software's ultimate goal is to transform user and customer experience and empower their ideas through innovative solutions and services.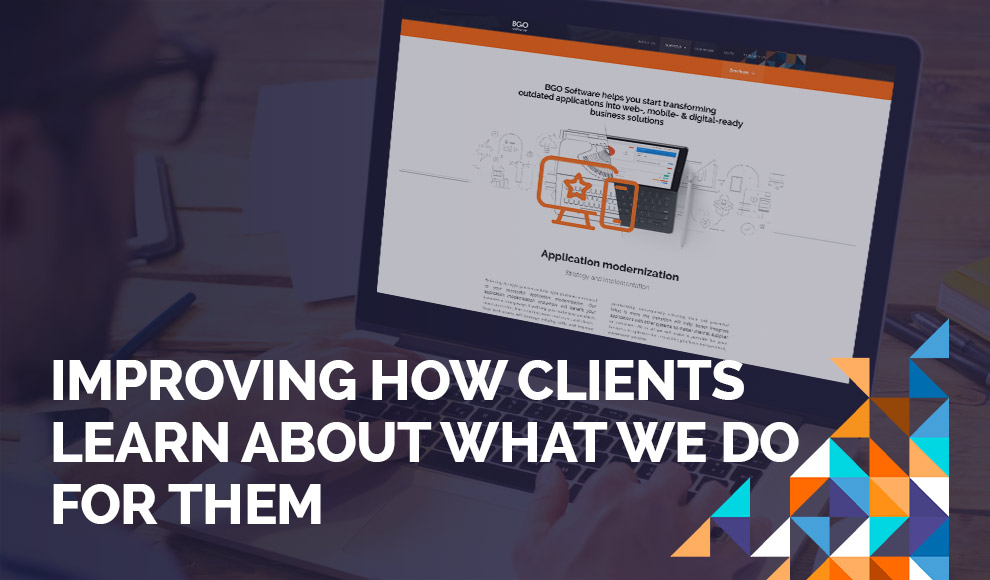 Web Development or Hosting Solutions – it is all there
With the redesign of BGO Software's website, we focused on improving how clients learn about what we can do for them. It is at the heart of our business culture to help clients take advantage of superior, smart, cost-efficient, time-effective, reliable and innovative software solutions. You will now see an upgraded list of services and solutions presented in a much clearer, accessible, easy to comprehend and pleasing-to-the-eye way.
We've added clear and simplified navigation menus for each and every service offered by us. In order to enhance users' experience as much as possible, the fly-out menus grant quick access, allowing page visitors to move around and find what they are looking for faster than ever.
No matter if you need Software Development & Support, IT Training and Consultancy, Application Modernization, Website Development or Hosting Solutions – it is all there. Browsing through the sections, you can further explore the specifics of various projects. You can also find out more about our dedicated teams, what projects they usually take on, the technologies they incorporate and methodologies they adopt in order to deliver maximized efficacy and better results.
Keeping up with the latest vacancies and getting in touch with us has also become easier now as we added a new "contact us" form and career page. The latter highlights what potential employees can expect from the working environment, what perks and benefits they will get and what charity events they can take part in.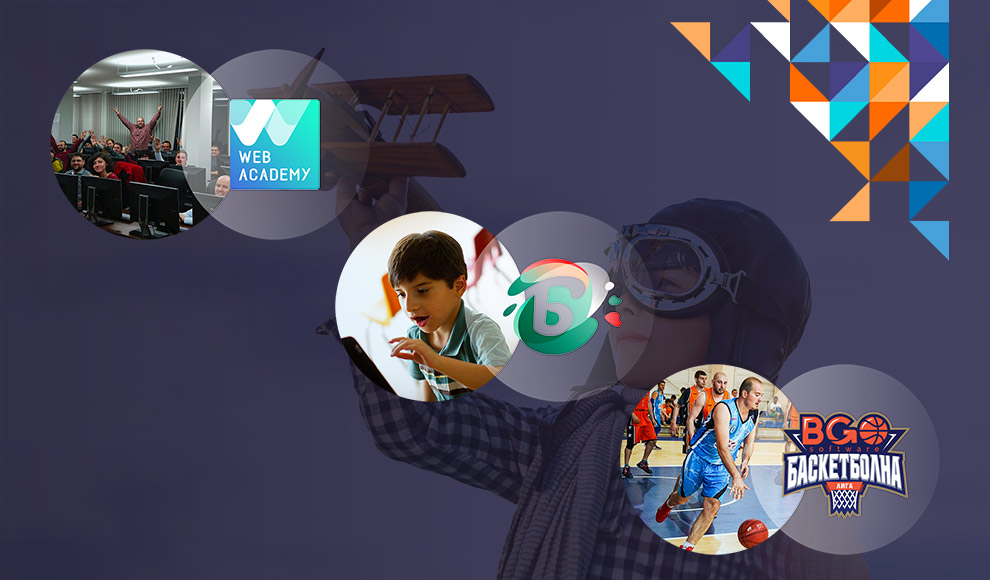 One of the biggest changes is related to our intention to show rather than simply tell. Therefore, we have a dedicated page to our CSR and all the projects which, in one way or another, have contributed to the lives of thousands of people in Bulgaria. We have highlighted three particular focus areas, including education, charity and sports. By clicking on each one, you will learn more about the establishment of our NGO "With Love for Bulgaria" and its charity events.
And since we believe that sports bring communities together and teach value, teamwork, discipline, leadership and more, the redesigned website now outlines the many football and basketball initiatives, sponsored and supported by us.
What is more, the rearrangement of the website enabled us to also improve the service sections with additional informative categories. Going to the Software Development and Support page, for example, you can learn about our web applications, mobile apps, our experience in using the Kendo UI framework or the support our consultants can provide clients with. Choosing one of the specifically dedicated subsections will redirect you to a page with solutions that best match your business requirements or type of help you need.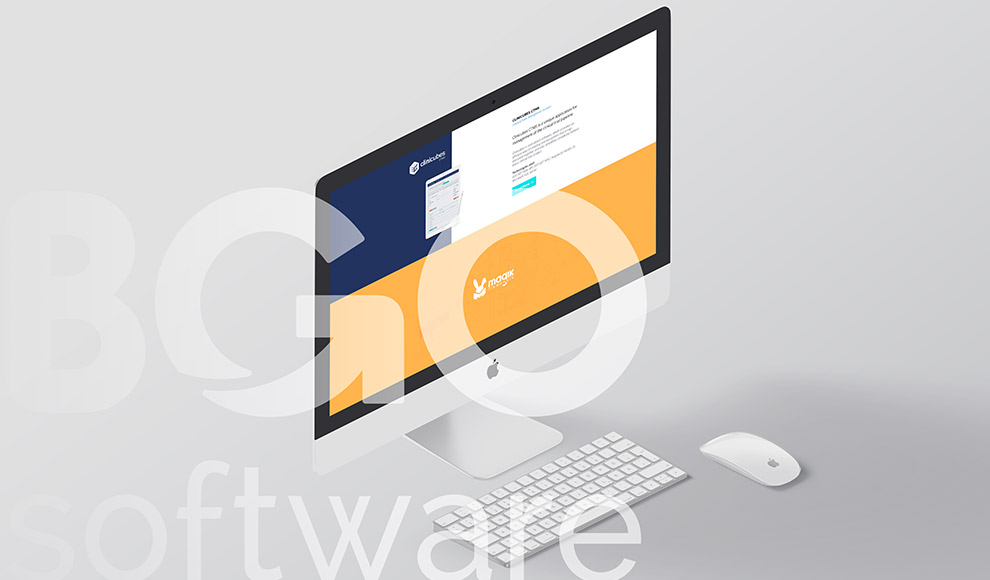 What is more, in order to make it even clearer, more beneficial, useful and explanatory to our clients than before, we dedicated individual pages to every application as well as website developed by our experts. This includes projects like HARP, CeeCAD, Automobilesreview, StackFM, Global CRO, Aura FX, our application modernization project for Organi and many more. Showcasing our projects as case studies enabled us to more effectively lay down the entire development process of a project. Instead of just saying "what", we chose to explain "how".
This way clients are given a better idea of how we work, how we evaluate challenges and issues, how we come up with solutions and how we deliver excellent results. We've also addressed features, specifics and technologies in a much more engaging way. And with the use of original headers in the latest redesign, we wanted to reflect the quality of the project itself and depict its purpose from the very beginning. Details about our own open-source web application framework Magik Framework and Clinicubes CTMS are available as well.
The intelligent use of media queries and flexible tools resulted in a responsive and highly intuitive layout of the pages, delivering smooth and simplified navigation on all devices. We applied technologies which allow the website to automatically change and respond to screen sizes, browsers, resolutions as well as type of the platform being used. No matter what device you use, your user experience will be equally great. After all, we redesigned BGO Software's website in a way that incorporates what really matters to our clients. We've made it more engaging while users browse through the pages, easier to find the information you need, quicker to choose your solution and see how it's done straightforwardly, and easier to get in touch and work with us.