In today's digital and socio-technical economy, every business is rigorously marching along with an impressive number of unprecedented technological trends and relentless innovations. The ability to fight disruptive IT business powers, stay competitive, create value and revenue opportunities is measured by companies' readiness to undertake digitally oriented transformations. Upgrades and renovation processes, such as application modernization, become critical. Especially when it comes to responding to contemporary industry demands and aligning with advanced enterprise environments. However, managing outdated technology, complex legacy systems or other dysfunctional software is a challenge. But that challenge can be easily eliminated and tackled with the help of the right experts, skill set, tools and techniques. At BGO Software we have established a business-driven strategy combined with a customer-centric approach to modernization. Together, they allow us to enhance the overall flexibility, performance and structure of existing applications and platforms and facilitate their reusability at the same time.
What is BGO Software's grand design and approach to application modernization?
Precisely, BGO Software's approach to application modernization includes the following phases:
Assessment and project evaluation
We begin by assessing clients' legacy application technology and IT infrastructure. Having more than 20 years of experience in the IT industry, our programming experts know that performing thorough evaluation helps them make informed decisions; determine the complexity and structure of the legacy system; estimate replacement costs; forecast operational risks.
This step provides with business and technical awareness. Carrying out a strategic planning allows our developers to understand current and future business processes which may have an increasing impact on how the application is delivered. What is more, BGO Software programmers are enabled to clarify objectives and desired outcomes with customers. As a leading Kendo UI training provider, we also evaluate clients' knowledge and experience in Kendo UI. Based on their skills, we organize training programs and consultancies to help them better understand the toolset and its capabilities.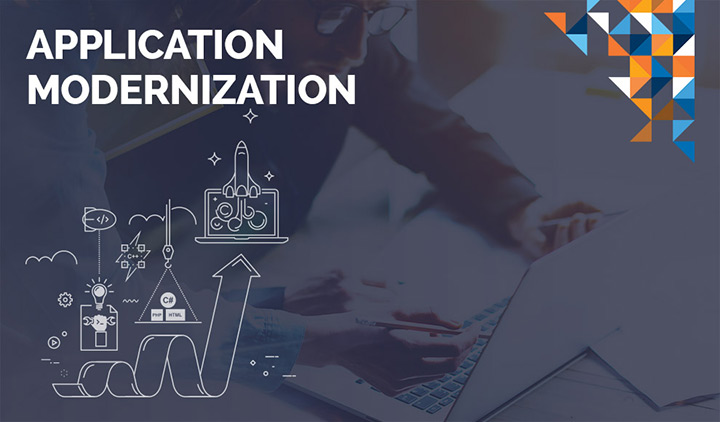 Developing a strategy for preserving the back-end architecture
As with our project for Organi and their application - OLS - for shipment tracking and management, quite often preserving the back-end of existing applications and their functionality is our clients' most critical requirement. Therefore, we always tailor our modernization solution in a way that improves the front-end, without changing the original back-end drastically.
Choosing appropriate technologies
Is there more than one option? Which one is better for data binding or dependency management? Which one allows for localization or delivers animation support? These are just some of the questions BGO Software professionals consider when selecting technologies. We compare the pros and cons of suggested instruments and frameworks before reaching to a final decision. For instance, when Organi wanted to use Kendo UI on top of jQuery, we consulted them on using Kendo UI and AngularJS as more appropriate and functional solutions. When clients want to strengthen and refine their existing OpenEdge development, using Kendo UI is the ultimate way to deliver smooth migration to modern web or mobile applications. With an abundance of built-in templates and progressive features, the toolset allows us to rebuilt the old app into a high-performing, sleek, elegant, simplified, scalable and reliable web application.
Project initiation and execution
We stress on two key factors: external delivery and internal delivery. The first one includes project acceptance, allocation of project managers, technical leaders, individual or team tasks, technical transitions, continuous monitoring and control of the project development. This is the phase when the deployment-replacement process takes place. Internal delivery, on the other hand, stands for delivering necessary training programs, mentoring or supervising.
Consistent maintenance and round-the-clock support after delivering the finalized project are part of our application modernization process. This way we optimize the performance of the modernized application, mitigate risks and reduce disruptions.
How do we distinct a successful application modernization implementation?
One such process is defined by its lack of compromises or middle-grounds. When we conduct an application modernization process, we make sure to stress on delivering business value, ultimate customer satisfaction, advanced operational capabilities and maximized benefits of end-users. In other words, a successful application modernization shouldn't sacrifice quality for security or agility for complexity. Expectations and visions shouldn't be compromised or neglected because of strict deadlines, for example. After all, success comes with excellence, professionalism and proper technologies.
Why working with Kendo UI?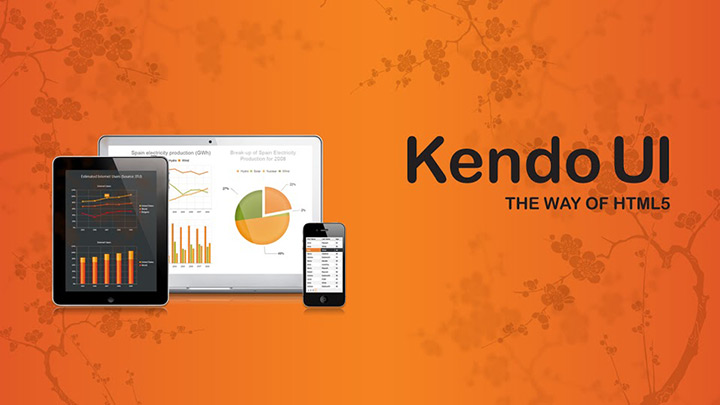 As previously established Telerik partner and currently Progress Primer Service Delivery Partner, BGO Software is the company with the largest number of Kendo UI-certified developers. Last year we became one of the first partners of Progress that successfully completed the Kendo UI certification program. For the last 2 years, our Kendo UI experts have trained and certified more than 50 clients from countries like USA, UK, Switzerland, Lebanon, Tunisia, France, Netherlands and more. Our training and consultancy events prove that Kendo UI is amongst the best toolsets for modernization. And we have mastered it completely. With a range of easy-to-use modules, integrated animations, compatible widgets, robust building blocks, libraries and design patterns, Kendo UI delivers everything for a modernized client-side development and renovated out-of-the-box applications.
And despite the fact that there are companies which still have reservations about application modernization, more than 90% of organizations realize that digital transformation and application modernization sustain business growth... When it's done properly. Trust us as a partner, then, and we will transform your application for the future.