Progress Software has been one of the pioneer technology companies globally for the past 35 years. Their technologies and products are used by more than 60,000 organizations in 140 different countries around the globe, including 90% of top U.S. corporations, ranked in the famous Fortune 500 list. Last year the company acquired Telerik - Bulgaria's well-known IT company and added their products and services to its own portfolio and ecosystem. Every year Progress holds its biggest event in the EMEA region and invites its partners to attend, build networks and participate in technology-focused sessions and discussions.
At this year's EMEA PUG Challenge, BGO Software attended as one of the 9 Gold sponsors of the event. As a Progress Premier Partner, our company hosted a lecture where the company presented an application modernization case study in collaboration with Organi BVBA – another one member of the Progress partner community, that we worked with in order to modernize one of their existing web applications.
We also presented our in-development product - Magik Framework. It is an open-source web application framework which provides out-of-the box Kendo UI support to PHP developers.
To start off, what exactly is EMEA PUG Challenge?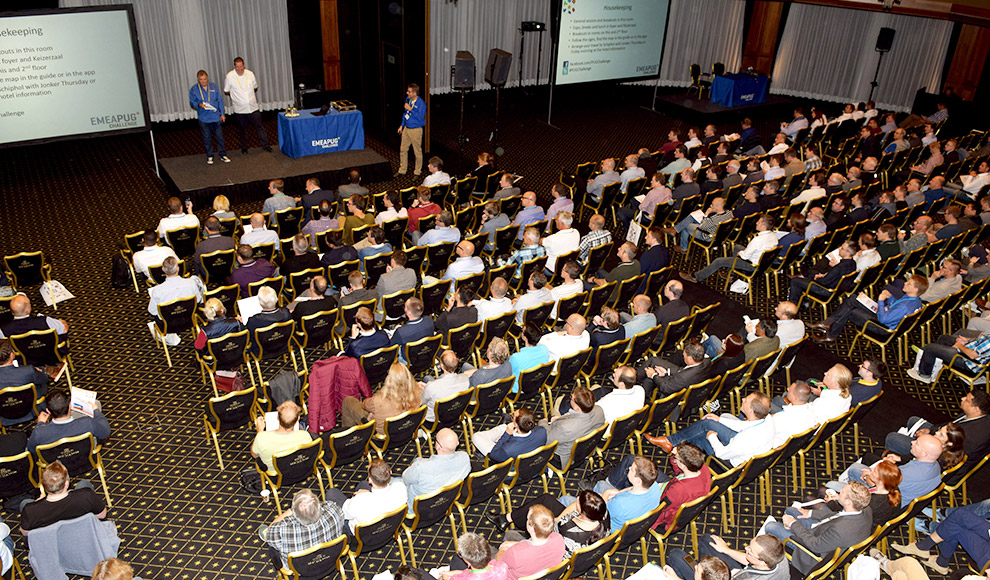 Organized by Progress and sponsored by Progress and its partners, the EMEA PUG Challenge 2016 took place in Noordwijk, Netherlands. The three-day event this year was attended by over 500 delegates, technical speakers, sponsors, executives and carefully selected presenters. On top of engaging workshops, the event consisted of more than 70 break-out sessions. They covered the most effective development practices, approaches for modernization, frameworks, productivity boosting features and techniques, database environments etc. The focus, of course, fell on renowned technologies such as OpenEdge, Kendo UI, NativeScript, UX and more, giving a chance to participants to ask questions, suggest their own solutions and share experience with other practicing vendors.
BGO Software: Gold Sponsor of EMEA PUG Challenge 2016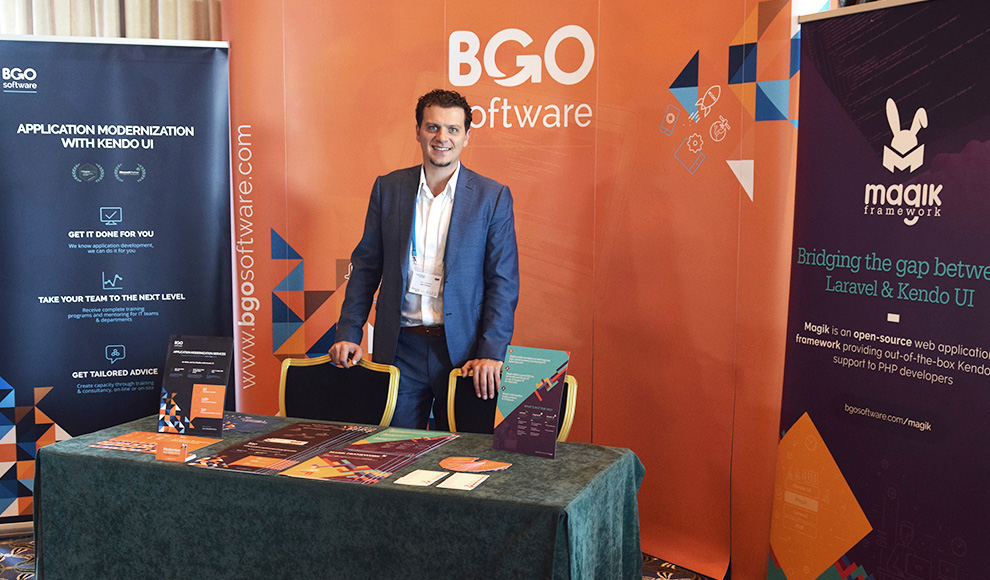 Having offered our modernization-based services to a huge number of clients and Partners in the Progress community, we believe that renovating core business applications is at the heart of proliferating modern-day enterprises. For this reason, we decided to share our expertise on application modernization.
In our first session, Ivan Lekushev (CEO), Bojidar Markov (Senior Software Consultant) and Nikolay Stefanov (R&D Manager) talked about Application Modernization and offered a more detailed presentation on how we turn outdated software developments into agile, better-functioning and visually attractive web solutions. The event also gave them an opportunity to showcase some of our recently completed projects and explored the modernization process not only through a technical prism but from a business viewpoint as well. Along with this, our presenters outlined the Kendo UI experience of BGO Software's experts and drew attention to the skills of our programmers to define scope of the transition, approve wireframes and validate requirements, establish effective communication, and build a complete roadmap, all of which guarantee 100% successful project.
Ivan Lekushev highlights that: "Being part of the Progress community of partners at the EMEA PUG Challenge as a Gold sponsor of the event was a very exciting experience for all of us. We got an opportunity to present our approach to application modernization in front of such community and to showcase the great modernization project that we completed for our partners from Organi BVBA. The mere fact that we received great feedback was amazing and really inspiring. We met great people, extended our network of business partners and established relationships that I believe will be beneficial for all of us in the years to come."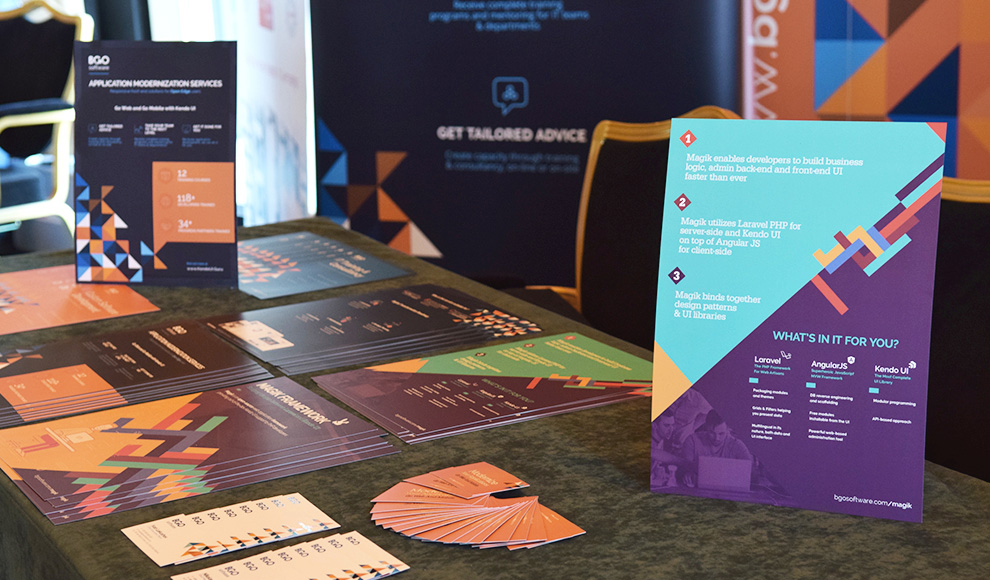 During the next session, we went on to discuss BGO Software's partnership with Organi and explained how we came to work together. Additionally, Bojidar and Peggy Cole from Organi showed our modernization processes, efforts and strategies for transforming Organi's OLS app. In brief, it is an existing web application originally made in ASP.NET which was further rebuilt and modernized by our team of dedicated developers. Our ideal goal was to make the necessary changes, without affecting the back-end. Preserving the server-side of the application, while optimizing the interface was our priority. In order to achieve the results we see today and improve the front-end, we used Kendo UI toolset. It was the success story of our application modernization project which brought us to Noordwijk.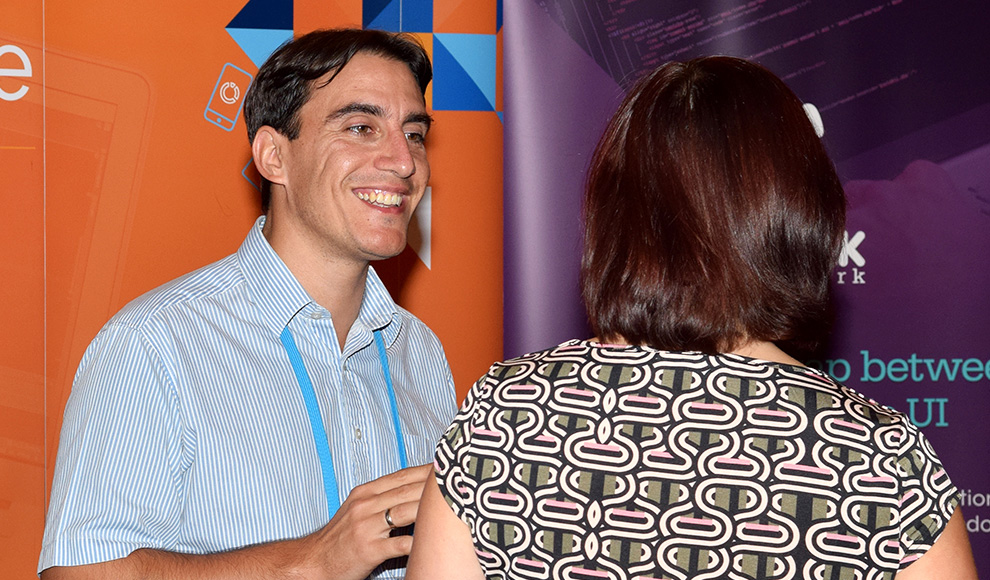 As Bojidar Markov shares: "Many people see such occasions as an opportunity for networking. For us, EMEA PUG Challenge 2016 was a chance to rub shoulders with other experts, share our views and proudly point with a finger at our achievements. What better way to feel you've created something valuable than surrounding yourself with smart business people who actually appreciate your work? BGO Software was simply at the right place and time, with the right business leaders and for the right reasons."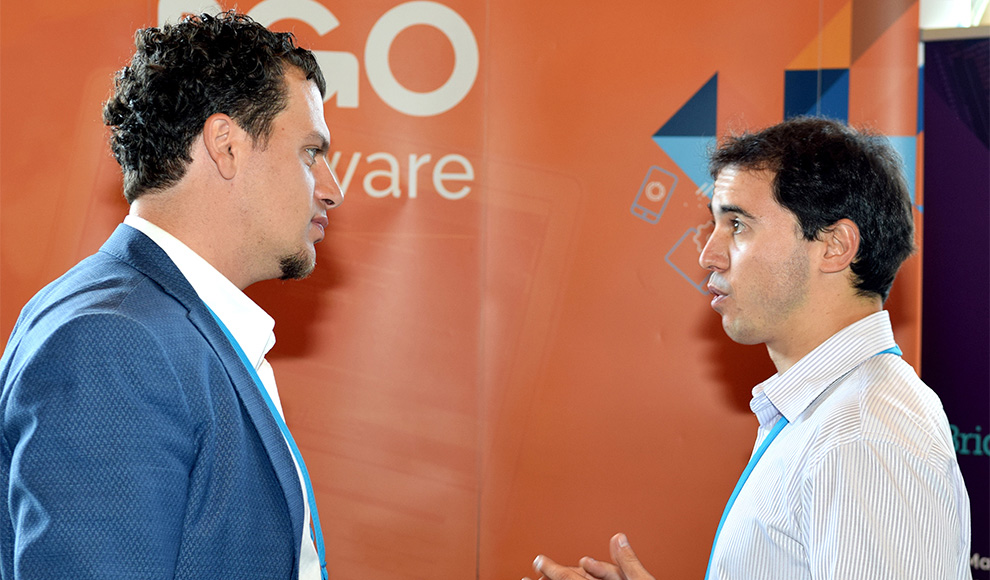 In addition, Nikolay Stefanov comments: "The PUG Challenge was pretty interesting and extremely useful event for us, since it gave us the chance to meet many business and mostly technical-oriented people. The event also gave us an opportunity to find many potential partners and clients. Last but not least, it introduced us to a community of experts that believe in the future of IT where the most progressive ideas of any business can become real in less time, with fewer resources and much better end-result."
With EMEA PUG Challenge 2016 in our list of top events BGO Software has been to, we are now very much looking forward to the next year's event in Prague.