The healthcare world has always relied strongly on manufacturing facilities to create the necessary medications, medical devices, and even software. Such facilities are not only responsible for manufacturing pharmaceuticals but also for distributing them.
When you think about it, the entire distribution chain is like a giant tree, where all the products branch off from the main body. In this case, the main body is all those manufacturers. And just like a tree, if the body is sick, the branches will be as well.
To ensure worker's safety, the efficacy of healthcare services, and patient safety, all facilities have to comply with strict regulatory requirements – Good Manufacturing Practices (GMP). That is why there are regulatory agencies that not only determine such rules but also put in a lot of effort to enforce their adherence.
In this article, we will take an in-depth look at the main agencies in question, the key regulatory practices involved in safe manufacturing, and what happens if the laws on the matter are not followed.
GMP: Why is there such a thing?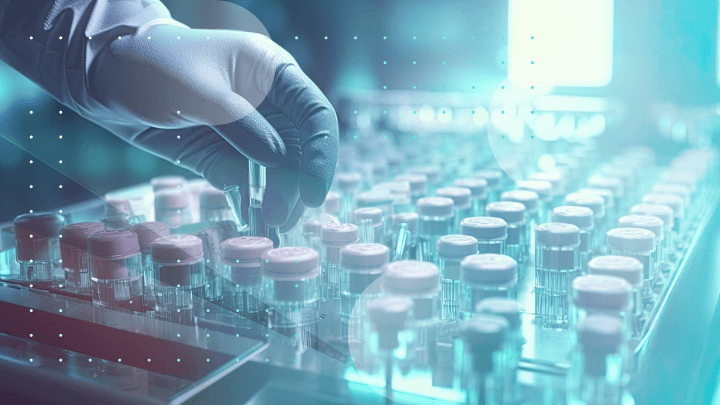 Good manufacturing practices (GMP) are a comprehensive system comprising processes, procedures, and documentation that ensure the consistent production and control of various products, including food, cosmetics, and pharmaceutical goods, in accordance with established quality standards.
By implementing GMP, companies can reduce losses and waste, minimize the risk of product recalls, seizures, and penalties, and safeguard both their reputation and the safety of consumers. GMP serves as a protective framework for both the company and the consumer, mitigating the occurrence of adverse food safety incidents.
There are a couple of risk factors that GMP makes sure are safeguarded and controlled, such as cross-contamination, adulteration, and mislabeling. These potential problems can have terrible consequences for patients, hospital staff, and even the general populace. There are also a couple of categories that are considered when implementing GMP.
These categories are the ones that most influence safe manufacturing practices:
Building and facilities
Equipment
Raw materials
Personnel
Sanitation and hygiene
Quality management
Documentation and recordkeeping
Validation and qualification
Complaints
Inspections and quality audits
GMP regulations around the world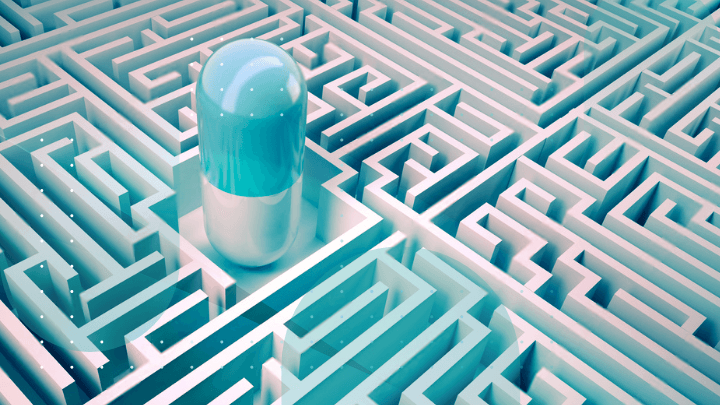 These regulatory agencies work diligently to protect public health by ensuring that pharmaceuticals and medical devices meet the required quality standards and undergo rigorous evaluation processes.
They enforce GMP regulations through inspections, audits, and the review of documentation to assess compliance and take regulatory actions when necessary. Manufacturers and suppliers within their respective jurisdictions must adhere to these regulations to ensure the safety and effectiveness of healthcare products.
FDA (Food and Drug Administration)
The FDA is a regulatory agency under the U.S. Department of Health and Human Services. It plays a vital role in ensuring the safety, efficacy, and quality of drugs, biologics, medical devices, food, and cosmetics in the United States.
Ensure GMP Compliance in your healthtech project
onfidently navigate the existing GMP regulations to stay ahead of your competition with compliance.
The FDA's GMP regulations, outlined in CFR Title 21, cover various aspects of manufacturing, including facilities, equipment, personnel, documentation, quality control, and product testing.
EMA (European Medicines Agency)
The EMA is the regulatory authority responsible for the scientific evaluation, supervision, and regulation of medicines within the European Union. It coordinates the assessment and approval of medicinal products across EU member states.
The EMA's GMP guidelines, known as EU GMP, outline the requirements for manufacturing, quality control, and distribution of medicinal products within the EU. Compliance with EU GMP is essential for obtaining and maintaining marketing authorization for medicines in the EU market.
MHRA (Medicines and Healthcare products Regulatory Agency)
The MHRA is the regulatory body in the United Kingdom responsible for ensuring the safety, quality, and efficacy of medicines and medical devices. It regulates the manufacturing, distribution, and marketing of these products in the UK.
The MHRA conducts inspections and audits to assess compliance with GMP regulations. It also provides guidance to the industry on GMP requirements, including the interpretation and implementation of EU GMP standards post-Brexit.
TGA (Therapeutic Goods Administration)
The TGA is Australia's regulatory agency for therapeutic goods, including prescription medicines, over-the-counter medicines, and medical devices. It is responsible for evaluating and monitoring the safety, quality, and efficacy of these products.
The TGA's GMP requirements outline the standards for manufacturing and quality control processes. Compliance with TGA GMP is necessary for obtaining market authorization and ensuring the safety of therapeutic goods in Australia.
Overview of GMP guidelines
There are a couple of validation practices and guidelines that are used by regulators. These healthcare standards define the requirements and expectations for manufacturers, including the establishment of quality management systems, adherence to proper manufacturing processes, and the implementation of robust quality control measures.
Compliance with these guidelines is essential to meeting regulatory requirements and ensuring patient safety.
ICH Q7 (International Council for Harmonisation of Technical Requirements for Pharmaceuticals for Human Use, Guideline Q7)
ICH Q7 is a globally recognized GMP guideline that provides guidance on good manufacturing practices for Active Pharmaceutical Ingredients (APIs).
It outlines the expectations for the quality management system, personnel, buildings, equipment, documentation, production, and quality control of APIs. ICH Q7 aims to ensure that APIs are produced consistently and meet the required quality standards.
ISO 13485 (International Organization for Standardization, Standard 13485: Medical devices — Quality management systems — Requirements for regulatory purposes)
ISO 13485 is a standard specific to the medical device industry. It establishes the requirements for a quality management system for the design, development, production, and distribution of medical devices.
ISO 13485 places emphasis on risk management, product realization, and regulatory compliance. Compliance with this standard is often a prerequisite for obtaining regulatory approvals for medical devices in many countries.
GDPR (General Data Protection Regulation)
GDPR is a comprehensive data protection law that was enacted by the European Union (EU) in 2018. It replaced the previous Data Protection Directive and is designed to enhance individuals' rights and privacy when it comes to their personal data.
The GDPR applies to organizations that process the personal data of individuals located in the EU, regardless of where the organization itself is based. EU regulations set out various principles and requirements that organizations must comply with when collecting, storing, and processing personal data.
Non-compliance with the GDPR can result in significant fines and penalties. The maximum fines can be up to €20 million or 4% of the organization's global annual revenue, whichever is higher. (1)
PIC/S (Pharmaceutical Inspection Co-operation Scheme)
PIC/S is an international organization that provides guidelines and standards for GMP in the pharmaceutical industry. Its GMP guidelines cover various aspects of pharmaceutical manufacturing, including quality management systems, documentation, premises and equipment, production, quality control, and self-inspection.
PIC/S aims to promote the harmonization of GMP standards globally and facilitate the mutual recognition of GMP inspections among its member countries.
FDA's CFR Title 21 (Code of Federal Regulations Title 21)
The FDA's CFR Title 21 encompasses various regulations related to food and drugs in the United States. Part 210 and Part 211 specifically outline the current Good Manufacturing Practice (cGMP) requirements for pharmaceutical manufacturing.
These regulations cover areas such as facilities, equipment, personnel, documentation, quality control, and testing. Compliance with CFR Title 21 is crucial for pharmaceutical manufacturers operating in the United States.
HIPAA (Health Insurance Portability and Accountability Act)
HIPAA is a federal law in the United States that provides privacy and security protections for individuals' health information. It sets standards for the electronic exchange, privacy, and security of health information and establishes safeguards to protect the confidentiality of personal health records.
Under HIPAA, healthcare providers, health plans, and healthcare clearinghouses are required to implement security measures to protect patients' protected health information (PHI). This includes measures such as implementing administrative, physical, and technical safeguards, conducting risk assessments, and establishing policies and procedures to ensure the privacy and security of PHI.
The act also gives individuals certain rights over their health information, such as the right to access and request amendments to their records.
Key regulatory principles of GMP in the healthcare sector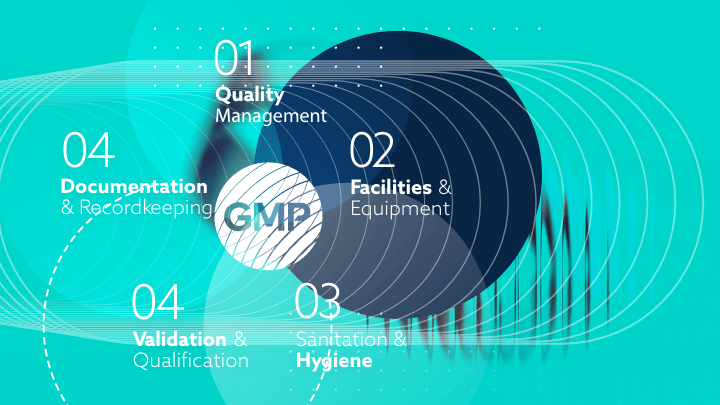 There are many aspects of the manufacturing process that require a thorough inspection by any regulator based on applicable standards, taking a risk-based approach. Healthcare providers need to be absolutely certain that the tools they use, the digital health products, and the technology adhere to regulatory standards.
In order to better understand exactly what an inspection looks for and how to prepare for it in the best way, we must learn exactly what guiding principles define it.
Make your healthtech manufacturing project GMP-Ready
Leverage your understanding of the existing GMP regulations to innovate freely while staying GMP-compliant with the help of our BGO Software experts.
Quality management
The manufacturing of products aims to ensure that the products meet the required standards and do not pose risks to consumers. It encompasses quality assurance, good manufacturing practices (GMP), quality control, and quality risk management.
GMP ensures that manufacturing processes are defined, validated, and capable of consistently producing products of the required quality. Quality control focuses on sampling, specification, and testing to ensure products meet quality requirements.
Quality risk management assesses risks that may impact product quality, based on scientific knowledge and experience, with appropriate levels of effort and documentation.
Facilities and equipment
GMP regulations specify requirements for suitable manufacturing facilities and equipment. This includes proper design, maintenance, and control of facilities to ensure appropriate cleanliness, temperature, humidity, and environmental conditions. Equipment used in manufacturing processes should be qualified, calibrated, and regularly maintained to ensure accuracy and reliability.
Furthermore, the facility should demonstrate compliance by situating the building in an environment appropriate for the manufacturing process of the products. The facility should also ensure there is no risk of contamination of the materials or products.
Sanitation and hygiene
Sanitation and hygiene are critical principles in manufacturing to prevent contamination and ensure product safety and quality. They encompass various aspects of the production process, including personnel hygiene, premises hygiene, equipment hygiene, container and packaging hygiene, and production materials hygiene.
These categories include such measures as personal cleanliness, wearing protective clothing, practicing hand hygiene, and proper cleaning and maintenance of equipment to prevent cross-contamination. Strict control and testing to ensure the quality and cleanliness of raw materials and components used in manufacturing is also a necessity.
Validation and qualification
GMP regulations stress the need for validation and qualification of processes, equipment, and systems. This involves conducting validation studies to demonstrate that processes are capable of consistently producing quality products. Qualification ensures that equipment and systems are fit for their intended purpose and function as intended.
Documentation and recordkeeping
GMP regulations require comprehensive and accurate documentation and recordkeeping throughout the manufacturing process. This includes documenting procedures, specifications, batch records, test results, and any deviations or corrective actions taken. These records serve as evidence of compliance and enable traceability and accountability.
Differences in GMP regulatory requirements for medical devices, pharmaceuticals, and healthtech software
When it comes to different technologies in the healthcare industry, there are also different regulations concerning them. There are big differences in laws and guidelines when we're talking about digital health tools or the medical device industry.
Medical devices
GMP regulations for medical devices focus on ensuring the safety, quality, and performance of the devices. The requirements typically cover design controls, risk management, manufacturing processes, labeling, packaging, storage, and post-market surveillance. Medical device manufacturers also have to take into account aspects such as sterilization, biocompatibility, and usability testing.
Pharmaceuticals
GMP regulations for pharmaceuticals are more comprehensive and stringent. They encompass all stages of the product lifecycle, from research and development to manufacturing, distribution, and post-marketing activities.
The regulations emphasize quality control, process validation, documentation, good laboratory practices, quality management systems, and adherence to specific manufacturing standards (e.g., current good manufacturing practices, or cGMP).
Pharmaceutical GMP regulations also cover areas such as raw material control, finished product testing, stability studies, and recordkeeping.
Healthtech software
GMP regulations for healthtech software, particularly software as a medical device (SaMD), are relatively new and evolving. They aim to ensure the safety, effectiveness, and reliability of software used for medical purposes.
GMP requirements for healthtech software may involve aspects such as software development life cycle management, risk management, validation, verification, cybersecurity, data breaches, and post-market surveillance. The regulatory framework for healthtech software may also incorporate standards and guidelines specific to software development and quality management.
The world of GMP compliance can be a tricky field to traverse. There are many regulations, rules, and principles that require thorough consideration. We hope this article can shed some light on the topic of GMP regulations and give you a clearer view of exactly what inspectors look for in in-depth audits.
Whether you're a startup, a Fortune 100 company or a government organisation, our team can deliver a solution that works for you.
BGO Software
____________________________________________________________________________
References:
For especially severe violations, listed in Art. 83(5) GDPR, the fine framework can be up to 20 million euros, or in the case of an undertaking, up to 4 % of their total global turnover of the preceding fiscal year, whichever is higher. (1)
Sources: